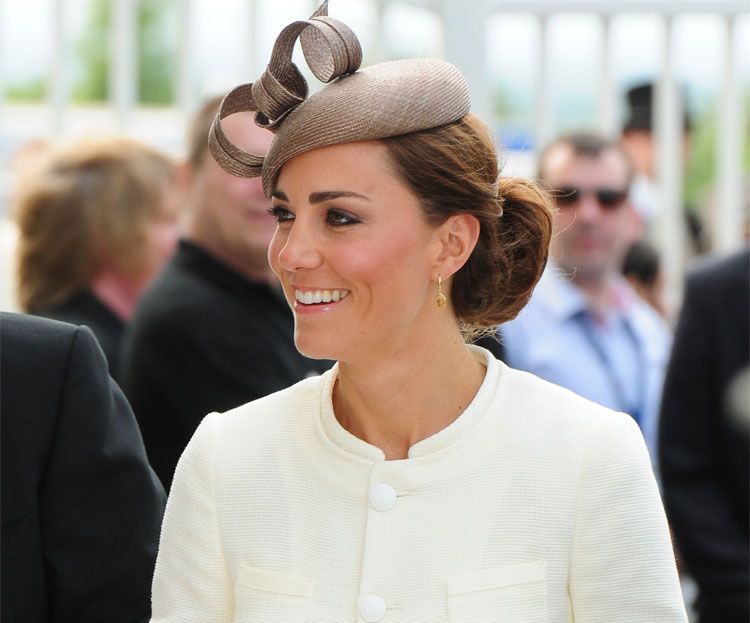 Photo Credit: Featureflash/Shutterstock
Duchess, Princess and mother-to-be Kate Middleton can add yet another title to her list as she will also become a Godmother in June; except this little bundle of joy is actually a giant cruise ship by the name of
Royal Princess
(Coincidence? I think not).
Princess Cruises
recently added the 3,600-passenger vessel to its fleet, and in keeping with the British tradition of ship-naming, will hold a blessing ceremony in Southampton on June 13. Her Royal Highness will carry out the customary champagne bottle breaking followed by performances from the Royal Marines Band and the pipers of the Irish Guards, a highlight of the week-long celebration.
Photo courtesy of Princess Cruises
Kate Middleton is following in the footsteps of some pretty high profile ladies before her, with her own late mother-in-law, Princess Diana christening the first
Royal Princess
ship back in 1984. Other glorified Godmothers for the Princess Cruises line include Margaret Thatcher, Olivia de Havilland, Martha Stewart, Sophia Loren and Audrey Hepburn, to name a few.
Photo courtesy of Princess Cruises
Meant to appeal to the younger generation, the new
Royal Princess
will feature some hip new activities and amenities including an over-water SeaWalk, a glass-bottomed walkway extending out over the edge of the ship nearly 30 feet; 'floating' poolside cabanas; unique private dining experiences; and the Princess Live! television studio.
Royal Princess
' maiden voyage will take place June 16, with two shorter preview cruises before and after the naming ceremony. She will then continue onto several Mediterranean itineraries throughout the summer. Bon voyage!