Nicolle Monico View Profile

Travel Editor | JustLuxe
Plan a 2014 Adventure Cruise Through Snowy Greenland on Hurtigruten's MS Fram
Sep. 16th, 2013 | Comments 0 | Make a Comment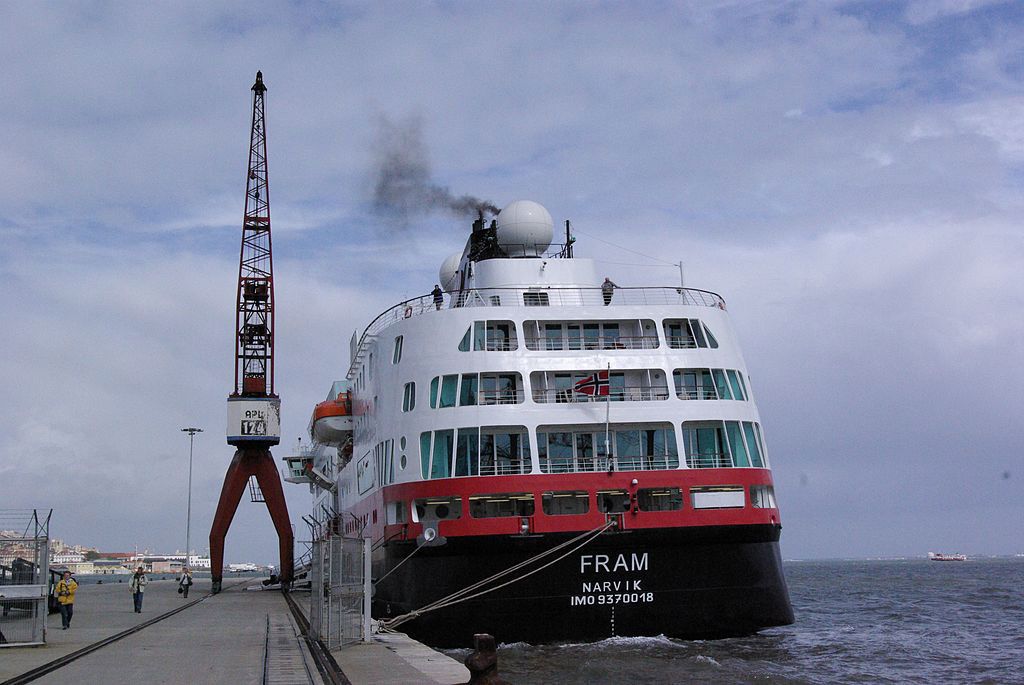 Photos Courtesy of ClemensFranz/WikiCommons
Iíve always been intrigued by the thought that Iceland is green and Greenland is icy. If youíre anything like me, you may have the same curiosity guiding you to take a trip to either of the (confusing) countries to see this irony for yourselves. Nowís the time to start planning, as
Hurtigruten
cruises has recently announced a new, longer route in the north-west region of Greenland in the summer of 2014.
Photo Courtesy of Hurtigruten Cruises



Part of their Explorer Voyages ó also taking place in Spitsbergen, Iceland, Antarctica, Europe and the Trans-Atlantic ó the expedition will take place on their ship MS Fram. The Arctic Wilderness Adventure will only be available for two dates in 11- and 13-day versions during June/July 2014. The first goes from June 26-July 6, while the second is from June 14-26 and is two days longer, allowing for more discovery of the area of Ilulissat.
Photo Courtesy of Hurtigruten Cruises



Voyagers will first set off from Kangerlussuaq and head north across Disko Bay along the western coast of Greenland. Making their way through the countryís impressive ice landscapes, scenic coastal destinations and small settlements, guests will be able to learn more about the Inuit culture and its people. Among its stops is Qasigiannguit, a small, colorful town with around 1,300 inhabitants founded in 1734. The town is filled with residential homes, old colonial buildings and a museum highlighting important artifacts from the Inuitís hunting and fishing culture.
Photo Courtesy of Hurtigruten Cruises



Along with the new harbors, MS Fram will continue to venture through the town of Uummannaq, past the glaciers of Eqip Sermia and to the UNESCO World Heritage site of Ilulissatís ice fjord. All prices include wind and water-resistant jackets, landings with Polarcirkel boats WITH activities onboard and ashore, A professional English-speaking Expedition team, complimentary tea and coffee, and a welcome gift.
You might like :
Sweden's ICEHOTEL: All the Cool Kids Are Doing It
Featured Luxury Hotels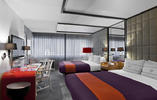 Atlanta, United States
W Atlanta - Buckhead
In the city's most becoming neighborhood comes its most welcoming hotel - the W...

Vieques, Puerto Rico
W Retreat and Spa Vieques Island
Surrender to your senses with W Retreat & Spa, Vieques Island, where the...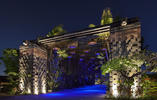 Bali, Indonesia
The St. Regis Bali Resort
Bask in luxury on the soft, sandy beach of Nusa Dua, the Garden of Bali, where...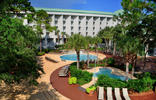 Hilton Head, United States
The Westin Hilton Head Island Resort & Spa
Nestled amid lush landscaping along a pristine stretch of white-sand beach, The...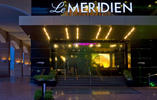 Panama City, Panama
Le Meridien Panama
On the edge of the Bay of Panama overlooking the old and new quarters of the...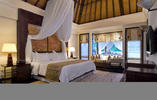 Bali, Indonesia
The Laguna, a Luxury Collection Resort and Spa
Nestled on Bali's finest white sand beach overlooking the majestic Indian Ocean...