JustLuxe View Profile

Editorial Staff
Crystal Cruises Offers Travelers Extended Adventures Ashore on Asia Itineraries
Dec. 31st, 2013 | Comments 1 | Make a Comment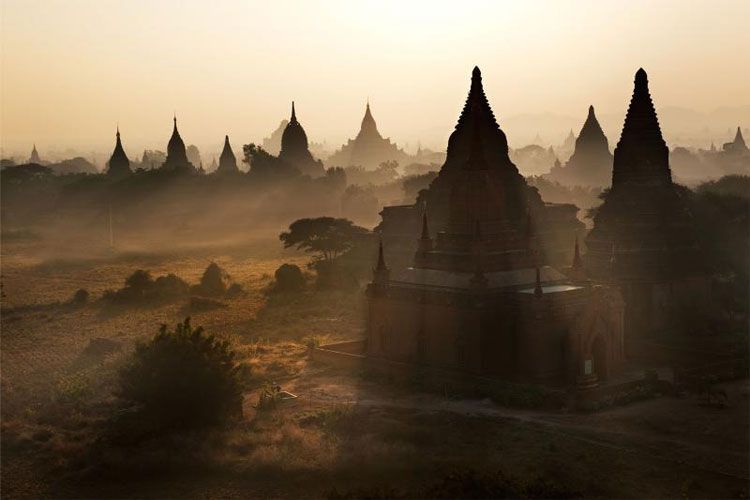 Photo Courtesy of Crystal Cruises
Jumping ashore to experience Asia's culture and stunning historic buildings is now a part of Crystal Cruises' new extended adventures itineraries for 2014 tours. From February to April, the luxury cruise line will be offering its guests a chance to get to know Asia through 15 one- and two-night optional, mid-cruise journeys on land. Each trip will showcase different aspects of the city's history, culture, treasured sites and its surrounding landscapes. The tours will depart from the following ports: Yangon, Shanghai, Laem Chabang, Ho Chi Minh City, Xiamen and Chan May.
Photo Courtesy of Shutterstock
Of the Asian Overland itineraries available, the Myanmar/Burma trip will feature three adventures from Yangon. On this cruise, guests will experience Myanmar's 19th century architecture and art from the former royal cities of Amarapura and Mandalay. Home of over 2,000 pagodas, temples, monasteries and the city's pilgrimage center, travelers will also make a stop in Bagan. Following Bagan, Mandalay Hill will give guests an inside look at the country's most iconic landmark before embarking on boat ride through Lake Inle's floating gardens. Prior to visiting Mahagandayon Monastery and experiencing a number of monastic disciplines, travelers will get to observe the 2,500-year-old Shwedagon Pagoda, laced with 6,500+ diamonds, rubies, and other stones.
Photo Courtesy of Shutterstock
"It's humbling to stand next to a thousand-year-old golden temple reaching toward the sky, or to walk where ancient emperors were crowned," says John Stoll, vice president of land programs. "These carefully-crafted exotic excursions give our guests the opportunity to experience even more of incredible Asia beyond that which is accessible by sea."
Photo Courtesy of Shutterstock

For those interested in the Asia's most legendary temples, the Cambodia adventures from Ho Chi Minh City and Laem Chabang offers travels through the UNESCO World Heritage Site Angkor Wat, jungle-engulfed Temple of Ta Promh, Banteay Srei Temple, and Angkor Thom. To get a taste of its culture, you'll also be invited to view a private Apsara/Hindu celestial dance.
Photo Courtesy of Shutterstock
Other trips include:
Vietnam (2 Adventures, from Ho Chi Minh City and Chan May):
A dragon boat ride down Perfume River
​Regal homes such as the Royal Citadel, Presidential and Imperial Palaces, and Palace of Supreme Harmony
Heavenly Lady Pagoda, one of Vietnam's holiest pagodas and 1960's protest site
Cities such as former capital Hue; Hoi An, an UNESCO World Heritage Site; and colonial architecture-filled Ho Chi Minh City
China (6 Adventures, from Xiamen and Shanghai):
The Li River, where guests will take a traditional cormorant fishing excursion and sail past water buffalo and rafts to the town of Yangshuo
Guilin, home of China's unique cone-shaped Karst hills
Hangzhou, considered the most beautiful and elegant city in the world by Marco Polo
Ancient marvels like the Great Wall, Xi'an's Terracotta Warriors, and Beijing's Forbidden City
More recent historical landmarks such as Tiananmen Square and 2008's Olympic Green
Photo Courtesy of Crystal Cruises
If booked by January 3, fares for the 2014 Asia cruises begin at USD $1,520/person. The Asian Overland Adventures are priced at USD $869/person, double occupancy. Air, shuttle, and/or boat transport to and from ports; meals, and luxury accommodations are included in rates.
Featured Luxury Hotels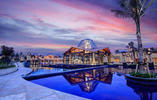 Bali, Indonesia
The Mulia, Mulia Resort & Villas
With stunning beach frontage along Nusa Dua's Bay, The Mulia invokes a relaxed...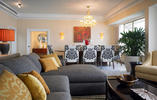 Kauai, United States
The St. Regis Princeville Resort
The St. Regis Princeville Resort marks the legendary brand's first resort in...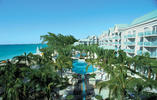 Grand Cayman, Cayman Islands
The Westin Grand Cayman Seven Mile Beach Resort
Fronting the famous Seven Mile Beach, The Westin Grand Cayman Seven Mile...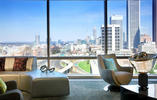 Atlanta, United States
W Atlanta - Downtown
Contemporary sophistication is all yours at this savvy southern W Atlanta...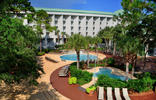 Hilton Head, United States
The Westin Hilton Head Island Resort & Spa
Nestled amid lush landscaping along a pristine stretch of white-sand beach, The...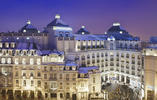 Brussels, Belgium
Steigenberger Grandhotel, Brussels
225 spacious guestrooms and a perfect location on the Avenue Louise makes the...