Take a Freighter to Paradise: Aranui Cruises to the French Polynesian Islands
Oct. 14th, 2009 | Comments 0 | Make a Comment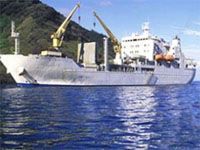 Adventure Cruises:
The last person to lift me off a boat was my father, and that was many years ago when I was about 100 pounds lighter. Now it's happening again - this time tattooed men with arms of steel are levitating me from my freighter to a shore-going whaleboat. I'm about to set foot on yet another magical tropical island.
I'm on the Aranui 3, a luxurious 3800 tonne cargo/passenger ship that links the remote Marquesas Islands and the rest of the world. Between her visits, the rest of the world has precious little influence here.
It takes two days sailing from Tahiti to reach the most distant island, a speck in a vast blue ocean. As the man said: "it's not quite the end of the world, but you can see it from here."
This is no fancy-dan cruise on a vast liner. If you want that these days, you'll have to travel with up to 5000 other people. Here you're sailing in style with a group of less than 200 passengers and a crew of 50 and you share the ship with a cargo of cement, cars, frozen chickens and beer.

The Aranui is one of the world's last freighters to mix passengers and cargo and it does it 16 times a year from Papeete to the Marquesas and Tuamotu Islands. It is virtually the last in the line of South Seas trading ships that enthralled the likes of Jack London, Herman Melville and Robert Louis Stevenson.

All the above knew these seas well, as did French artist Paul Gauguin and tragic Belgian songwriter Jacques Brel, who share what has to be the world's best located cemetery on Hiva Oa.


The freighter is run by Tahiti-based Laurent Wong and his family. It's a purpose built ship, constructed a few years ago in Romania, then skippered down the Danube and through the Black Sea before reaching home base in Papeete.

Unless you have an ocean going yacht or private plane it would be difficult to see these islands and their people without the Aranui. And in my view, you wouldn't want to - Stevenson's assertion that travelling hopefully is better than arriving is just about true in this case.

Half the fun in the 13-day odyssey is coming to grips with life on a freighter. You watch the crew - mainly highly skilled Marquesans covered in tattoos - unloading and loading at each little harbour. When they finish their tasks they generally reach for beers and ukuleles and start to sing. No, not like Tiny Tim - like the warriors they once were.

Sunrise, sunset ... watching the skies turn red quickly becomes a habit and the best place to see the spectacle is from one of several decks. One magnificent sunrise coincides with the awesome entrance to Invisible Bay on the island of Nua Huka.
Featured Luxury Hotels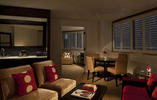 New Orleans, United States
W New Orleans
What's the word for W New Orleans? Spicy. Located just steps from the notorious...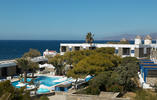 Mykonos, Greece
Mykonos Theoxenia Hotel
Mykonos Theoxenia hotel promises to make your stay a memorable, unique journey...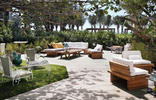 South Beach, United States
W South Beach
Glamour, location, style. Playful, energetic, whimsical. In a beachfront oasis...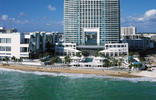 Fort Lauderdale, United States
The Westin Diplomat Resort and Spa
REFRESH UNWIND The Westin Diplomat Resort & Spa offers a refreshing way to...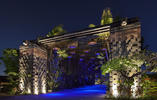 Bali, Indonesia
The St. Regis Bali Resort
Bask in luxury on the soft, sandy beach of Nusa Dua, the Garden of Bali, where...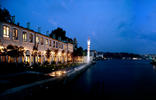 Istanbul, Turkey
Sumahan on the Water
Sumahan is a Hotel on the Water Sumahan sits on the very edge of the...