Christina Stewart View Profile

Managing Editor | JustLuxe
Yachts of Seabourn: Sojourn Set to Debut
Jan. 29th, 2010 | Comments 0 | Make a Comment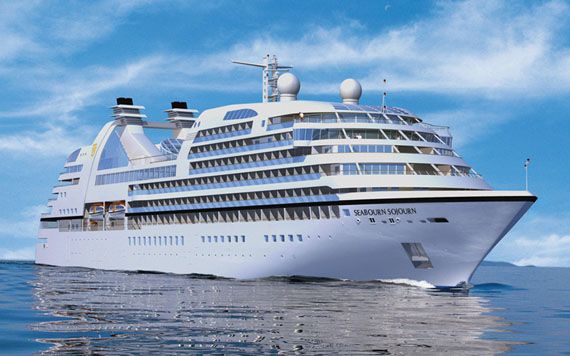 Luxury Cruises:
The highly-anticipated Seaborn Sojourn is set to make its London debut early this summer. As the twin sister ship to the Seaborn Odyssey, which debuted last year, the new Sojourn promises to deliver a new wave of luxury for travelers in Northern Europe. The Sojourn will spend its first season at sea cruising the popular regions of Scotland and St. Petersburg, and will make its way through the Baltic Sea and the majestic fjords of Norway.
For more than 20 years, the Yachts of Seaborn has been providing travelers with an award-winning fleet of intimate vessels. Each vessel is known for offering the highest standards of personalized service, and its newest addition will prove to be no exception. With nearly the same number of dedicated crew on-hand to serve as many as 450 passengers, even demands from the most discerning guests are easily accommodated.
The Seaborn Sojourn will feature 225 suites that range in size from 295 to 1,200 square feet. Each suite boasts a separate seating area, a fully stocked bar, a spacious walk-in closet, a flat-screen TV, and an expansive granite bathroom. Nearly all, or rather 90 percent of the suites, will also offer their own private verandas.

Onboard amenities include four open-seating dining venues, six bars and lounges, and an 11,400-square-foot spa, which not only offers a wide range of exotic and therapeutic treatments, but also a full-service salon and a state-of-the-art gym and fitness center.




Unlike vessels that are built to a grander scale, the intimate size of the Sojourn allows easy access to some of the more remote and interesting ports of call. Of course, this doesn't mean that the vessel simply bypasses the larger ports, but rather has the ability to deliver passengers even closer to the town's center. When on land, Seaborn's Destination Services staff makes discovering such ports even more enjoyable by providing small groups with custom-tailored excursions and itineraries. Guests are also afforded extra time to explore when the vessel docks at certain marquee ports, such as St. Petersburg, Stockholm and Amsterdam.

So whether you prefer your time spent onshore or at sea, come June 6, 2010, the new Seaborn Sojourn is guaranteed to exceed your expectations.

For JustLuxe Christina Stewart

See all Luxury Hotels
Featured Luxury Hotels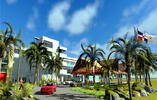 Punta Cana, Dominican Republic
The Westin Puntacana Resort & Club
Boasting three miles of white-sand beaches along the turquoise Caribbean Sea,...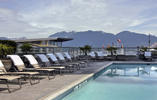 Vancouver, Canada
Fairmont Waterfront
The Fairmont Waterfront Hotel, Vancouver showcases the best of Vancouver....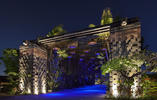 Bali, Indonesia
The St. Regis Bali Resort
Bask in luxury on the soft, sandy beach of Nusa Dua, the Garden of Bali, where...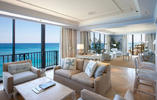 Palm Beach, United States
The Breakers Palm Beach
A spectacular resort destination on Florida's Atlantic coast, The Breakers Palm...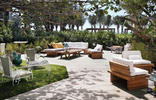 South Beach, United States
W South Beach
Glamour, location, style. Playful, energetic, whimsical. In a beachfront oasis...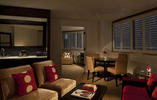 New Orleans, United States
W New Orleans
What's the word for W New Orleans? Spicy. Located just steps from the notorious...