Cynthia Dial View Profile

Freelance Travel Journalist | Travel Writing by Cynthia Dial
Royal Caribbean's Cruisetour: Stretch Your Cruise
May. 10th, 2010 | Comments 0 | Make a Comment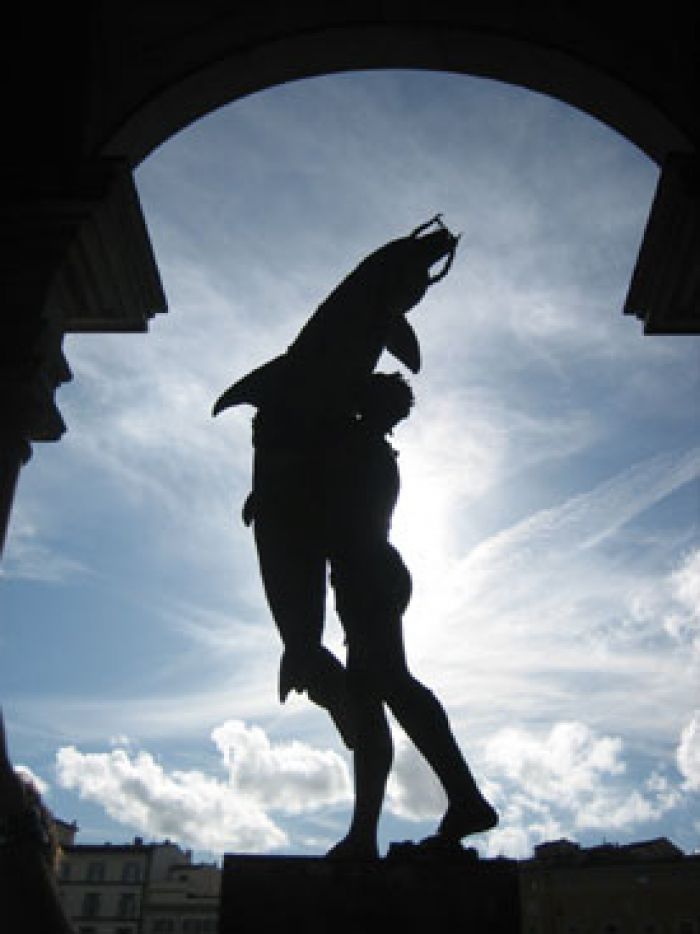 Luxury Cruises:
Have you ever cruised into a prime port, spent a hurried day in frantic exploration, and only hours later stood on the ship's deck as it pulled from the dock — already longing to return to
really
see the destination?
If your answer is "yes," as mine invariably is, have you revisited? Perhaps.
But more than likely, not.
Well, no more. I recently discovered Royal Caribbean's Cruisetours — billed as an addendum "designed to make a vacation for clients a complete vacation." Offered in conjunction with cruises in Alaska, South America, Asia, Australia/New Zealand and Europe, it's a pre- or post- multi-day escorted land segment that will immerse you into the land and its lore.
A Cruisetour is optional and it takes your on-water adventure inland for 3 to 7 additional days through a transportation combo of luxury motorcoaches and/or trains.

It's simply the best way to minimize the hassles and maximize being there.

I speak from experience. Prior to a Mediterranean sailing from Rome, I opted for the Cruisetour — it commenced in Venice (2 nights), continued to Florence (1 night) and concluded in Rome (2 nights).

Highlights: A professor of art's lecture on the work of Michelangelo at the base of sculptor's famous statue of David in Florence's Accademia Gallery; an insider's visit to the Vatican and Sistine Chapel, again guided by an historian insider (additional perk: we were ushered to the front of the admission line that wrapped around the perimeter of Vatican City) and a private dinner in the cellar of a Tuscan winery after a personal vineyard tour.

The best part: I didn't deal with luggage (my eternal Achilles travel heel); I made no hotel arrangements (they were pre-made, prepaid, upscale and centrally located); local transportation, transfers, city tours, some meals and tickets to famous sites were handled (as were VIP admissions); tips were included; free time was ample and an escort (and acting concierge when requested) was ever-present.

Tempted? For information on Cruisetours, go to www.royalcaribbean.com (also available on Royal Caribbean's sister lines, Celebrity Cruises and Azamara Cruises). See all hotels in the Mediterranean.
Featured Luxury Hotels
Vancouver, Canada
The Fairmont Hotel Vancouver
The Fairmont Hotel Vancouver, a 'Castle in the City', is a landmark hotel in...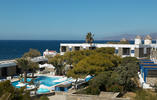 Mykonos, Greece
Mykonos Theoxenia Hotel
Mykonos Theoxenia hotel promises to make your stay a memorable, unique journey...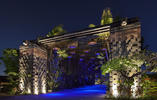 Bali, Indonesia
The St. Regis Bali Resort
Bask in luxury on the soft, sandy beach of Nusa Dua, the Garden of Bali, where...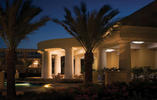 St. Maarten, Netherlands Antilles
The Westin Dawn Beach Resort and Spa, St. Maarten
The Westin Dawn Beach Resort & Spa, St. Maarten is an island treasure...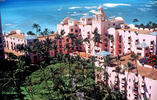 Waikiki, United States
The Royal Hawaiian, a Luxury Collection Resort
Welcome to The Royal Hawaiian, a Luxury Collection Resort, affectionately known...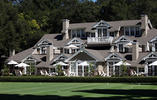 Napa Valley, United States
Meadowood Napa Valley
Located in a beautiful, two hundred-fifty acre valley, Meadowood Napa Valley is...