LuxuryTravel News & Articles
Hotels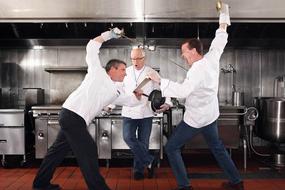 Remember when your parents told you not to run with sharp objects because you might hurt someone? Well you still can't do that, don't be ridiculous; but you can learn how to properly choose, use and care for kitchen knives as part of Kimpton Hotels' Behind the Apron…Dishing with Kimpton Chefs series. Start slicing and dicing your way to a perfectly cut onion (tears of joy an added bonus) through the aptly named 'Cut' portion of the event led by Chefs Nathan Powers of Bambara Restaurant, John Critchley of Urbana and Walter Pisano of Tulio. A total of 16 chefs from various Kimpton properties came out to show off why they're employed by top restaurants and you're just a layperson desperately in need of some culinary guidance. Unfortunately, lessons on infusing flavor, making desserts, and cooking with an open fire already took place throughout the year; but if by some odd chance you're tired of grocery shopping and want to learn how to go out into nature, get your hands dirty and pick ingredients from the wild, the Forage series is still to come. Each run for two months —'Cut' takes place in September and October and 'Forage' rounds out the yearlong event in November and December. If you missed the other classes you'll just have to learn how to cook the old fashioned way, by watching reality TV cooking competition shows. Now pack your knives and go.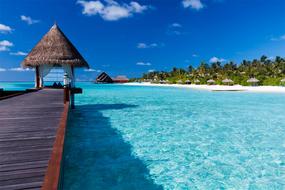 Ladies, and particularly fashion forward gentlemen, please pack up your Jimmy Choo's and get the Louis Vuitton travel trunk ready as there is a new resort in town (ok, well in the Maldives but you knew what we meant). This Wednesday, one of our favorite fashion giants for deliciously sumptuous high-priced goods, Louis Vuitton Moët Hennessy (LVMH), announced that in 2013 they will be opening their newest luxury hotel in Maldives. The resort is currently under construction on the island of Randheli in Noonu Atoll and will consist of 46 beautifully appointed villas. This recent decision will add yet another property to the list of LVMH group hotels including boutique hotel, White 1921, in St Tropez, France, and suites-only hotel, Cheval Blanc, located in the French alps. LVMH isn't the only internationally renowned fashion house that is taking a stab at luxury hotels, as earlier this month Bulgari Hotels & Resorts announced their plan to open a new hotel in Shanghai, and the Missoni brand of hotels are planning to build properties in Oman, Turkey, Brazil and Mauritius over the next few years. If their resorts are anything like their fashion, we are in!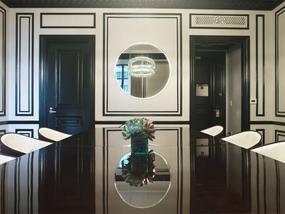 Bentley Motors announced that it has a signature suite at the St. Regis Hotel New York effective in September. The designing of the suite is a collaborative effort between the deluxe hotelier and the vaulted British luxury carmaker. The special...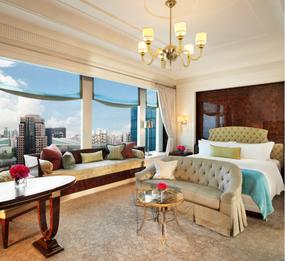 Right in the center of prominent downtown Singapore sits the glamorous St. Regis Singapore, boasting a fabulous art collection for travelers from around the world to enjoy. The hotel houses one of the best private art collections in Asia. From...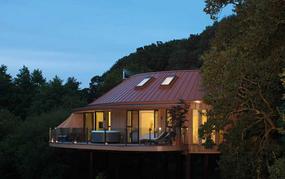 No, this isn't another case of environmental activist Julia Butterfly making a statement by camping out in a tree; this is in fact the result of one of Britain's top luxury hotels, The Chewton Glen, and their new ?7 million (approximately $11...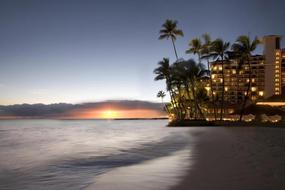 Sit back and relax with a mai tai in hand while palm trees gently sway and the crystal clear waves break onto the beach. Drape a fragrant lei around your neck and you'll be reminded with every light breeze that you're in none other than Hawaii. A...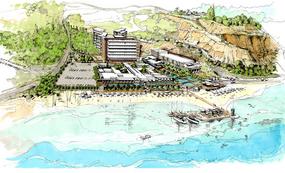 Opening late 2014, The Ritz-Carlton Hotel Company's newest addition, Ritz-Carlton Tunis, Carthage, will be quite the property. Located adjacent to the Presidential Palace and steps from Carthage's ancient ruins, the location is prime for culture and...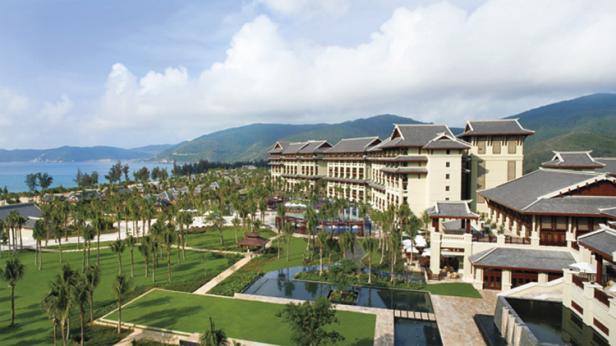 If you're planning to travel to Sanya, known as China's Hawaii, in the next few years, your hotel room options are going to increase significantly. In 2009 there was a plan set to develop the area in which Sanya is located into a much larger vacation destination. By early 2013, the southern Hainan province will see 21,000 luxury hotel rooms compared to the 7,000 available last year.

According to Bloomberg News: "China's resort city of Sanya is expected to face a "huge correction" in its hotel market in the next two years as the supply of luxury accommodation triples by early 2013, the head of its tourism association said. The average hotel occupancy rate in Sanya, located on the tropical island known as China's Hawaii, will drop about 10 percentage points from last year's 65 to 70 percent, Michel Goget, Ritz-Carlton Sanya's general manager and chairman of the city's Tourism Association, said in an interview yesterday. 'There's going to be a huge correction between now and 2014 because there's an oversupply,' said Goget, citing new additions by international chains in the city. 'The demand is still not there. And the airport is almost saturated, so we are going to be all looking for the same business.'"
Read More on Bloomberg.com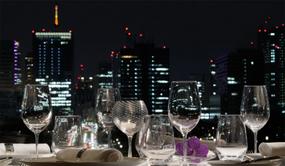 The much anticipated opening for the Palace Hotel Tokyo took place only four months ago, yet it has already become a favorite for travelers and locals alike. Since its May 2012 debut, the Palace Hotel has been focused on giving guests an authentic...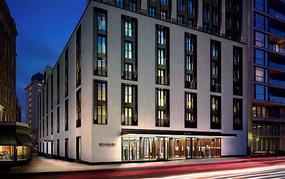 You're headed across the pond and you need a place to stay. As you scour the selection of historic, beautifully appointed, luxury London hotels, you might notice there's a new property in town just waiting to be explored....

Whether we are ready to accept it or not, the summer is quickly coming to a close. It will soon be time to break out the boots and scarves and start looking toward some cold weather travel locales. We decided to bypass fall destinations for a moment...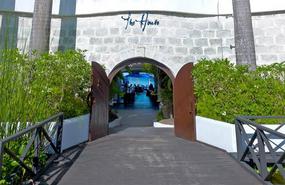 You take months to plan a luxurious getaway with your significant other. The long anticipated day finally arrives, and as you sit down to enjoy your first romantic meal of the trip, a child at the next table starts crying and throwing a tantrum....

Featured Luxury Hotels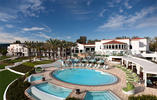 Carlsbad, United States
La Costa Resort & Spa
It was a love of sport that first inspired La Costa's founders to turn a...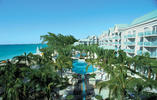 Grand Cayman, Cayman Islands
The Westin Grand Cayman Seven Mile Beach Resort
Fronting the famous Seven Mile Beach, The Westin Grand Cayman Seven Mile...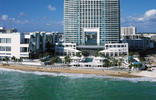 Fort Lauderdale, United States
The Westin Diplomat Resort and Spa
REFRESH UNWIND The Westin Diplomat Resort & Spa offers a refreshing way to...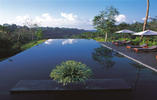 Bali, Indonesia
Alila Ubud
Alila Ubud is a tranquil and secluded hillside retreat that sits high up on...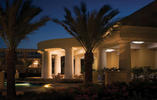 St. Maarten, Netherlands Antilles
The Westin Dawn Beach Resort and Spa, St. Maarten
The Westin Dawn Beach Resort & Spa, St. Maarten is an island treasure...

Scottsdale, United States
The Westin Kierland Resort and Spa
At The Westin Kierland Resort & Spa, enjoy the essence of Arizona from the...
LET'S CONNECT LUXURY NEWS & MORE