Emyr Thomas View Profile

Concierge Service Founder | Bon Vivant
Le Mas Candille Hotel, Mougins, France
Oct. 27th, 2010 | Comments 0 | Make a Comment
Luxury Hotels:
Classic, understated and elegant may not be the words that every visitor to the South of France longs to hear, but for the discerning traveller looking for a secluded and tranquil retreat,
Le Mas Candille
is just that. Located on the outskirts of the medieval village of Mougins in a converted eighteenth century farmhouse, less than half an hour from both Cannes and Nice, Le Mas Candille offers a great base from which to explore the French Riviera.
With most luxury experiences, it is the little touches that make it memorable and it started perfectly atLe Mas Candille when, on arriving in the early hours due to a delayed flight, we were greeted with a glass of port in our room, elegantly presented in a crystal decanter coupled with some delicious madeleines. There are 39 rooms and 7 suites, each individually designed around a similar theme of restrained opulence, with comfort at the core. Our terrace opened on to a courtyard with views of the surrounding cypress trees and olive groves, while opening the windows offered glorious views of Provence in all its glory.



We visited in early October and were fortunate to have warm, sunny weather, which allowed us to take advantage of the pools, with a joyous feeling of a prolonged summer. The main pool is sufficiently large for a proper swim and has its own poolside bar and restaurant, which I'm sure would be a glamorous place to be in the summer. On our visit, the poolside bar wasn't open, but there are phones strategically placed around the grounds where you can phone for assistance or to place your order. If you prefer a more intimate experience, there is a smaller lounging area with two Jacuzzis right next to the Shisheido spa, which offers a full range of body and beauty treatments.

While the hotel is ideal for those who want to lounge in the sun, Le Mas Candille has a strong reputation as a 'foodie' destination and it is revered for its haute cuisine, as one would expect from a Relais and Chateaux affiliated hotel. The restaurant is a Michelin inspector's dream with accomplished Provencal cuisine with Italian influences and attentive and discreet service. In the summer, the restaurant opens up on to the terrace, which is beautifully landscaped to blend seamlessly with the surrounding foliage.

Be sure to walk into the quaint and dainty village of Mougins (5 minutes by foot up the hill) for lunch at La Place du Mougins located on the main square and watch village life pass by.

Le Mas Candille is a blend of understated opulence and elegance and, being a mere 2 hour flight from London, with flights from the highly accessible City airport, and then a short 30 minute drive from the airport in Nice, it is an ideal destination for a weekend break.

Bon Vivant is a bespoke concierge service that advises on and arranges every travel, lifestyle and leisure need that you don't have the time, inclination or expertise to do yourself. For further information, visit their website at www.bonvivant.co.uk
Featured Luxury Hotels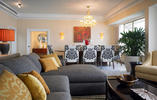 Kauai, United States
The St. Regis Princeville Resort
The St. Regis Princeville Resort marks the legendary brand's first resort in...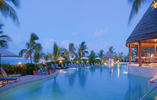 George Town Exuma, Bahamas
Grand Isle Resort & Spa
Welcome to your own private Caribbean paradise! Grand Isle Resort & Spa offers...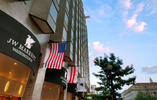 Washington, United States
JW Marriott Washington, DC
The JW Marriott Washington, DC is a luxury downtown Washington, DC hotel...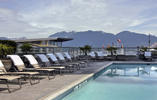 Vancouver, Canada
Fairmont Waterfront
The Fairmont Waterfront Hotel, Vancouver showcases the best of Vancouver....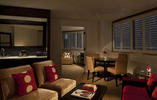 New Orleans, United States
W New Orleans
What's the word for W New Orleans? Spicy. Located just steps from the notorious...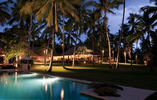 Bali, Indonesia
Alila Manggis
One of Bali's best kept secrets, Alila Manggis is a secluded, stylish seaside...