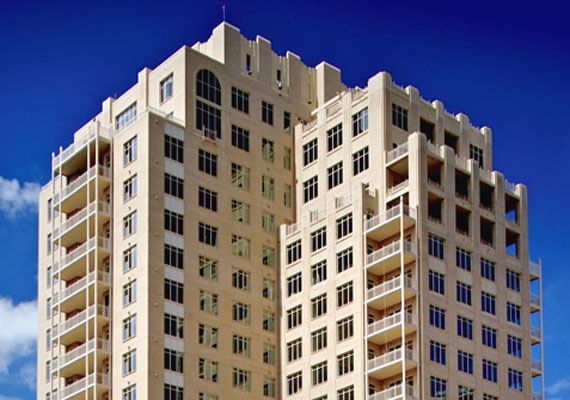 It's game time at the
Ritz-Carlton Dallas
as the luxury hotel gears up for the Super Bowl with a series of luxe weekend offerings.
Whether the biggest game of the year has you hunkering down in your luxurious guestroom or watching it at Fearing's Rattlesnake Bar, there are plenty of gameday goodies to keep you cheering.


In you're staying in, cozy up with a complimentary in-room gift of a luxurious cobalt blue throw blanket. Then, chow down on new additions to the in-room dining menu with "Aftermath," consisting of a bacon and egg pizza with ranch dressing. You can also try their array of sliders and cold beer or an ultra-gourmet hot dog menu for the weekend.

If you prefer to socialize while you cheer on your favorite team, Fearing's Restaurant will be adding luxury spins to classic Super Bowl concoctions. Some offerings include Lobster Relleno Poppers with Trio of Sauces (smoked chili aioli, jalapeno ranch, and cilantro sour cream) and Seven-Layer "Dean" Dip with Roasted Poblano Queso and Corn Strips.


Fearing's is also preparing Super Bowl libations for the festivities including The Extra Point: two ounces strawberry-ginger simple syrup, two ounces A√Īejo Tequila, squeezed fresh lime juice, agave nectar, and sugar rim glass. The restaurant will be extending its hours, so there's plenty of time to get in on the gridiron goodies.

Other special food offerings for Super Bowl include a super-sized Chocolate Extravaganza in the exclusive Ritz-Carlton Club Lounge, along with specialty cocktails. If you can't get your game on without guacamole, the Dallas Ritz-Carlton is giving guests from both team cities the chance to be Guest Guacamologist that weekend. You'll be working alongside chefs of The Ritz-Carlton to provide complimentary fresh guacamole, chips and margarita tasters in The Lobby Lounge.


If that's not enough, the entire hotel is getting into a football frenzy, with Football Concierges being trained to talk game with the guests. The staff will be up to date on team stats, road traffic updates, driving routes to the stadium, and more.

After indulging in the tasty bites, head to the Ritz-Carlton Spa, Dallas for three new results-oriented spa treatments throughout January and February. They're offering The Quarterback Sports Wrap, First Down Facial and Tight End Body Treatment.

If all that isn't enough to entice the biggest football fans, as an extra special gesture, The Spa is also offering a Rookie Package. This package provides a 20 percent savings on Monday through Thursday spa treatments for first-time guests of the spa between now and February 28.

Click here to see how VIPs enjoy Super Bowl XLV.

Ritz Carlton Dallas
2121 McKinney Avenue
Dallas, Texas 75201
214.922.0200
www.ritzcarlton.com