Bijan Bayne View Profile

Freelance Writer | The Travel Educators
Riu Palace, Playa Del Carmen: A Five Star Mayan Vacation
Posted: Apr. 13th, 2011 | Comments 0 | Make a Comment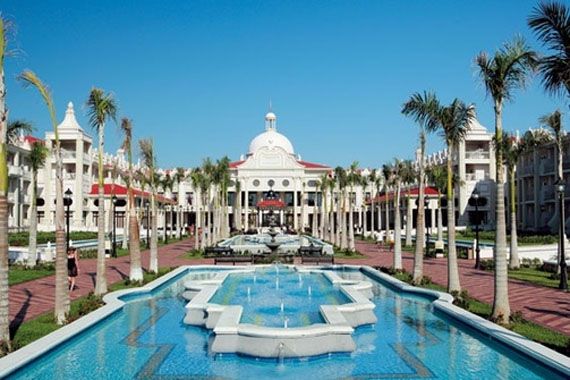 Photo Courtesy of Riu Palace
The Riviera Maya boasts archaelogical treasures and glorious beaches and one need not be based in
Cancun
to enjoy them. Playa Del Carmen is home to sun-drenched coastlines, trendy shopping and just as accessible to attractions such as Tulum and nature park Xcaret.
Far from Cancun's never ending strip, the Riu Palace Riviera Maya is perfectly situated for a varied getaway. Swimming, hiking, fashion and jewelry are all within a half hour's drive. Only 40 minutes from Cancun International Airport, Riu Palace Riviera Maya is a more stately design than most of The Strip accomodations, yet its gleaming marble floors and formidable columns render it every bit as luxurious.

Awarded the Five Star Diamond Award from the American Academy of Hospitality Sciences, the property offers six restaurants, including the Brazilian cuisine of Rodizio, the Asian fusion of Krystal and oceanfront gourmet dining in Don Julian buffet. Bring your good duds, as men are required to dine in (at minimum)long tee shirts and trousers. For a less casual time, hit the sports bar, which is also where you'll find the "business center."


The Palace is an airy space built around a lengthy promenade, with two large freeform swimming pools and the relaxation of the spa. The latter features regional touches, such as a traditional Temazcal steam hut. You will find the Riu Palace staff attentive and well-informed.

The quiet space transforms into a lively nighttime entertainment venue, as live bands and professional floor shows fill the nocturnal air. You'll enjoy the performances after a siesta to recoup from a day trip to Tulum, Coba or Xcaret - a fantasy world that is equal parts zoo, theme park, water park and also hosts a vibrant nightly presentation that chronicles Mexican history from antiquity through independence. Should you visit Xcaret, you might wish to begin your tour in the afternoon, as the show begins after dark.


Delta Vacations offers all-inclusive packages to Riu Palace, including honeymoon specials. There's a good chance you'll see a lovely wedding on the beach, with the sparkling Caribbean Sea as a backdrop.

Downtown shopping on Fifth Avenue in Playa Del Carmen is suited to the leisurely stroller. Take in the colors, the calls of the cagey vendors and the calm of the evening breeze on your walk. The patient may encounter watches and accessories, original art and tasteful couture. Those along merely for the trip, will nonetheless be amused by the atmosphere. Eateries, snack spots and souvenirs abound. Think "port of call," sans the rush.



You can't beat Playa Del Carmen for sun, fun and convenience to the ruins of the Classical Maya. The Riu Palace Riviera Maya is an ideal base for your communion with historical royalty and deities.

Riu Palace Riviera Maya
Av Xaman-Ha Mza 9 y 10 Lote 1 Int.
Fracc. Fase II Solidaridad
Playa del Carmen 77710, Mexico
www.riu.com
Related Topics : Playa Del Carmen, Luxury Travel
LET'S CONNECT LUXURY NEWS & MORE






Featured Luxury Hotels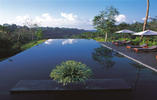 Bali, Indonesia
Alila Ubud
Alila Ubud is a tranquil and secluded hillside retreat that sits high up on...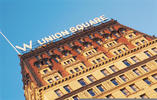 New York, United States
W New York - Union Square
Revel in the rhythm of W New York - Union Square, located in the 1911 beaux...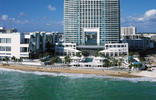 Fort Lauderdale, United States
The Westin Diplomat Resort and Spa
REFRESH UNWIND The Westin Diplomat Resort & Spa offers a refreshing way to...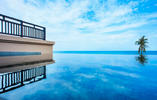 Koh Samui, Thailand
Vana Belle, Koh Samui
Tucked away in a secluded cove near the world famous white sands of Chaweng...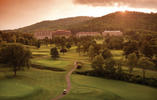 Asheville, United States
The Grove Park Inn
The Grove Park Inn opened on July 12, 1913. Secretary of State, William...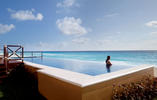 Cancun, Mexico
The Ritz-Carlton, Cancun
The picturesque and quaint charm of a Mexican beach town sublimely blends with...