Sally Farris View Profile

Assistant Travel Editor | JustLuxe
Romantic Caribbean Island Hotel Promotes a Simpler Way of Life
Posted: Dec. 19th, 2012 | Comments 0 | Make a Comment
Photo Courtesy of Montpelier Plantation
Has your hectic work, family and social schedule put
ideas for a romantic vacation
on hold for far too long? Are you looking to slow down and be able to appreciate the simple pleasures in life? Montpelier Plantation & Beach on Nevis Island might just be the place to do it. The hotel is located on a former 18th century sugar plantation, and sits comfortably 750 feet above the shore at the foot of Nevis Peak, just six miles from the beach. And while you might be getting "back to basics" so-to-speak, this Relais & Chateaux property still ensures five-star service and accommodations that are anything but.

Lending to the romantic atmosphere around the hotel is the plantation's history of love and war. In 1782, Montpelier served as a resistance point to French invaders. Though Nevis surrendered, the French occupation brought British Naval Officer Horatio Nelson and widowed Nevisian Fanny Nisbet together, and the two were wed on the plantation. Although Nelson later cheated on his wife, and the two became estranged, it's still a lovely story. In honor of their once loving relationship, the former 300-year-old sugar mill has been converted into a romantic dining experience, and the plantation a charming boutique hotel.

Fine dining and cocktails certainly don't hurt when setting the mood for an enchanting evening. Retreat to the comfortably furnished and relaxed Restaurant 750 to unwind from the day's activities. The menu features fresh, local ingredients, including those famous Caribbean spices no doubt, with a French twist. You can both sip on your favorite cocktails and nibble on canapés before heading out to dine under the stars on the terrace.

And what is a Caribbean vacation without a rum tasting? Montpelier houses a wide variety of that pirate's favorite, and offers tastings in the converted sugar mill, Mill Privee, by candlelight. The hotel also has a sommelier in residence, because, whether you're a vegetarian, carnivor, or on a strict diet, a good wine pairing is a universal delight. Guests are invited to impress their friends with a tasting or private event in the Mill Privee, as it is the only of its kind in the world.

The hotel's 19 guestrooms are managed by 69 staff members, two Labradors, and the family that owns the plantation, the Hoffmans. The rooms are lightly decorated and feature indoor and outdoor attributes, as do most Caribbean hotel rooms. The property also features a pool and two private villas. The two-bedroom Tamarind Villa is decorated plantation style with hard wood flooring, beamed ceilings and glass doors that lead you out onto the sun deck and plunge pool. If the simple life has you longing for modern technology, take solace in the fully equipped entertainment center with a flat-screen TV, DVD player, CD player and MP3 dock.

The history of Nevis is strewn about the island just waiting to be explored. Grab bicycles, head out on foot, or take a 4-wheel drive to discover 18th century ruins of old sugar mills and iron machinery that have been braving the elements on the beach for centuries. Or if you prefer a more relaxing afternoon, allow the hotel's complimentary shuttle service to whisk you off to the exclusive beach for guests of Montpelier Plantation only.

When you return, take a visit to the spa for a hot stone massage or have a private yoga or Pilates session to remind yourself why you came here in the first place—to appreciate your loved one and the simply joys in life. Rooms start at $345 a night for the Premier Suite and go up to $1,245 for the Villa Suite, depending on the season.
Read More on
MontpelierNevis.com
You might like :
World's Most Romantic Hotels
Related Topics : Beach Vacations, Romantic Vacations, Caribbean, Luxury Travel
LET'S CONNECT LUXURY NEWS & MORE






Featured Luxury Hotels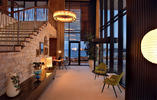 Sagres, Portugal
Martinhal Beach Resort & Hotel
To discover Martinhal Beach Resort & Hotel in Sagres is to discover a place...

Palm Beach, Aruba
The Westin Resort & Casino, Aruba
Imagine the sand beneath your feet and a soft steel drum playing in the...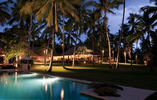 Bali, Indonesia
Alila Manggis
One of Bali's best kept secrets, Alila Manggis is a secluded, stylish seaside...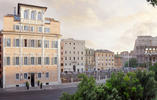 Rome, Italy
Palazzo Manfredi - Relais & Chateaux
Palazzo Manfredi is a rare gem of elegance and hospitality in a unique...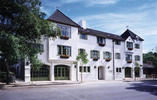 Carmel by the Sea, United States
L'Auberge Carmel
L'Auberge Carmel, a Relais & Chateaux property, is located in the heart of...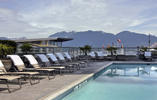 Vancouver, Canada
Fairmont Waterfront
The Fairmont Waterfront Hotel, Vancouver showcases the best of Vancouver....