Carly Zinderman View Profile

Senior Staff Writer | JustLuxe
Portland's Hotel Lucia: An Artistic Property for Style-Seekers
Sep. 25th, 2013 | Comments 0 | Make a Comment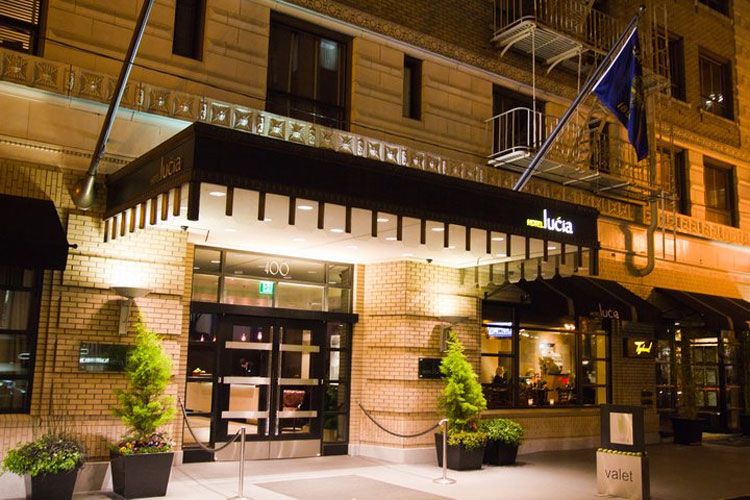 Photo Courtesy of Hotel Lucia
Initially, pulling up to the
Hotel Lucia
in Downtown Portland is much like pulling up to any urban luxury hotel. A doorman is there to greet you, take your bags, and guide you toward the lobby. The difference takes place once you step inside the hotel lobby.
Photo Courtesy of Hotel Lucia



Although the Hotel Lucia is clearly located in a historic building, the inside is a very modern experience. The décor is a steely gray accented by bold pops of color, a theme that we later found is mirrored throughout the hotel, including the property's 127 guestrooms. Check-in is an easy process, with friendly clerks to tell you about the property and adjoining restaurants. Yet, they weren't overbearing once they realized that my husband (a Rose City native) knew his way around town.
As we made our way to our room, high above the bustling city streets, we noticed the stunning black and white photos that line the hallways. The images are part of the world's largest permanent collection of black and white photographs by Pulitzer Prize winning photographer and Portland native David Hume Kennerly.
Photo Courtesy of Hotel Lucia



The room has a clever way of utilizing space; it's small due to the historic nature of the building (built in 1909), but has all the modern amenities one could want (and then some). The comfortable bed was filled with fluffy pillows along with a pillow menu. The options abound at the hotel, with a selection of religious readings from Eastern to Western cultures, as well as a very tempting food delivery menu, including pints from Portland's famed Salt & Straw ice cream and sweet shop.


The well-furnished room included a variety of amenities like a movable bar cart stocked with goodies and glasses. The bathroom featured a stainless steel sink that was stocked with fragrant smelling soaps. What the bathroom lacked in size, it more than made up for itself in the quality of its charming amenities.
Photo Courtesy of Hotel Lucia



The hotel's restaurant Imperial is helmed by James Beard Award winner and Iron Chef Vitaly Paley. It remains busy day and night and is known to be a hot spot throughout the city. The hotel is also home to Penny Diner, an updated take on the classic diner style eatery.
Photo Courtesy of Hotel Lucia



Outside the doors of the Hotel Lucia, many of the city's best attractions are near by and can easily be accessed on foot. Nearly across the street is Pioneer Square, a plethora of shopping and dining right in the heart of Portland. The square is a popular host to special events like the city's New Year's Eve festivities and outdoor concerts. Mere blocks away is Voodoo Doughnut, the city's famous pastry shop that has spawned fans around the world thanks to numerous television spots showcasing its prized maple-bacon bar, cereal topped donuts and various fried treats.
Photo Courtesy of Voodoo Doughnuts



Not entirely unexpected, the line was out the door and curved down the block; so we decided to pass on trying the donuts. I later regretted this decision when I spotted the signature stamped pink boxes in the arms of fellow travelers at the airport. So, instead we checked out another Portland favorite: food trucks. Blocks of food trucks can be found throughout the city, but one of the largest is located near the hotel. Choices range from tacos to Turkish food and frozen yogurt. We grabbed a smoothie and set out to explore more of the city.
Photo Courtesy of Hotel Lucia



Portland's picturesque waterfront is walking distance from the hotel, and on this particular occasion, there was a celebration going on — bringing out some of Portland's best people-watching showcasing pedi-cabs ferrying tourists and bio-fueled buses plastered with posters about changing the world. After wandering around the area for a while, we decide to head back to the property for a quick shower before dinner at one of the city's most talked about restaurants, Tasty n Alder.
Photo Courtesy of Hotel Lucia



Despite a late reservation time, we still had to wait for a table as it was very crowded. A selection of small plates to share started off the night, but none stood out like we had hoped after dining at Toro Bravo — another of the group's restaurants and some of the best tapas outside of Spain. Once back at the hotel, we discovered one shortcoming of having a prime corner room: the noise factor of the nightlife crowds heading to late night food. Luckily, Hotel Lucia thoughtfully provides earplugs; after a full day of Portland's downtown activities, we easily drifted off to sleep.
You might like :
Hotel deLuxe Portland Offers a Polished Vibe in a Casually-Cool City
Featured Luxury Hotels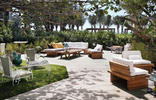 South Beach, United States
W South Beach
Glamour, location, style. Playful, energetic, whimsical. In a beachfront oasis...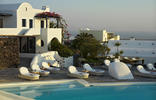 Santorini, Greece
Vedema Resort Santorini
Vedema Resort is the place where style, emotions, creativity and perfection...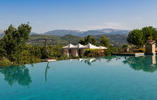 Cannes, France
Terre Blanche Hotel Spa Golf Resort
This approximately 741 acre luxury resort, on an outstanding estate in the...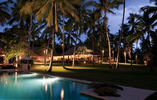 Bali, Indonesia
Alila Manggis
One of Bali's best kept secrets, Alila Manggis is a secluded, stylish seaside...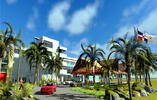 Punta Cana, Dominican Republic
The Westin Puntacana Resort & Club
Boasting three miles of white-sand beaches along the turquoise Caribbean Sea,...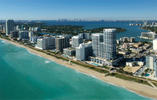 Miami Beach, United States
Canyon Ranch Hotel & Spa
Set on 750 feet of pristine beach, in the beautifully restored Carillon Hotel -...