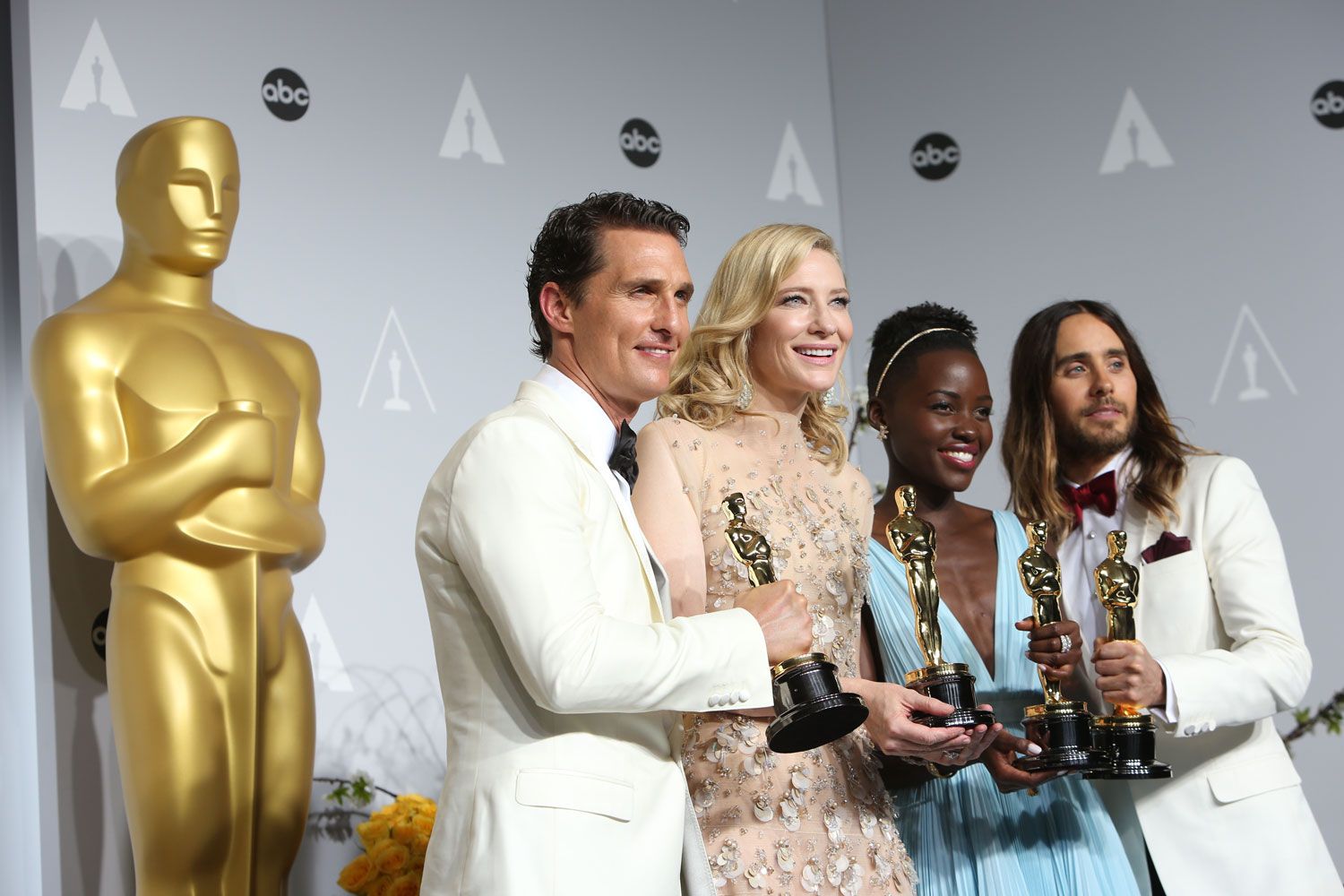 Photo Credit: Helga Esteb/Shutterstock.com
Hollywood is gearing up for the biggest party of the year: the Academy Awards airing this Sunday, February 28. To commemorate the world's most star-studded event, Los Angeles area hotels, spas and beauty salons are offering "Oscar-worthy" experiences with the type of VIP perks and treatments typically reserved for movie stars.
Guests at L'Ermitage Beverly Hills, can get a full red-carpet ready pampering session at STRIIIKE salon, owned by celeb-styling trio the Streicher Sisters. Jenn is Emily Blunt's longtime makeup artist, Ashley has given Anne Hathaway some of her coolest hair styles and Kristie is Adele's go-to eyebrow artist. Needless to say, you'll be in good hands. "All three sisters will be hands-on for a jooj in all areas of their expertise—hair style, brow shaping and makeup to get you in and out in no time," said the STRIIIKE salon team.
Photo Credit: STRIIIKE Salon
The Streicher sisters also revealed some of their most-precious beauty tips that A-list Hollywood stars use to retain their red carpet glow until the wild after parties. "Use the right products pre-hair or makeup session. [Prep] the skin with a good moisturizer and primer [and use] the right styling products for a look that will stay on pre-and post event, and sometimes even into the next morning," said the sisters.
And it's not just the ladies that get to feel pampered during Oscar season. The Streicher sisters have also groomed Michael Fassbender, Ewan McGregor, Hugh Jackman and other notable figures. "Light men's grooming is key," the sisters said in regard's to how men can get red-carpet ready. "Sometimes it's just about clear brow gel in the brows, pomade in the hair and a touch of concealer and powder that can go a long way." In addition to a coveted beauty appointment at STRIIIKE salon, the Red Carpet Moment package at L'Ermitage includes a personal stylist to go shopping with you down Rodeo Drive in a chauffeured Maserati. And, of course, you'll get to stay in one of the hotel's luxury suites.
Photo Credit: W Los Angeles
At the W Los Angeles in West Beverly Hills, you can host your own private Oscar viewing party for up to 20 guests, complete with a personal glam squad and dresses from Rent the Runway. The awards season package includes a stay at the W's EWOW suite which has its own screening room. A gown from Rent the Runway will also be waiting in your suite. After you're done getting ready, you and your guests will start the night at the W's STK for your own exclusive cocktail party. If that's not enough for a spirited celebration, the minibar in the suite will be fully stocked with top-shelf liquor to toast whenever the Oscar goes to one of your faves.
Photo Credit: SLS Beverly Hills
For a limited time during Oscar season, hotel spas are also letting guests in on some Hollywood-trusted beauty secrets. The Four Seasons Beverly Hills is offering DNA facials, a hyper-scientific treatment that stimulates the skin's natural renewal process to boost collagen production, replenish the supply of enzymes and repair UV damage.
Down the street at SLS Beverly Hills, the hotel's Ciel Spa has just introduced several Intraceuticals oxygen infusion treatments that instantly lift, tone and hydrate the skin. Several A-listers, including Cher, Jessica Biel and Channing Tatum, swear by Intraceuticals. Eva Longoria even said these treatments were a "necessity before every major event." Well, it doesn't get any more major than the Oscars.