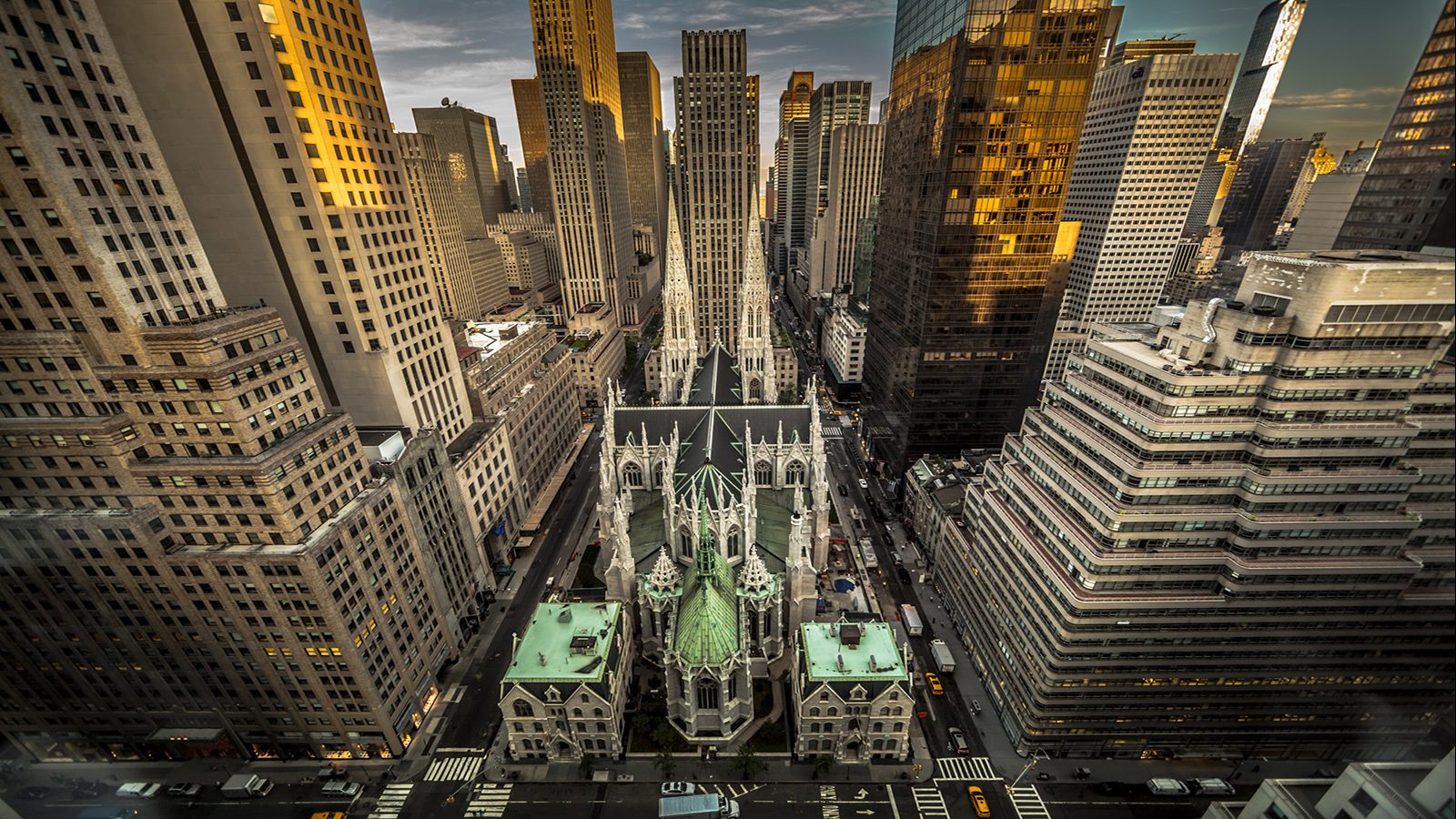 Photo Credit: Lotte New York Palace
Little did journalist and railroad magnate, Henry Villard, know when he constructed his stylish Villard Mansion more than a century ago that it would eventually be converted into an elegant hotel towering over Manhattan's Midtown.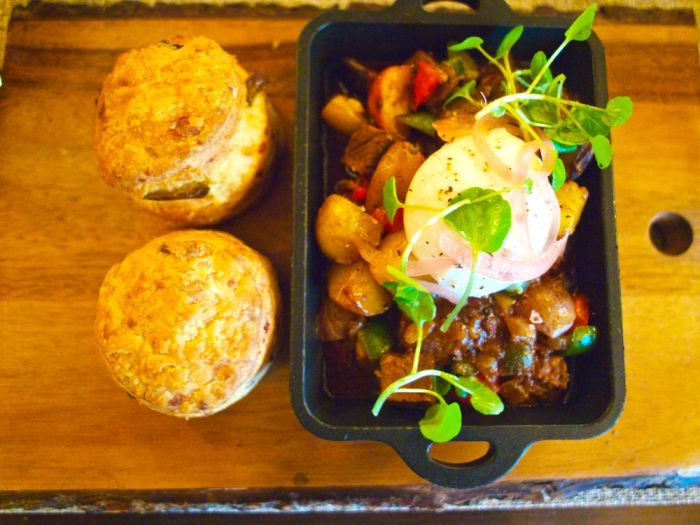 Photo Credit: Columbia Hillen
We stayed in Room 4914 and such was the view from the 49th floor—directly over the roof of St. Patrick's Cathedral and across to tight clusters of Manhattan gray, white and black skyscrapers—we felt on top of the world. Seated in a comfortable tan leather armchair at my desk, miniature dots of people and vague outlines of iconic New York yellow taxis far below, I also felt like the world's most powerful executive. The fact that it was the early hours of the morning and the city that reputedly never sleeps seemed to have dozed off, so slight was the noise, made the moment all the more memorable.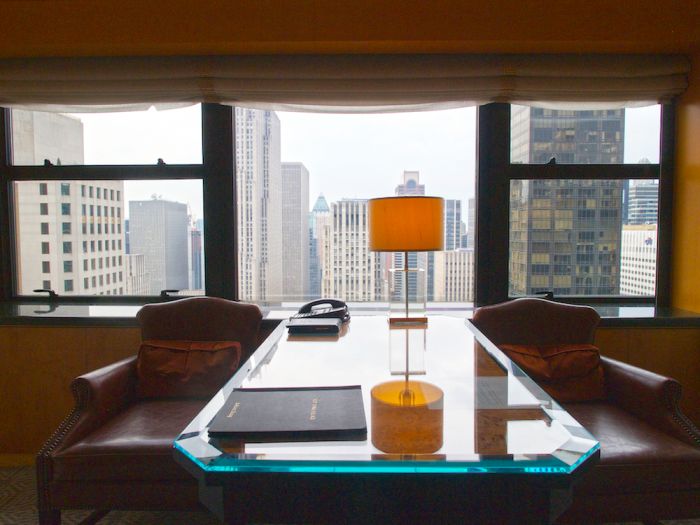 Photo Credit: Columbia Hillen
Later, over a leisurely breakfast in the Villard, I savored an assortment of seasonal berries with Greek yogurt, tangerine honey and house-made granola followed by steak hash skillet: wagyu beef, poached egg, peppers, roasted potatoes, cheddar jalapeño biscuit. My companion chose a lower calorie option of white asparagus de Provence, Maine lobster tail, Hudson valley morel, egg and English peas, with a dollop of crustacean foam.
Neither of us, however, could resist the brioche pudding French toast and so glad we didn't. It was a succulent combo of crusted cornflakes, caramelized Fuji apple, blueberries and warm bourbon spiked maple syrup. Decadent in the extreme but delicious nonetheless.
Staying in the Lotte New York Palace is like basking in history, it having been home to a succession of impressive occupants through the decades, including the Friends of Free France and The Women's Military Service Club during World War Two and the powerful Random House Publishing and Capital Cities Communications afterwards.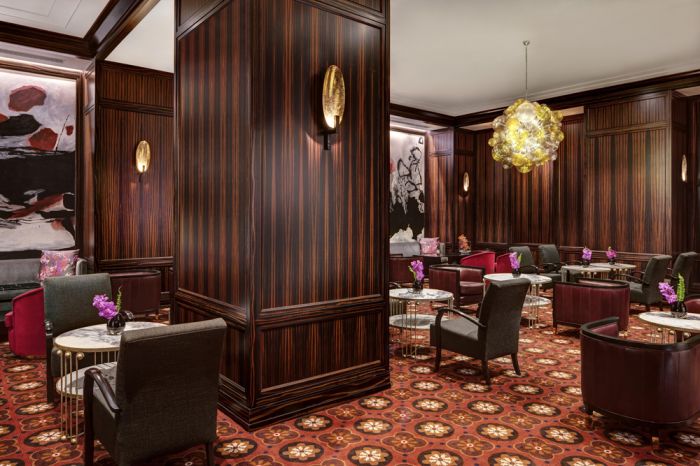 Photo Credit: Lotte New York Palace
In the 1970s, architects Emery Roth & Sons designed the monolithic tower of dark bronze, reflective glass and anodized aluminum to blend with the rosy-hued Villard Houses and it opened as The Helmsley Palace Hotel.
By 1993, however, the hotel had undergone new management, a name change to the New York Palace and a multi-million-dollar restoration, including all public areas, guest rooms, dining facilities and meeting and banquet rooms. The special 15,000 square foot Villard Center was completed then, featuring multiple function rooms, all named after the original occupants of the Villard Houses. Later, as part of a 140-million-dollar re-design in 2013, around 25 million dollars was spent on renovating the 176 room and suite Tower accommodation.
No doubt, the Lotte New York Palace is an elegant, luxury property with panoramic views over downtown Manhattan and a rich sense of history – a fine choice on any visit to the Big Apple.