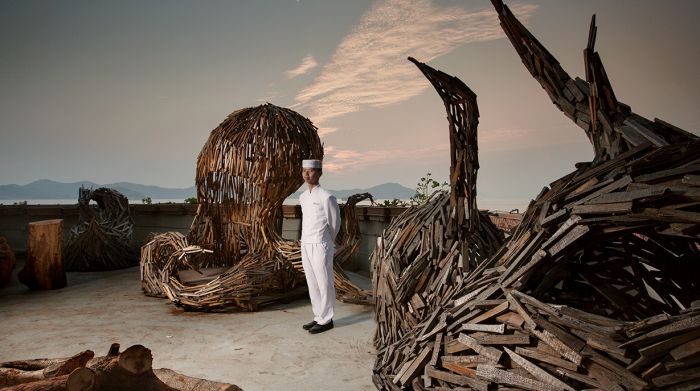 Photos Credit: The Peninsula Hong Kong
Pedestrians strolling by The Peninsula hotel in Hong Kong recently lingered a little longer than usual, gazing at more than the elegant colonial facade, vigorous fountain and cluster of ivy green Rolls-Royces parked out front.
This time, onlookers were staring at British conceptual artist Sir Michael Craig-Martin's Bright Idea, a yellow powder-coated steel sculpture—literally a 13-foot outline of a lightbulb. The mounting of the piece created by Craig-Martin (who is widely referred to as the 'Godfather of Brit art) served a couple of different purposes. It was there partly to commemorate Art Basel Hong Kong, which ran in March. But the sculpture—and a small series of artworks inside the hotel—were also a nifty tie-in with the hotel's acclaimed Academy program, where culturally-curious guests explore, learn and (ideally) emerge enriched.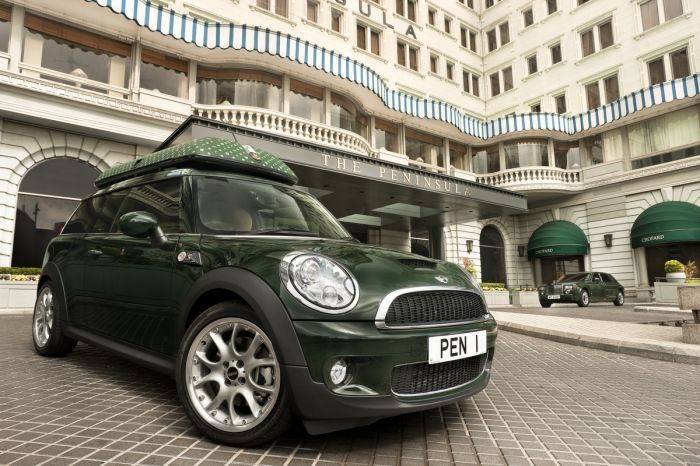 At 89 years old, The Peninsula is Hong Kong's oldest hotel, and among its grandest. Marble floors, soaring ceilings and gilded moldings are signatures of the lobby, where afternoon tea accompanied by soothing live music remains a tradition.
But a recent large-scale revamp has also made the hotel one of the most technologically-advanced in the luxury hospitality world: in the rooms, there's no fussing about behind the bed looking for an outlet or calling downstairs for a forgotten travel adapter. The charging station in all the suites is designed to work with just about every device from just about anywhere. The hotel is also one of the few in its rarified category that is so well-outfitted that guests pay nothing for communications from the room.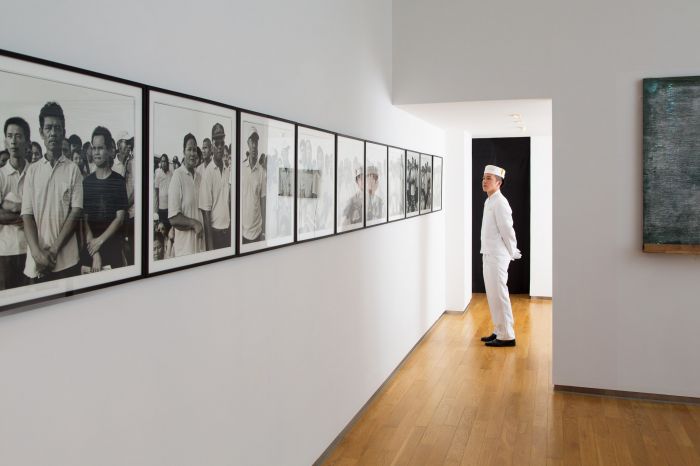 It's all par-for-the-course for a hotel that likes to lay on the luxe: on a recent visit to Hong Kong, we were greeted right off the airplane by an airport rep in an arrangement through the hotel. A suit-clad hotel staffer met us at arrivals, leading us to the welcome Rolls-Royce Phantom. Even in this densely-packed city, the suites are remarkably spacious, everything designed to be accessed at the touch of a button. The temptation to not leave is overwhelming.
Still, the hotel's more recent initiatives are to get guests out of the room, enjoying all that Hong Kong has to offer. Spend half a day immersed in the local art scene, whether that is watching a Chinese artist at work in his or her studio, or browsing through contemporary galleries. The finely-curated "An Art Dialogue with Hong Kong: Insights into the Contemporary Art Scene" is one of a number of offerings available at the hotel's Peninsula Academy. According to hotel insiders, it is also one of its most popular. Guests are taken in a chauffered MINI Clubman car (in the hotel's signature dark green, naturally) to visit with an artist and drop in at various galleries or exhibitions around town, extending to parts of the city that guests might not otherwise have occasion to visit, accompanied by an expert on the local arts scene. Lunch is fittingly at Duddell's, a restaurant known for its extensive art collection, before returning to the hotel. Given its popularity, reservations are recommended at least two weeks in advance.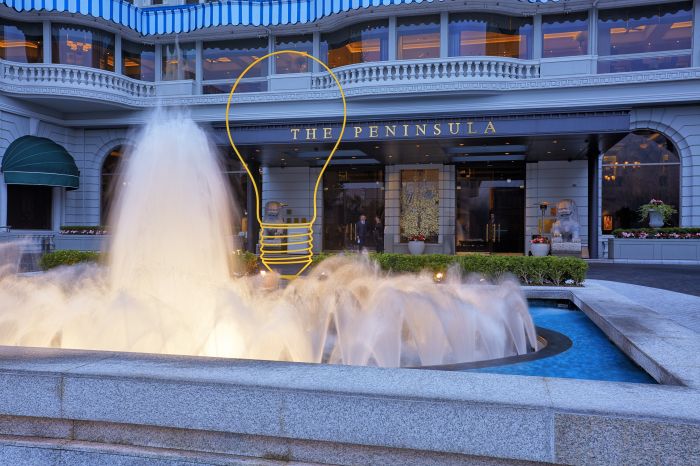 Art not your thing? There are dim sum making classes within the hotel, where guests learn the art of creating the delicate Chinese dumplings. Or maybe try your hand at fashioning a paper lantern course or explore what the difference is between one caviar and another at a tasting. There are hotel guests who pass their days going from one academy class to another—which is as good a reason to visit the hotel as any.