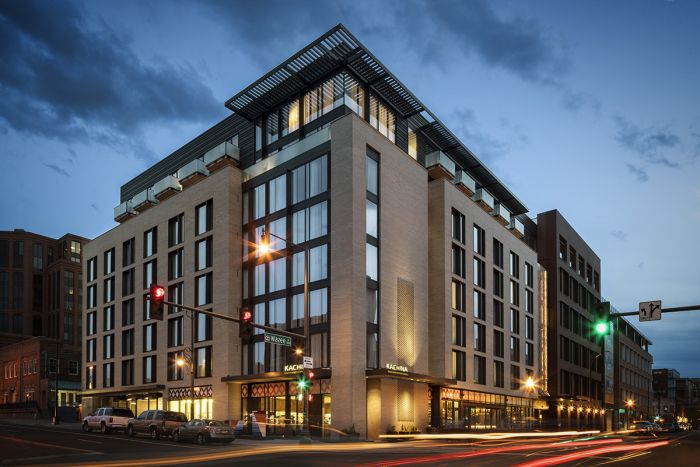 Photos Credit: The Maven
Denver's past is as exciting as its future; on the cutting edge of restaurants and new hotels, reestablished historic buildings and architectural modern marvels, the city is bustling with energy and excitement with an influx of new visitors and residents.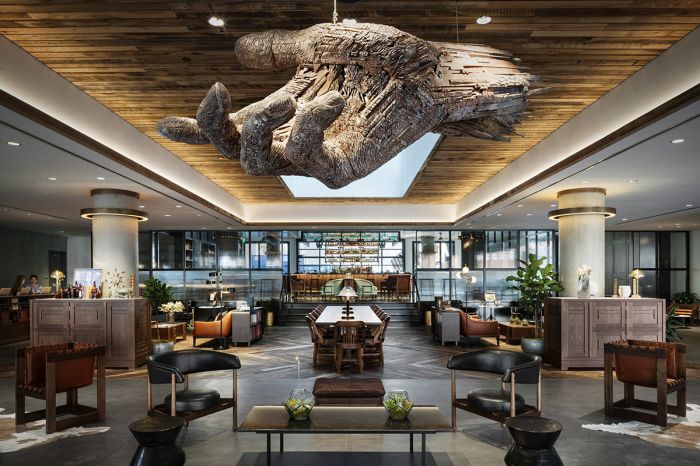 The Maven is a hotel in the middle of it all, at the Dairy Block. Situated in Lower Downtown, or LoDo, The Maven blends cosmopolitan amenities, a high-end art collection, cool cocktail lounge, and contemporary restaurant Kachina into the space.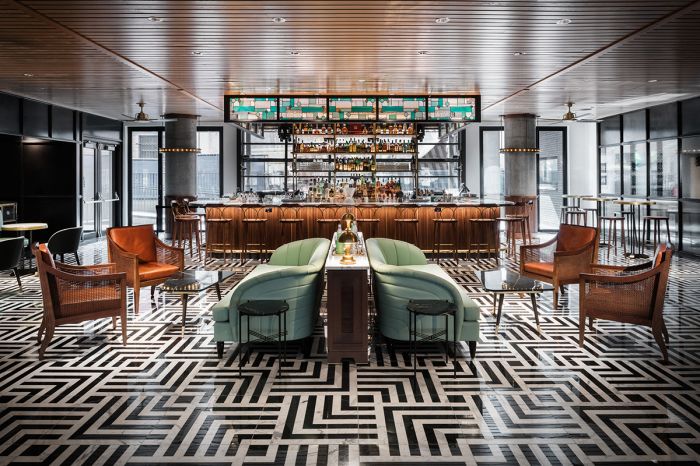 Upon entering the lobby, guests can't help but notice the monumental hand sculpture suspended within. Created from reclaimed wood from the demolition of exiting beams, "The Quantifiable and the Ineffable" by Andrew Ramino Tirado is a show-stopping piece of art that really makes an impression. Nine dot Arts curates most of Sage's hotels (the management company for The Maven) and this property boasts approximately 400 pieces throughout. Thoughtful touches include nods to the nearby baseball stadium, Coors Field, with vintage baseball card murals to pieces within the Poka Lola Social Club cocktail lounge, a nod to the soda fountain American culture.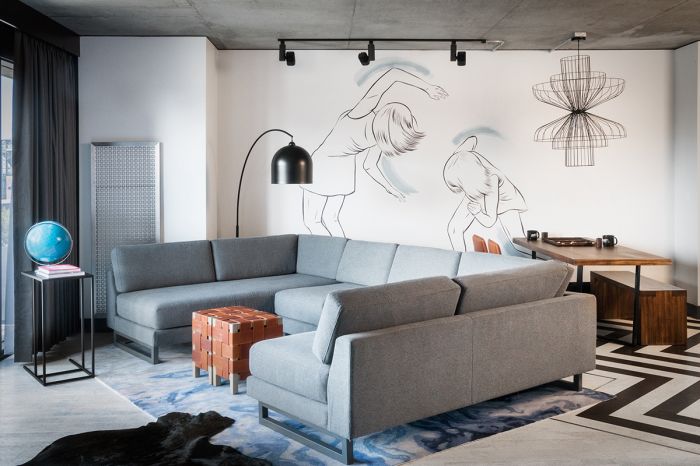 The 172 rooms at The Maven are spacious and elegant. Modern furniture is half art and half practical furnishing. Swinging chairs overlook balconies and window box gardens, hoodie robes thrown over doors to spacious bathrooms and headboards that double as desks. Pinebeetle kill wood, the scourge of the mountain forests, is used as accents and nails as door numbers to set an appropriate Denver tone to the spaces while still affording a luxury look and feel. A luxury Baseball Bucket List package is perfect for the die-hard baseball fan. It includes overnight accommodations for two in the luxury Diamond Suite, two premier game tickets in the Rockies Press Club (F&B included), VIP pre-game tour, signed baseball memorabilia and photo with the Colorado Rockies Mascot, Dinger.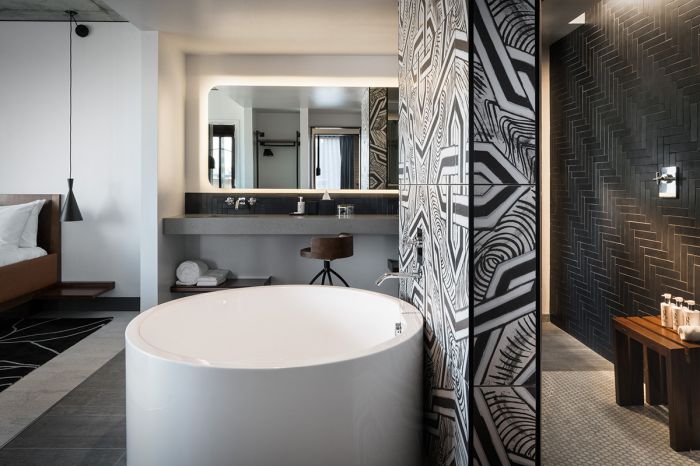 "We carefully designed this hotel to showcase Sage's dedication to creating one-of-a-kind hotel experiences that are embraced by both visitors and locals alike," said Walter Isenberg, President and CEO of Denver-based Sage Hospitality. "We expect The Maven to be a successful concept that can be adapted and expanded to other urban markets nationwide."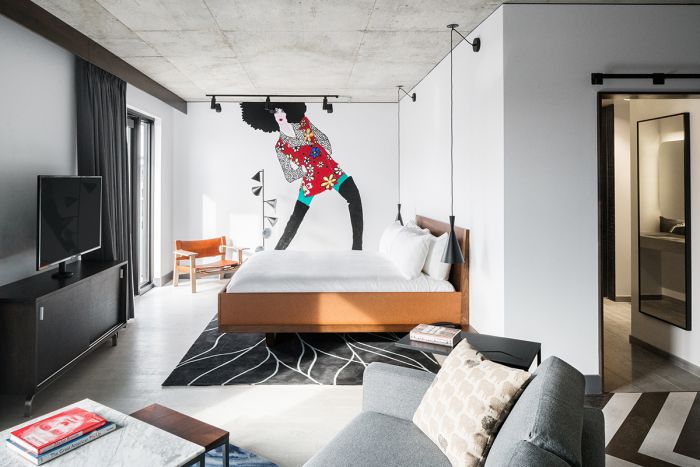 Imagined within the historic block that once housed Denver's Windsor Dairy, the city is a far cry from a "cow town" now with boutique hotels, fine dining, and luxury retail around every corner. The Alley is a closed-off pedestrian alley that backs to both the hotel and restaurant/retail spaces between 18th and 19th and Blake and Wazee.