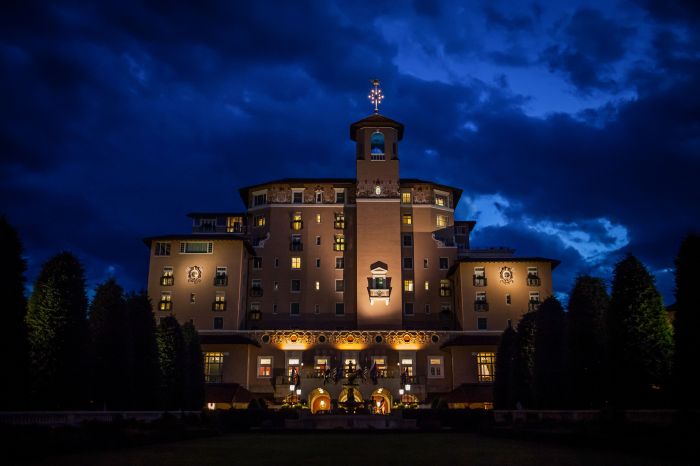 Photo Credit: The Broadmoor
Just 15 minutes from Colorado Springs Airport, one of the most convenient gateways to the Rocky Mountains was established back in 1918 when real estate and gold mining baron Spencer Penrose opened The Broadmoor hotel to much fanfare. The location accommodated Penrose's dual goals of offering an otherworldly oasis in the Wild West and providing a launching point for more rugged leisurely pursuits like speeding up hairpin turns on a dirt track to Pike's Peak in his Pierce ArrowYellow Devil race car.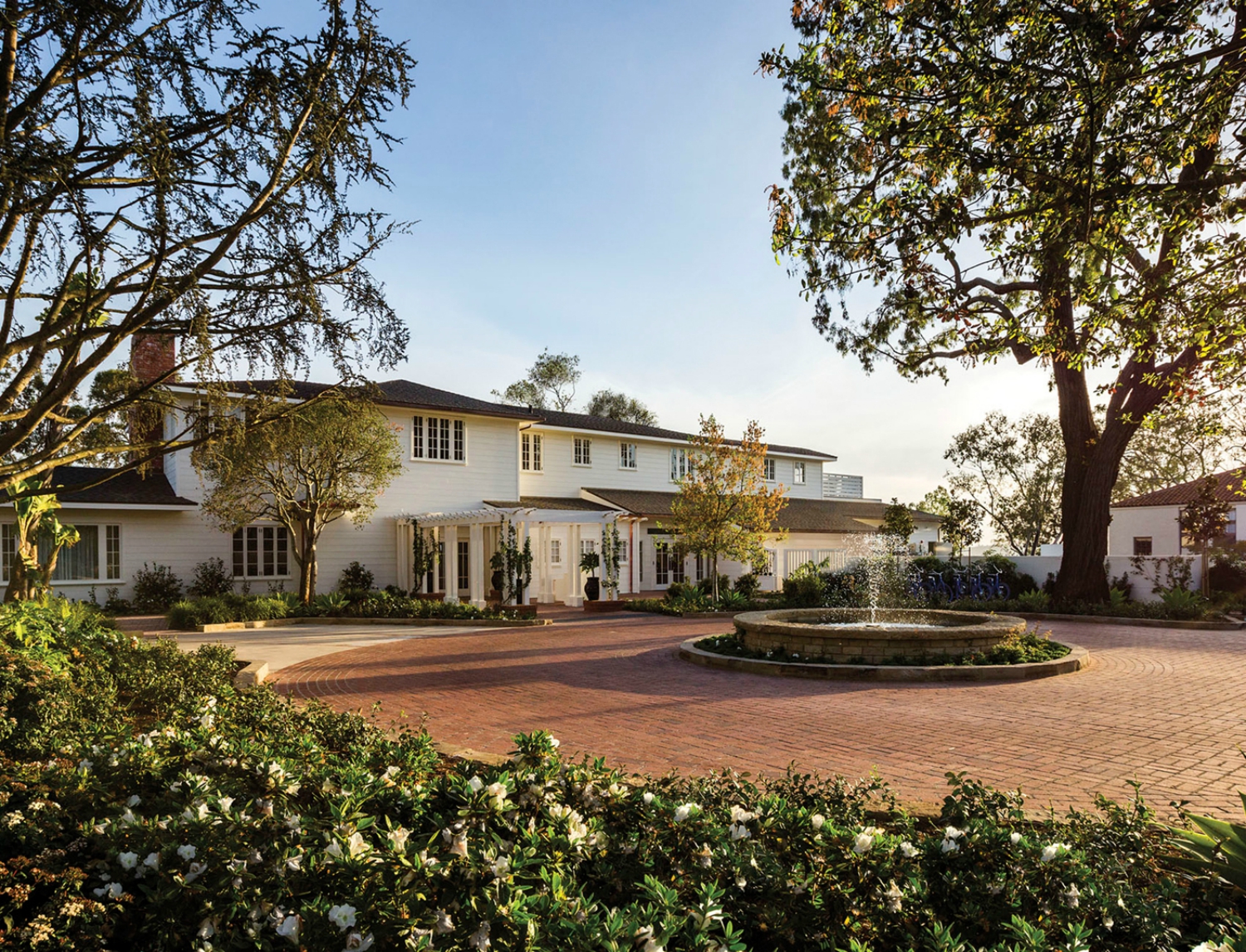 Photo Credit: The Broadmoor
Penrose tapped his vast fortune, much of it made in nearby Cripple Creek, to build The Broadmoor from the ground up. No expense was spared with the main building designed by NYC Grand Central Station architect Warren and Wetmore, while the grounds were laid out by none other than Frederick Law Olmsted. Processed gold ore tailings were added to exterior cement inlays reflecting the sun's golden hue. Man-made Cheyenne Lake, an enduring feature on the property to this day, was used for swimming, fishing, ice skating and even water skiing, but is now a serene focal point ringed by a walking path tying together the main buildings on the Broadmoor's 5,000-acre campus.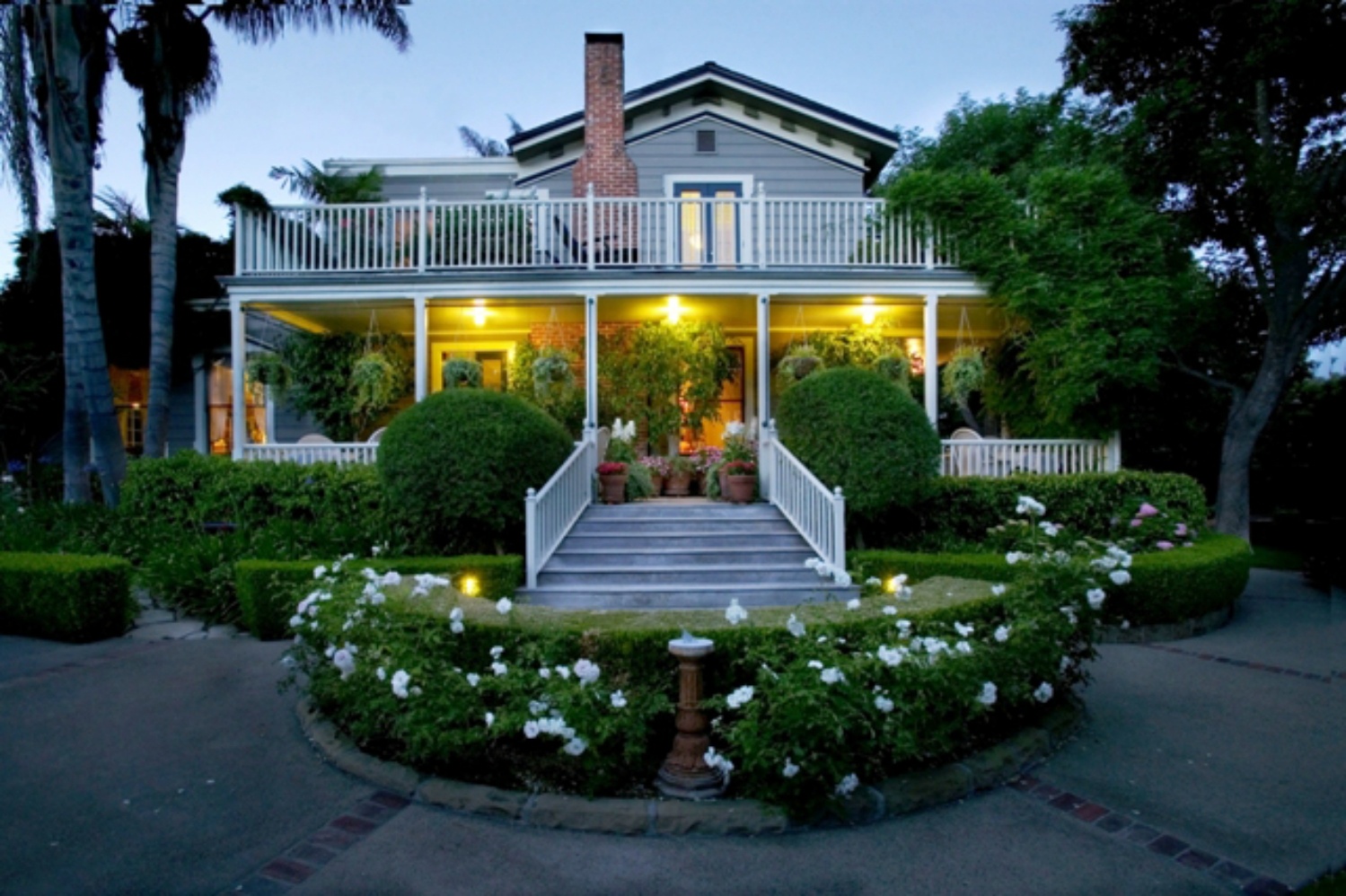 Photo Credit: The Broadmoor
With 10 on-site restaurants, staying at The Broadmoor means you can dine at a different place each evening for over a week without leaving the property. Recently promoted Executive Chef David Patterson keeps nearly 20 kitchens powered by chef-led teams totaling more than 200 staff running smoothly in the pursuit of unrestrained creativity and quality.
Photo Credit: The Broadmoor
Only the 6th executive chef at the resort since 1918, and likely the youngest at age 40, Patterson draws from a stunningly broad range of prior experiences including stints at upscale Philadelphia fish and seafood eatery Striped Bass, Cincinatti's fabled Maisonette, and a Passport Resorts property in Hawaii where he hosted A Taste of Maui at James Beard House in 2006. Then it was onward with Alain Ducasse for six years, climbing through the ranks to executive sous chef at Ducasse's flagship Adour NYC before joining The Broadmoor in 2012.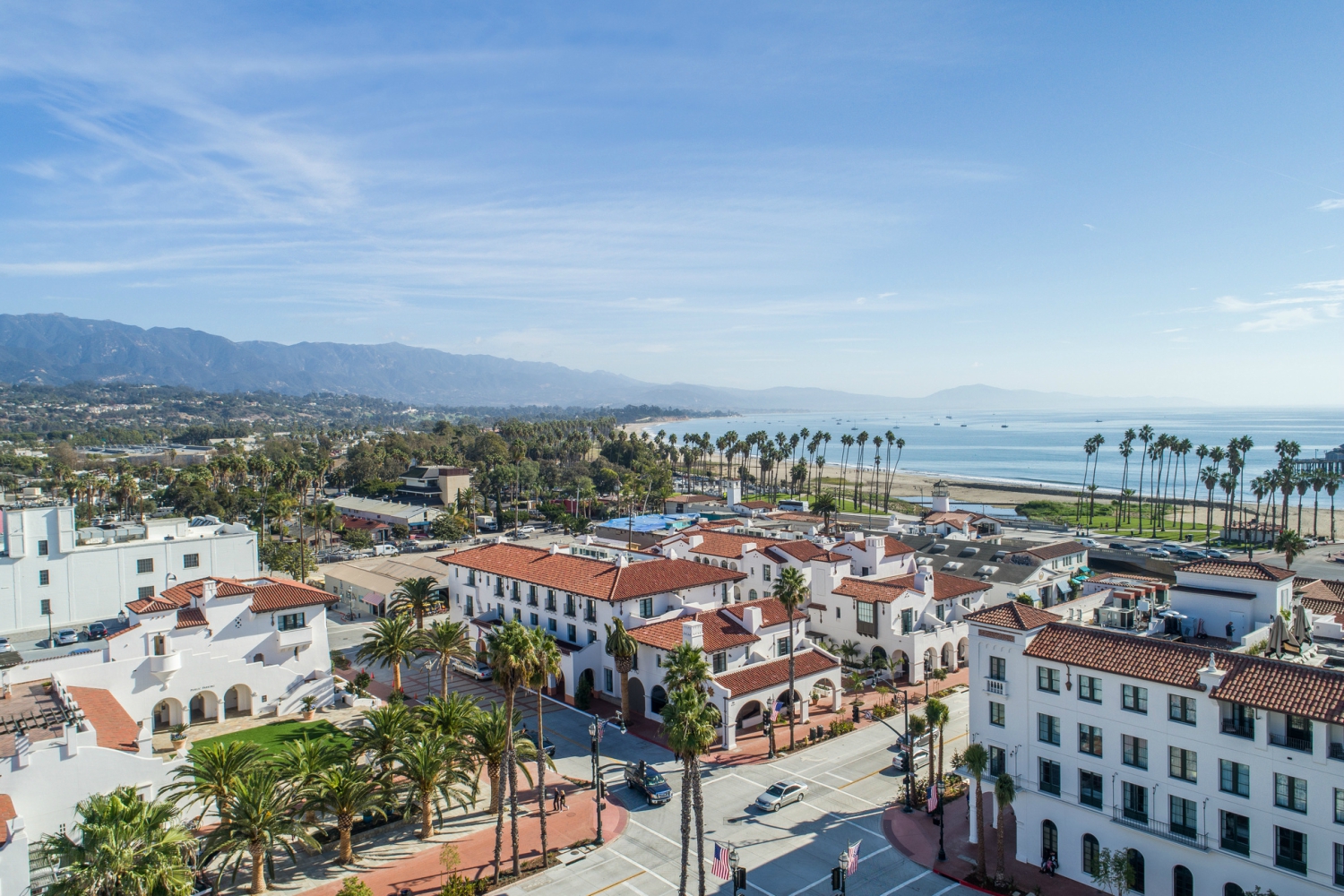 Photo Credit: Steve Mirsky
Patterson is quick to point out that The Broadmoor actively counters the ever-present temptations befalling so many other hotels to improve efficiencies and take shortcuts. All dishes are made from scratch for each restaurant's menu right down to banquet services, cocktail parties and the smallest buffet. "While other hotels surreptitiously arrange Sysco deliveries, we raise Wagyu beef on our own ranch, build salads entirely harvested from our greenhouse gardens, mill our own flour, and harvest honey from our own hives," Patterson says.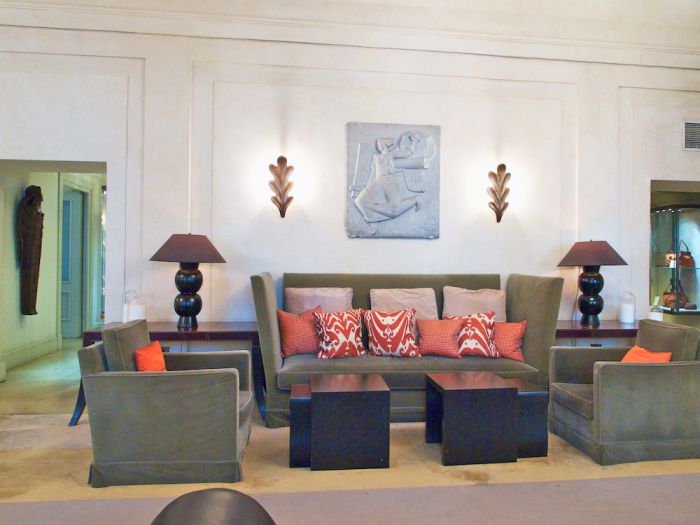 Photo Credit: Steve Mirsky
For all you chocoholics out there, take note that Executive Pastry Chef Adam Thomas and his team make all confections and chocolate-based desserts from scratch and will soon be getting a brand new kitchen. They are also currently working with Valrhona on developing their very own signature couverture, the base ingredient from which all on-site chocolates will be made.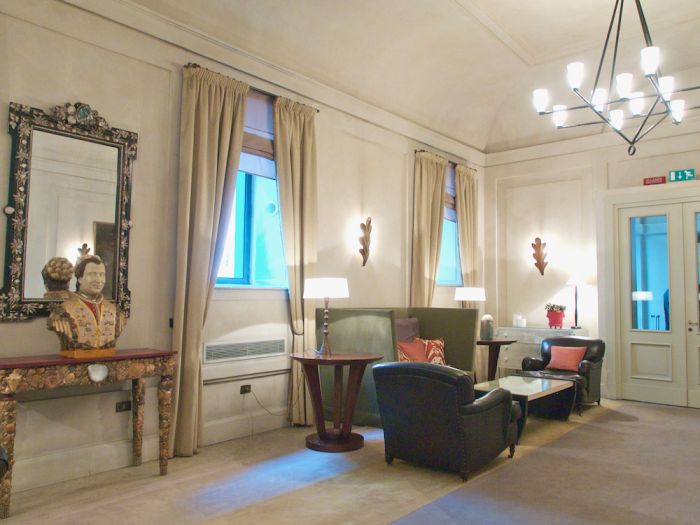 Photo Credit: The Broadmoor
Can't-miss Broadmoor dining can be found at Restaurant 1858. Situated on the banks of Seven Falls, just several minutes off property, Restaurant 1858 takes its name and inspiration from the Gold Rush along with its attendant Pikes Peak or Bust motto serving authentic Colorado cuisine in a rustic setting of hand-hewn stone and reclaimed wood with custom mining lantern light fixtures and an outdoor patio overlooking the water. Game dishes like Wild Boar Green Chili and Colorado Rocky Mountain Trout cooked and served in a cast iron skillet reflect the prospectors' culinary influences just as much as the surrounding terrain.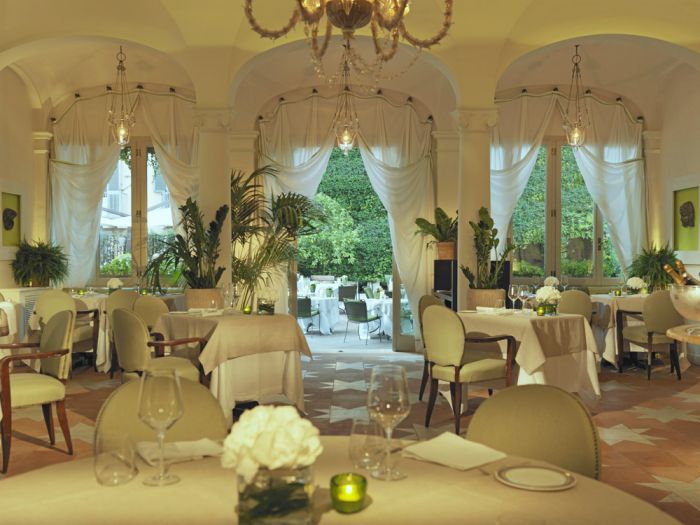 Photo Credit: The Broadmoor
At Natural Epicurean, healthy, organic dishes showcase fresh, local and sustainable ingredients from their own garden and partnerships with numerous Colorado growers and ranchers. Colorful fresh salads, pressed-to-order juices and an array of light bites are accompanied with a bountiful selection of biodynamic wines, spirits and locally-crafted beers. The restaurant's interior further advances their commitment to sustainability with a living wall of salad greens and herbs, tables made from re-purposed wood and glassware made from recycled wine bottles. Placemats are from recycled butcher paper, and even the china is recycled stoneware. Several days each month, a pop-up, Asian-inspired eatery takes over the space offering authentic steamed buns, handmade ramen and kimchi.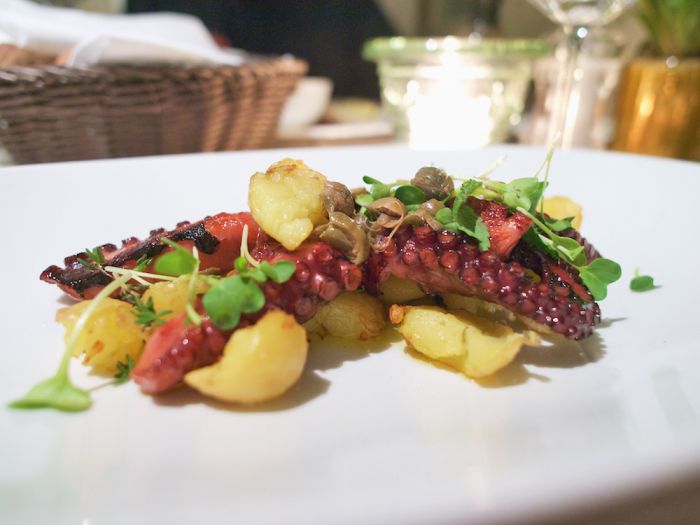 Photo Credit: The Broadmoor
The Golden Bee is an authentic 19th-century British pub that was actually transported to The Broadmoor panel by panel directly from the U.K. While fish & chips as well as mainstay shepherd's and chicken pot pie remain their signature dishes, a new menu embraces down home favorites like Nashville Hot Chicken Wings, Colorado Cheese Board, and Beer Steamed Mussels.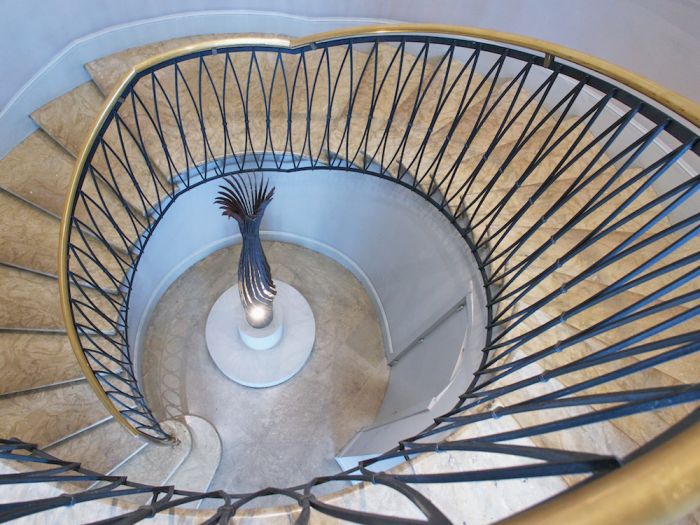 Photo Credit: The Broadmoor
La Taverne offers a broad selection of fresh, sustainably-sourced shellfish along with hand-cut, prime, 30-day aged Creekstone Farms steaks made from cattle fed a 100 percent vegetarian, hormone and antibiotic free diet. Chops and prime rib take center stage here.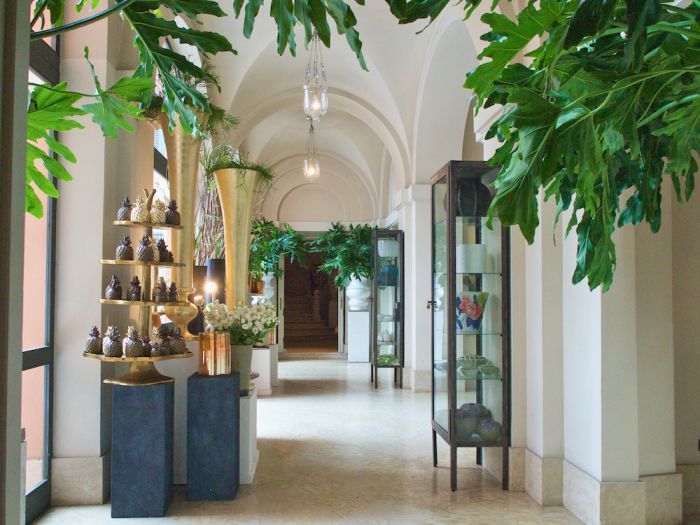 Photo Credit: The Broadmoor
The Front Room features live music on the weekends while the airy Le Jardin room brings in the outdoors, allowing guests to dine among lush plantings and a stunning 16-foot chandelier. Bred for high quality and intense marbling, their Wagyu beef is exclusively raised at nearby Eagles Nest Ranch. Cuts vary each day from the herd's 98 percent, full-blooded heritage breeding program.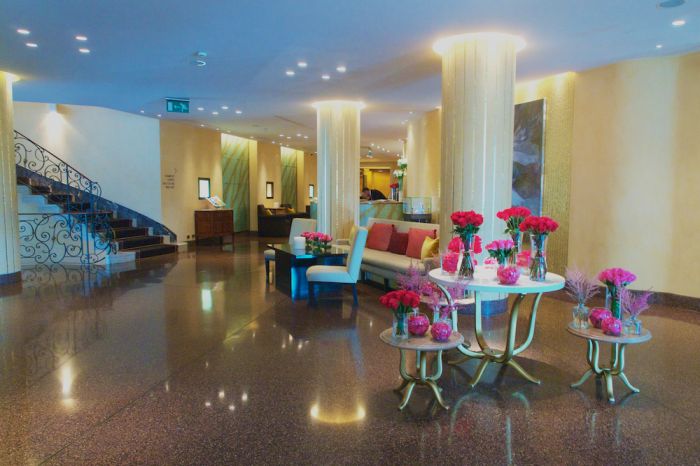 Photo Credit: The Broadmoor
Summit was named one of America's 10 Best Hotel Restaurants by Frommer's, recently honored in the Robb Report as Best of the Best, and awarded Esquire's Best New Restaurants and Best New Restaurant Design. Summit's most recognizable feature, a prominently displayed glass-enclosed wine turret storing over 500 bottles, overlooks a sleek, ultramodern dining room built with metal, wood and leather designed by Adam D. Tihany and inspired by the grandeur of Pikes Peak. Chef de Cuisine Luis Young, building on prior expertise at Napa's French Laundry, is the creative force behind contemporary bistro dishes rooted in tradition like Gnocchi Parisienne, Iberico de Bellota, and Herb Roasted Chicken.
Photo Credit: The Broadmoor
With an interior of exposed wood beams, terra cotta tile, custom walnut millwork, and leather banquettes centered around an indoor/outdoor fireplace overlooking Cheyenne Lake, Ristorante del Lago mirrors key characteristics of the luxurious villas situated on the shores of Northern Italy's Lake Como. Authentic regional Italian dishes including Octopus Alla Lucia and Bistecca Con Salsa Delle Herbe perfectly match the ambiance.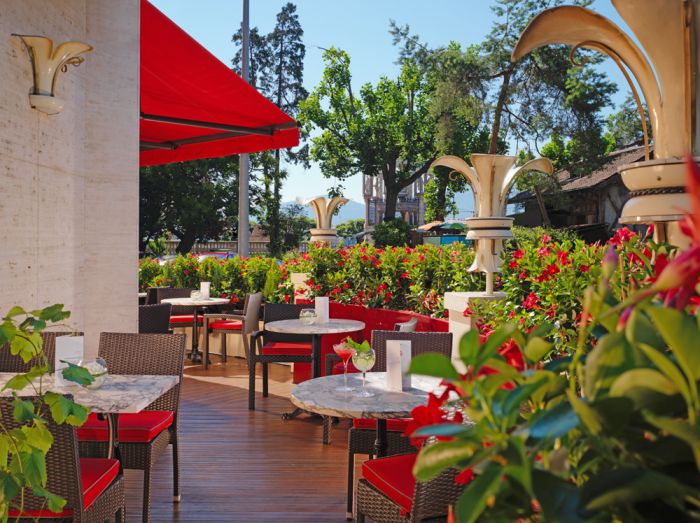 Photo Credit: Steve Mirsky
Cooked at 700 degrees in ovens fired with seasoned cherry, apple and maple hardwoods, Ristorante del Lago's fragrant wood-fired, Neopolitan-style pizzas are made with D.O.P. Certified San Marzano tomatoes and extra virgin olive oil sourced from Castello di Ama. Pasta is made fresh daily, cooked meats are cut to order off the rotisserie, and cured meats are sliced on the restaurant's very own hand-operated prosciutto di parma slicer. Floor-to-ceiling shelves in their aging room are stocked with salumi and formaggio, sourced directly from Italian, family-run producers like Pio Tosini, who have been making Prosciutto di Parma in Langhirano since 1905, and Parmigiano Reggiano Valserena, from the Serra family farm in Emilia Romagna. House made tiramisu, cannoli and gelato are logical conclusions to your visit here.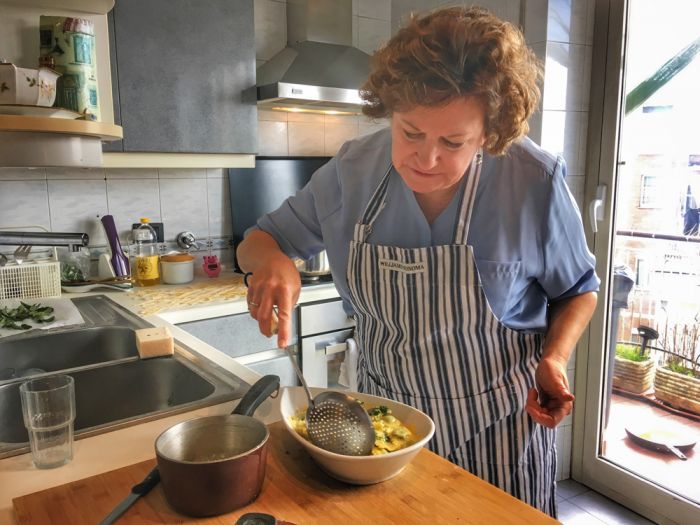 Photo Credit: The Broadmoor
Occupying the top floor of Broadmoor South, Penrose Room is the pinnacle of dining at The Broadmoor as well as all of Colorado, with a dining area and lounge that fittingly overlooks mountains on all sides and a wooden dance floor at the center. Live entertainment with longtime vocalist Lila Mori is featured most weekday evenings.
Colorado's only Forbes Five-Star, AAA Five-Diamond restaurant offers artfully prepared dishes like Select Osetra Caviar Tartlette, Charred Yellowtail Tartare and Juniper Crusted Saddle of Venison served with aplomb by an impeccably-dressed and coordinated wait staff who bring out the main course in unison atop covered silver plates, while expert sommeliers navigate you through an extensive wine list. Also a recent alumnus of The French Laundry, Chef de Cuisine Maxwell Robbins deftly oversees the entire impeccably executed experience.