Photos Credit: Mark Langridge via The Spread Eagle
Old English Charm: Inside The Spread Eagle Hotel & Spa, West Sussex
Deep in the West Sussex South Downs is the pretty market town of Midhurst, which is home to one of England's oldest coaching inns. Dating back to 1430, The Spread Eagle is a country escape that's as charming as it is historic; think oak panelled rooms, roaring open fires, exposed beams and a conversely modern spa. This is a hotel that's genuinely fit for royalty—Queen Elizabeth I stayed here in 1591—but how does The Spread Eagle measure up over 400 years later?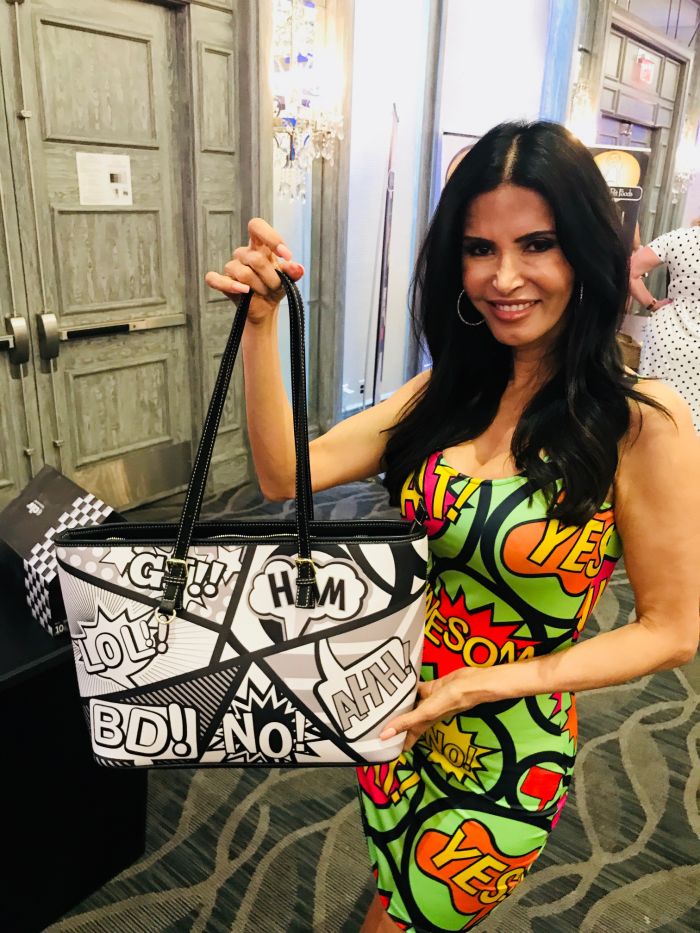 Style & Character
Nearly 600 years old, The Spread Eagle is a period property at its absolute finest. From the old oak beams and traditional lattice windows, to the low doorways and inglenook fireplaces, history permeates nearly every inch of the hotel. The uneven wooden floors creak as you tread, eyes follow you from the old paintings on the wall and there's a room entirely walled in Jacobean panelling with a secret passage once used by smugglers.
The Spread Eagle is the type of property you need to walk through very slowly in order to appreciate its antique charm; keep an eye out for the suits of armor on display and the old cuckoo and grandfather clocks. The history of the hotel is fascinating, so be sure to ask the staff for some stories—aside from Queen Elizabeth I, King Edward VII, HG Wells and Guy Fawkes all stayed here, and like any old property worth its salt, there have even been whispers of ghostly presences over the years.
The historical aspects are nicely complemented by a modern conservatory that's flooded by light, the ideal spot to enjoy lunch or an afternoon tea. The contemporary feel follows through in the state-of-the-art spa.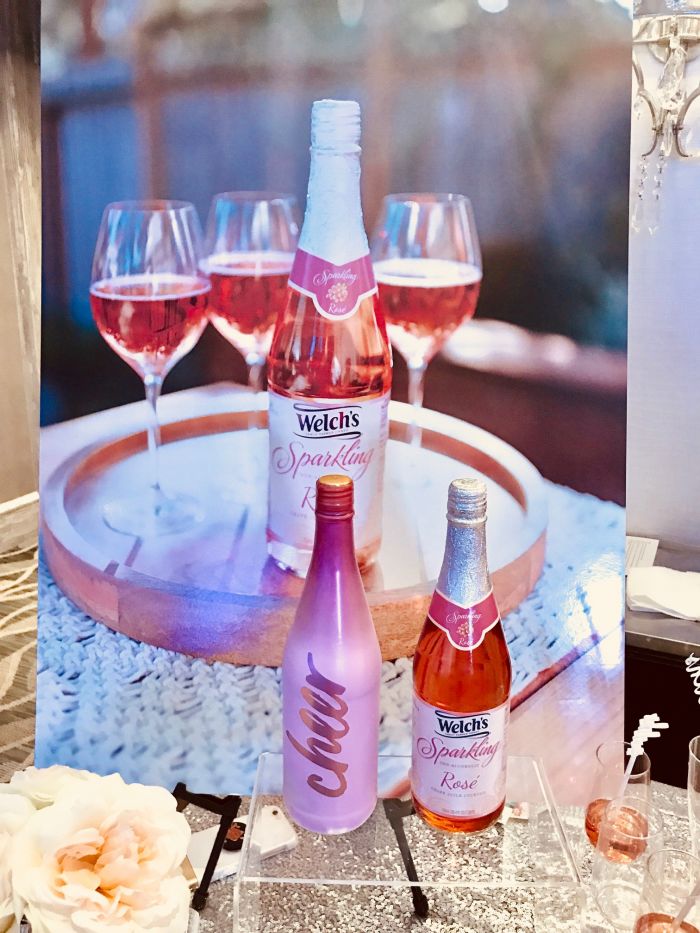 Rooms
There are 39 bedrooms in the hotel, some located in the oldest part of the building, others in the more modern extensions. While all the rooms are decorated in a traditional style, with wooden floors and pretty prints, they have bright and shining modern bathrooms with a selection of Temple Spa toiletries.
If it's available, ask for the Queen's Suite. This is the room where Elizabeth I stayed in 1591, and she's said to have watched a performance in the town square from her window. With a magnificent carved four-poster bed, antique furniture and thick embroidered curtains, entering the Queen's Suite is like stepping back in time. Well, almost, as the room has all the mod-cons you need, including a TV with Freeview, plenty of plug points, tea and coffee making facilities and fluffy dressing gowns.
The most unique feature of the suite is the wig closet, which dates back to 1430. This small, en-suite room is said to be the only wig closet still in existence in a hotel, and would have been where Elizabeth I hung her iconic red hairpiece at night.
Food & Drink
The cosy restaurant serves delicious and traditional English food created by Head Chef Richard Cave Toye and Executive Head Chef Martin Hadden, and with its inglenook fireplace and antique ambiance, is a lovely setting to dine in. Popular starters include: whole grilled scallops with croutons, creamed leeks and bacon; wild mushrooms on toast with vegetable crisps, fresh herbs and truffle oil; and cured salmon marinated with beetroot, with radish salad and horseradish cream.
Mains include: seared fillet of monkfish with fresh pasta, mussels and saffron sauce; roast South Downs' pheasant breast with squash, chestnuts, sage and chips; and for vegetarians, twice-baked Sussex cheddar soufflé on double cream and spring onions, or the warm, curry-spiced, roasted winter vegetable salad with hummus, coriander and leaves. Be sure to leave room for dessert—best of all is the rich chocolate mousse with raspberries and white chocolate sauce, and the pear crumble tart with clotted cream and butterscotch sauce.
After dinner you can head into the beautiful lounge bar for a glass of wine or a nightcap, but gin lovers will be in their element at the Gin Bar. With more than 80 different gins and 12 different tonics on offer, you can create your own bespoke gin journey: choose from favourites including Blackdown Gin, Monkey 47, Brighton Gin and Warner Edwards, and finish off your drink from a menu of fresh garnishes, many home-grown in the hotel garden.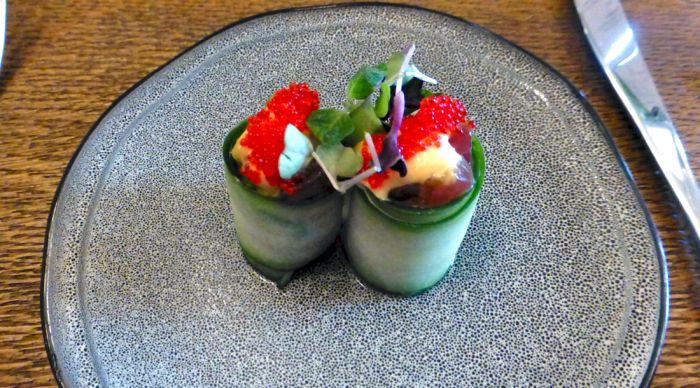 Service & Facilities
The Spread Eagle Spa is the main drawer, and the light interior design, textures and tones give the space a contemporary feel that's markedly different from the old building. The Scandinavian-style vaulted ceiling above the swimming pool is striking, and the soft lighting provides a gentle, warm atmosphere. There's a sauna and steam room by the pool, but the indulgent treatments are where the spa really excels.
Try the South Downs Soother, a 90-minute, top-to-toe treatment to enhance relaxation. The ritual begins with a bubbly foot bath while you undergo your consultation, then you're treated to a detoxifying body brush before being cocooned in a nourishing Glorious Mud body wrap. A facial is next (using a Temple Spa anti-ageing mask), and this is followed by a relaxing décolleté, shoulder and neck massage, and finally a reflex zone massage. The treatment concludes with a glass of sparkling wine before you're lead to the spa's new relaxation room, The Nest.
Hydrotherm treatments are also available: this revolutionary system uses heated floatation beds to massage the body while guests lie on their back; heat from the water soothes and relaxes the muscles while the cushioning gives the body perfect spinal alignment. The staff are warm, friendly and eager to help however they can, whether it's informing you of the prettiest walks in the area or pointing out some of the hotel's nooks and crannies, you may otherwise have missed
With a fascinating history spanning back centuries, a fine-dining restaurant and a state-of-the-art spa, The Spread Eagle Hotel & Spa is the ideal English countryside retreat.