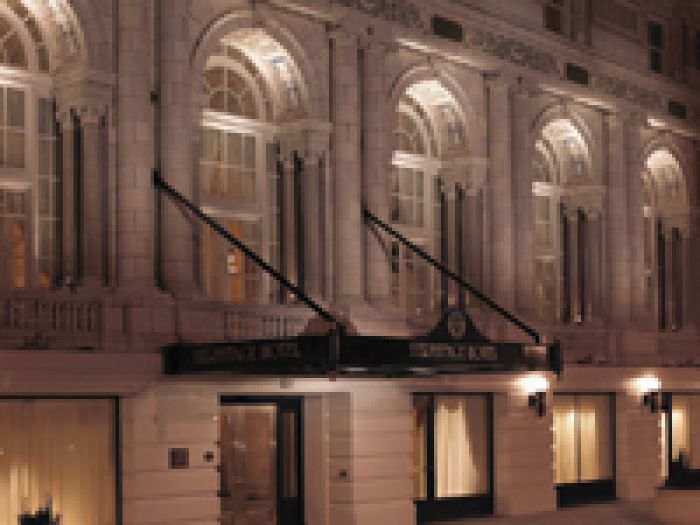 Luxury Hotels:
In a poll recently conducted by the American Automobile Association (AAA) to celebrate the Fourth of July, the Hermitage Hotel Nashville surfaced as being the most luxurious historic hotel in America. The AAA polled its staff of 65 hotel inspectors to cite the top 10 historic hotels nationwide. The Hermitage is the sole Five Diamond Rated hotel on the top 10 list. The 122-room luxury-boutique hotel has held AAA's highest rating for six consecutive years.
Book your stay at the Hermitage Hotel Nashville >>
The Hermitage Hotel is named after the residence of the seventh president of the nation, Andrew Jackson. The hotel served for years as the state's Democratic Party headquarters. Nashville's first million-dollar hotel has been a hub for renowned socialites since opening in 1910. A hodgepodge of the world's most famous and infamous characters -- from six U.S. presidents to Al Capone to Oprah Winfrey to the Dixie Chicks, has been guests of the Hermitage over its storied history. The hotel also is a Mobil Five Star Rated hotel.
There are more than 1,300 lodgings nationwide that meet criteria to be cited as an historic hotel in AAA's TourBook ¬ģ. An historic hotel is usually more than 75 years old and encompasses an overall nature that resonates its historical relevance. Criteria utilized by AAA in qualifying an historic hotel include architecture, design, furnishings, reputation, and public records. Additionally, a hotel must be a national landmark, on the National Register of Historic Places, or in a National Register Historic District. The Hermitage Hotel is on the National Register of Historic Places.
Book your stay at the Hermitage Hotel Nashville >>
Historic hotels rounding out the AAA's top 10 selections include:
Boston Omni Parker House Hotel, Boston, Mass., AAA Three Diamond Rated
Brown Palace Hotel and Spa, Denver, Colo., AAA Four Diamond Rated
Casa Marina Resort, Key West, Fla., AAA Four Diamond Rated
The Dearborn Inn, Dearborn, Mich., AAA Four Diamond Rated
Grand Hotel, Mackinac Island, Mich., AAA Four Diamond Rated
The Settlers Inn at Bingham Park, Hawley, Pa., AAA Four Diamond Rated
Sir Francis Drake Hotel, San Francisco, Calif., AAA Three Diamond Rated
West Baden Springs Hotel, West Baden Springs, Ind., AAA Four Diamond Rated