Kellie Speed View Profile

Boston Editor
The Nines Hotel takes a 10 in Portland
May. 18th, 2010 | Comments 0 | Make a Comment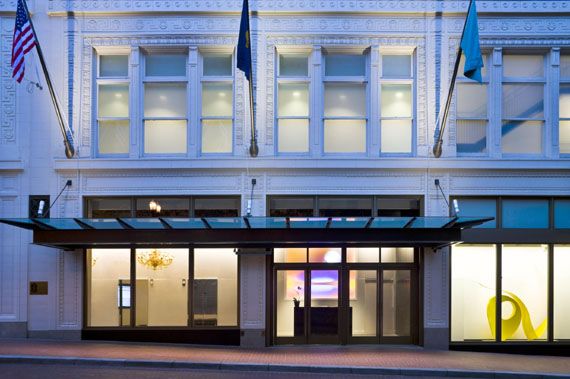 Luxe Travel
Portland has always been known as one of the country's best walking cities so finding a hotel that is centrally located here is paramount.
Located right in the middle of shopping, dining, entertainment and cultural attractions sits
The Nines Hotel
. The property is situated at the top of the Meier & Frank Building occupying the top floors of the building with a Macy's located on the first floor. You can literally walk out of your hotel room and take the elevator down to Macy's to start your day off shopping. It doesn't get any better than that!

We pulled right up to the front door and was greeted by two valet attendants who were helpful in assisting us with our luggage and showed us where to check in.

Inside, the hotel lobby is funky, eclectic and modern with classic touches. The Nines exhibits its own contemporary art collection of over 400 paintings from local artists throughout the hotel. There are 331 guest rooms at this pet-friendly hotel, including 13 suites, which are stylishly decorated with all of the modern amenities you would expect from a luxury property, including complimentary high speed Internet access. Each room is decorated with rich colors, espresso brown and turquoise offer a soothing atmosphere. The club level rooms offer exclusive access to the Club Lounge, which serves drinks and snacks.

The restaurant, Urban Farmer, is located on the lobby level and offers meats and produce from local farms and ranches. However, don't miss the Asian rooftop bar, Departure, for a great view of the city at Portland's highest rooftop restaurant and bar.

The Nines is located just 12 miles from the Portland International Airport and is next to Pioneer Square in the central business district.

The Nines 525 S.W. Morrison Street Portland, OR 97204 (877) 229-9995 www.thenines.com See all Luxury Hotels in North America
Featured Luxury Hotels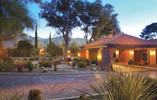 Tucson, United States
Canyon Ranch in Tucson
Enjoy endless healthy pleasures at Canyon Ranch in Tucson, the world's premier...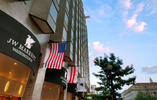 Washington, United States
JW Marriott Washington, DC
The JW Marriott Washington, DC is a luxury downtown Washington, DC hotel...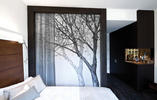 New York, United States
The James New York
The James New York brings luxury liberated from tradition to Soho. Located on...

Vieques, Puerto Rico
W Retreat and Spa Vieques Island
Surrender to your senses with W Retreat & Spa, Vieques Island, where the...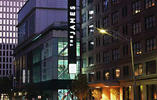 Chicago, United States
The James Chicago
Luxury Liberated at The James Chicago This unique hotel has all the...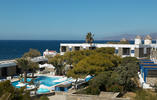 Mykonos, Greece
Mykonos Theoxenia Hotel
Mykonos Theoxenia hotel promises to make your stay a memorable, unique journey...