Kellie Speed View Profile

Boston Editor
Green Hotels: Maine's Inn by the Sea
Posted: Jun. 17th, 2010 | Comments 0 | Make a Comment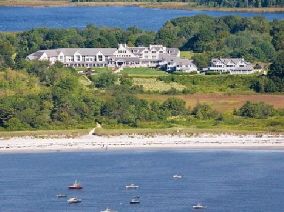 Luxury Hotels:
If you haven't been to the amazing Inn by the Sea in Cape Elizabeth, Maine yet, you are in for a real treat. Surrounded by the beauty of Maine's pristine coast, located on an unspoiled sandy beach, and adjacent to a wildlife sanctuary, Inn by the Sea has long been dedicated to protecting and preserving its natural environment.
Twenty-two years ago, Inn by the Sea was built as an intimate coastal inn, replacing the former Crescent Beach Inn. Today, the first
hotel
in New England to have dual flush toilets is nationally recognized for its eco-friendly and pet-friendly practices. Last year, the Inn received a complete multi-million dollar renovation, further enhancing its "green initiatives" with air to air heat exchangers added. Whether it is the solar heating and salt/chlorine system for the pool, recycled rubber floors in the cardio room, recycled sheetrock and metal studs in spa or recycling bins in rooms and function spaces, the property remains committed to providing a healthier environment. When staying here, be sure to participate in the sheet and towel programs (reuse to conserve water) and you can even take home unused soaps.
Recognized as a leader in the greening of the hospitality movement, the Inn is a designated Wildlife Habitat, one of the first hotels certified by Maine's Department of Environmental Protection as a "Green Lodging," and proud recipient of a Legislative Sentiment as An Environmental Leader.



The property was the first and only hotel in Maine to heat with biofuel and to be carbon neutral. Inn by the Sea seems to take eco-friendliness a step beyond its commitment to sustainable business practices by engaging guests with whimsical and educational classes to pass on the eco-friendly message. Weekly seminars and garden tours are offered on the Inn's five acres of indigenous seaside gardens, teaching guests how to plant for wildlife, while children in bug costumes learn about their eco systems from a bug's view point in the summer "Bug's Life" series. The Inn helps environmentally-conscious couples plan unique White weddings in green and, for the corporate traveler, responsible green meetings.

See all Luxury Hotels in North America
Related Topics : Travel, Hotel Reviews, Maine, Luxury Travel
LET'S CONNECT LUXURY NEWS & MORE






Featured Luxury Hotels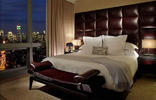 New York, United States
Trump Soho New York
Introducing a new definition of hotel design to SoHo, the neighborhood's only...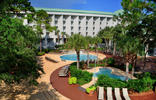 Hilton Head, United States
The Westin Hilton Head Island Resort & Spa
Nestled amid lush landscaping along a pristine stretch of white-sand beach, The...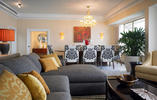 Kauai, United States
The St. Regis Princeville Resort
The St. Regis Princeville Resort marks the legendary brand's first resort in...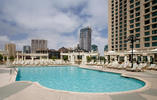 San Diego, United States
Manchester Grand Hyatt San Diego
See the best of San Diego, California up close with a stay at Manchester...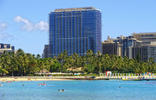 Waikiki, United States
Trump International Hotel Waikiki Beach WalkŪ
Trump International Hotel Waikiki Beach WalkŪ, one of the first ultra-luxury...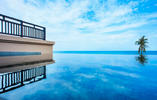 Koh Samui, Thailand
Vana Belle, Koh Samui
Tucked away in a secluded cove near the world famous white sands of Chaweng...