Katherine Bond View Profile

Freelance Writer
Hotel Review: The Fairmont San Francisco
Jul. 19th, 2010 | Comments 1 | Make a Comment
Hotel Reviews:
The Fairmont San Francisco
has long been the epicenter of San Francisco's most discerning events: 600 pounds of turtle, 13,000 oysters, and $5,000 worth of California and French wines were served just for the opening, in 1907. Today, Nob Hill's grandest hotel, The Fairmont San Francisco, continues to gaze over the San Francisco bay while guests relish the majestic spirit and accommodations of the hotel, if not its facilities for events and weddings. During my stay, I counted three brides frolicking around the hotel, several families sipping tea in the three dome Laurel Court, and a number of birthday groups celebrating at the throw back tiki inspired restaurant, the Tonga Room. Who knew splendor blended so well with fun.


Despite its history of grandeur, the Fairmont San Francisco continues to lure the next generation of fans to its historic quarters with modern touches and carefree offerings. I liked the addition of Club One, a sleek, organic and comprehensive gym located within the hotel. Consistent with Club One, the Fairmont San Francisco (along with the entire family of Fairmonts), maintains an aggressive Green Partnership program that focuses on energy and water usage. The Fairmont goes as far as offering a "Eco is the new chic" package, a bundled experience that allows guests to drive around town in the new 2010 Lexus Hybrid luxury sedan while knowing 1 percent of their stay's price will be donated to the World Heritage Alliance's charitable foundation, "Friends of the World Heritage."

For more animal inclined guests, I'd select the Fairmont San Francisco's pooch package that includes delectable doggie biscuits and a silver dog tag. Or, art lovers can spring for the Van Gogh Musee d'Orsay package-an offering that gives VIP access to the Musée d'Orsay's permanent collection of Impressionist and Post Impressionist works.



Although I found it hard to dash away from the hotel, especially with a mega marble fitted bathroom and rolling views of city all within my impeccable suite, I couldn't resist hopping a cable car a block from the Fairmont, which clicked down to Ghirardelli Square and back up to Chinatown.
Featured Luxury Hotels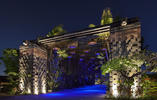 Bali, Indonesia
The St. Regis Bali Resort
Bask in luxury on the soft, sandy beach of Nusa Dua, the Garden of Bali, where...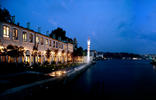 Istanbul, Turkey
Sumahan on the Water
Sumahan is a Hotel on the Water Sumahan sits on the very edge of the...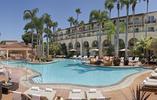 Dana Point, United States
The Ritz-Carlton, Laguna Niguel
The Ritz-Carlton, Laguna Niguel premiered as the first luxury beach resort...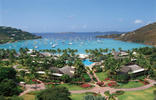 St. John, U.S. Virgin Islands
The Westin St. John Resort and Villas
Pure relaxation awaits you at The Westin St. John Resort & Villas, a refreshing...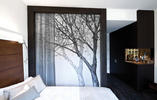 New York, United States
The James New York
The James New York brings luxury liberated from tradition to Soho. Located on...

Madrid, Spain
The Westin Palace Madrid
Commissioned by King Alfonso XIII in 1912, the newly restored Westin Palace...