Ruth Mitchell View Profile

CEO | BuyOutsideTheBox.com
Hotel Review: Ahwahnee Hotel in Yosemite Valley
Posted: Jun. 8th, 2010 | Comments 0 | Make a Comment
Hotel Reviews:
If ever a place might harbor the mythical unicorn, it would be Yosemite Valley with its stunning vistas, waterfalls and sheer rock formations, purveying a feeling that you have found the lost planet. The magical ambiance of this National Park is perfect for building your own romantic fairy tale, and the historic Ahwahnee Hotel beckons with its classically elegant ambiance.
Whether you are looking for a fantastic getaway vacation or planning a wedding to be remembered, the Ahwahnee will make a memorable addition to your plans. It was the first director of the National Park Service, Stephen T. Mather, who in 1925, began the process of bringing a first class hotel to Yosemite. Gilbert Stanley Underwood of
Los Angeles
, who had previously designed the lodges at Zion and Bryce Canyon national parks was chosen. To reduce the hotel's vulnerability to fire, the structure is designed using steel, granite, and concrete, while the exterior is stained to look like redwood. Today, the main building is 150,000 square-feet and contains 99 rooms, seven of which are suites. On the grounds east of The Ahwahnee are eight bungalows containing an additional 24 rooms. All building materials were trucked in to protect the natural environment of the park.


The Ahwahnee which means "land of the gaping mouth," was the name the first residents gave to Yosemite Valley. These first people, in turn, called themselves the Ahwaneechee (the people of Ahwahnee. As the hotel exterior took shape, Drs. Phyllis Ackerman and Arthur Pope were hired as the hotel's interior decorators. They were a husband-and-wife team nationally known as art historians and experts. This heritage is still evident in the hotel's massive lobby that features museum quality collections of baskets, and other authentic Native American artifacts. The hotel's original rugs now hang on the walls.

Over the years, The Ahwahnee Dining Room has played host to presidents, royalty and celebrities. The huge room that seats as many as 355, conveys a feeling of elegance and refinement while maintaining a comfortable, natural atmosphere. The logs of stripped and polished sugar pine, which support the 34-foot-high beamed ceilings, reinforce the rustic ambiance that is reflective of The Ahwahnee's mountain surroundings. Wrought iron candelabras suspended from the sugar pine timbers, together with iron candelabras on the tables, and the Hotel's motif china featuring a figure known as "the three-legged Indian," designed exclusively for the AAA four-diamond hotel make the magic complete.

Under the culinary leadership of Executive Chef Percy Whatley, The Ahwahnee Dining Room offers traditional American cuisine for breakfast, lunch and dinner daily. An array of excellent California and international wines are also featured on the menu.


The Ahwahnee Sunday Brunch features a buffet menu that combines traditional breakfast favorites with sumptuous gourmet fare, served up in The Ahwahnee's signature style. Nine buffet stations are designed to appeal to a wide variety of taste and food preferences.

In July 2002, The Ahwahnee celebrated its Diamond Anniversary, and despite many changes, somethings remain the same as opening day. The original big oak tables, secretaries, and wrought iron chandeliers are still found in the Great Lounge.

So what are the many activities you hope to enjoy when you visit Yosemite. There are almost too many, but here goes. With 840 miles of hiking trails, the possibilities are nearly endless for hiking or backpacking in Yosemite. Whether taking advantage of the extensive guided hiking services offered by the Yosemite Mountaineering School or striking out on your own, hikers should be certain to have an understanding of wilderness travel techniques and regulations. For current trail conditions, check with the Valley Visitor Center in Yosemite Village, or call the Wilderness Center at 209-372-0740. For Yosemite Mountaineering School services, call 209-372-8344.

Bicycling is a great activity for combining sightseeing and moderate exercise. Standard bicycles are rented at both Yosemite Lodge at the Falls and Curry Village. For more information, call 209-372-8319.

The Yosemite Stables offer the opportunity to see Yosemite's beauty in a unique way. No riding experience is required for any of the regularly scheduled, two-hour guided rides originating from Yosemite Valley, Wawona or Tuolumne Meadows. There are also half-day and all-day rides by surefooted mules, departing twice daily to special scenic vistas.Call the Valley Stables at 209-372-8348 for reservations.

Guided tours can be the best way to see and learn about Yosemite's grand sights. Five tours are offered, featuring professional guides and park rangers who recount the fascinating history of the Park. The two-hour Valley Tour, conducted on an open-air tram (weather permitting), stops frequently at picturesque locations. The four-hour Glacier Point Tour travels to a breathtaking panorama view of Yosemite and the Sierras beyond. The one-hour Big Trees Tram Tour features a ride through the famous Mariposa Grove of Giant Sequoias. And the Grand Tour combines the Valley, Big Trees and Glacier Point Tours for a full-day outing. Moonlight tours that mirror the Valley Tour route are also offered. For pricing and reservations, call the Tour & Activity Desk at 209-372-1240.


Yosemite is considered one of the world's premiere rock climbing destinations with a rock climbing school to match this reputation. The Yosemite Mountaineering School provides expert instruction for beginner, intermediate, and advanced rock climbers. No personal equipment is necessary to learn how to "Go Climb a Rock." They have it all, including the new, women's-only instructional course for beginner or intermediate climbers, "Girls on Granite." Call 209-372-8344 to make a reservation or for more information.

Rafting on the Merced River can be one of the most refreshing ways to see Yosemite Valley's spectacular scenery. It's an easy, half-day adventure for young and old alike. For more information, call the Raft Rental Stand at 209-372-8341.

Less expected is the free informal art instruction in various mediums is available through the Yosemite Art Center, located in Yosemite Village. Supplies are available for purchase at the Center, and advanced registration is advised by calling 209-372-1442.

Then there is golf, go figure. Most golfers must learn to negotiate common golf hazards, like sand traps and trees, at Yosemite's Wawona Golf Course, but the challenges here are planning your shot around a mule deer crossing the fairway, stopping a fox from stealing your ball or concentrating on a putt with the attentive eyes of a squirrel watching. The Wawona is a nine-hole, par-35 golf course. The course alternates between meadows and fairways, carved from the surrounding Ponderosa pine and Incense cedar forest, fronting the south fork of the Merced River near the Mariposa Grove of Giant Sequoias. The Wawona Golf Course is located 30 miles south of Yosemite Valley on Hwy. 41, and is open daily from mid-April through October, conditions permitting. For more information and tee time reservations, call the Wawona Golf Shop at 209-375-6572.

Unlike some National Parks, Yosemite seems to have it all; spectacular outdoor activities, fine dining in a spectacular setting, and even golf and art instruction. Oh, and within the first 15 minutes of visiting there, we got to see bears. How cool is that?

By Ruth Mitchell
JustLuxe Contributor
BuyOutsideTheBox.com See all Luxury Hotels in North America

Photo Credit: Kenny Karst

Photo Credit: Kenny Karst

Photo Credit: Kenny Karst

Photo Credit: Kenny Karst

Photo Credit: Kenny Karst

Photo Credit: Kenny Karst
Related Topics : Yosemite, Adventure, Luxury Travel
LET'S CONNECT LUXURY NEWS & MORE






Featured Luxury Hotels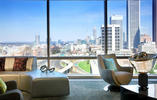 Atlanta, United States
W Atlanta - Downtown
Contemporary sophistication is all yours at this savvy southern W Atlanta...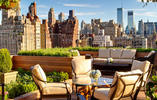 New York, United States
The Surrey
Exceptional moments at The Surrey extend well beyond your accommodations....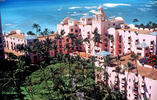 Waikiki, United States
The Royal Hawaiian, a Luxury Collection Resort
Welcome to The Royal Hawaiian, a Luxury Collection Resort, affectionately known...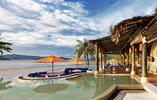 Phuket, Thailand
The Naka Island, a Luxury Collection Resort and Spa Phuket
Set on Naka Yai Island (Koh Naka Yai) in the southernmost province of Thailand,...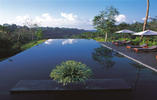 Bali, Indonesia
Alila Ubud
Alila Ubud is a tranquil and secluded hillside retreat that sits high up on...
Sedona, United States
The Sedona Rouge Hotel and Spa
The Southwest United States was once part of a vast domain of little known...