Galley Bay Hotel, Antigua: The Hotel That Isn't There
Posted: Aug. 23rd, 2010 | Comments 0 | Make a Comment
Luxury Hotels:
Just 48 hours to go and we find that our
hotel
has been substituted for another. This is not normally a good start to a holiday but in our case it couldn't have turned out better. Our original destination was undergoing a little construction work so we were diverted to Galley Bay, owned by the same group.
Discrete Entrance
The first impression of this hotel is "where is it?" A small reception desk sits in its own building just off the road. Here you check in and are offered a drink (the rum punch was one of the best ever). Suitably refreshed, you and your luggage are driven through the surrounding garden and along a small path which crosses a lagoon, actually a wild-life sanctuary. At the other side the route winds past modest single storey buildings housing a number of guest facilities including a library, gym, cycle store, spa treatment rooms and tennis court, but still no evidence of any traditional hotel building. The reason for this soon becomes clear, there isn't one!
The Bay
We stop and our driver shows us a small customer service desk behind which is a little shop, and then magnificent Galley Bay opens up before you, a gently curving expanse of beach around three-quarters of a mile long, fringed by palm trees. The hotel rooms, built below tree height, are spaced out along the bay, so no concrete edifice spoils the view. Most face the sea but a small number face the lagoon, discreetly screened to offer privacy and favoured by honeymoon couples. Each consists of two small buildings, one a bedroom, the other a bathroom, linked by a covered walkway with plunge pool.

The 98-room all-inclusive hotel does not allow children under 16 except at the Christmas/New Year period. This means its long stretch of beach and 40 acres of tropical gardens are home to less than 200 people; no wonder it is so peaceful and relaxing.

The delightful swimming pool is in a tranquil garden setting enhanced by an attractive waterfall feature. Across an inlet at one end of the bay there is a small incline where Giorgio Armani has a home overlooking the bay; what a great view.

If you really want a break from this idyllic setting the hotel will organise rounds of golf, island tours and visits to places of interest.

Food & Drink
Food and service match the great surroundings, the staff are friendly without being too familiar and give the impression that they really enjoy working there, an impression that seems to be genuine given the length of service some of the employees.

There are three bars and restaurants, one at either end of the bay and on in the centre. Each table in the Gauguin restaurant sits under its own thatched gazebo, dotted around in the tropical garden, and is accessed by its own path. Serving staff sometimes cough politely when approaching in case guests are over-influenced by the romantic setting.

Antigua is famous for having 365 beaches, one for each day of the year. Quantity isn't everything but if it's quality you value, Galley Bay takes a lot of beating. The hotel is anxious to meet all the needs of its guests but it does so with the lightest of touches. It's there when you want it and it disappears into the palm trees when you don't.
Related Topics : Antigua, Hotel Reviews, Luxury Travel
LET'S CONNECT LUXURY NEWS & MORE






Featured Luxury Hotels

Palm Beach, Aruba
The Westin Resort & Casino, Aruba
Imagine the sand beneath your feet and a soft steel drum playing in the...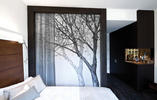 New York, United States
The James New York
The James New York brings luxury liberated from tradition to Soho. Located on...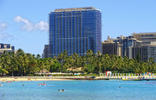 Waikiki, United States
Trump International Hotel Waikiki Beach WalkŪ
Trump International Hotel Waikiki Beach WalkŪ, one of the first ultra-luxury...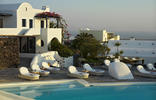 Santorini, Greece
Vedema Resort Santorini
Vedema Resort is the place where style, emotions, creativity and perfection...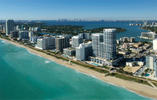 Miami Beach, United States
Canyon Ranch Hotel & Spa
Set on 750 feet of pristine beach, in the beautifully restored Carillon Hotel -...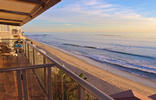 Laguna Beach, United States
The Retreat in Laguna
The Retreat in Laguna is where you can create your own personalized vacation...