By Eric Meyers Aug. 19th, 2011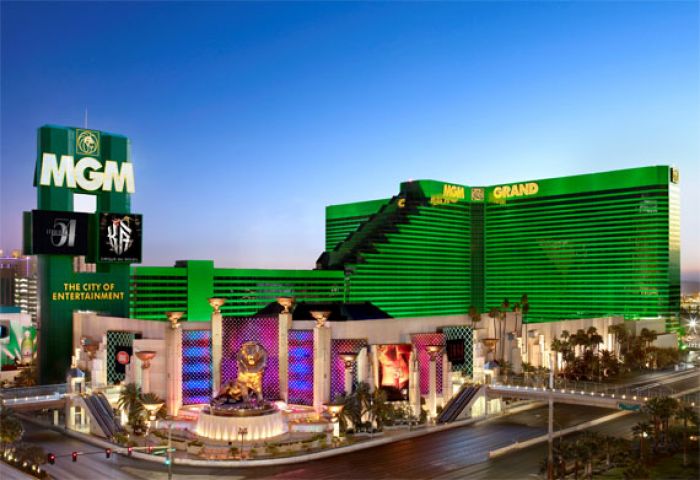 Photo Courtesy of MGM Grand
When connoisseurs of fine wines imagine a modern-day Mount Pramnos, Las Vegas is unlikely to be near the top of the list. Perhaps the City of Sin deserves a closer look, however, thanks largely to the efforts of the staff at the
MGM Grand
.


The eleven restaurants on the grounds recently received more awards from Wine Spectator than any other property in the world, for a second year in a row. The restaurants helping MGM Grand lead the way are Joël Robuchon Restaurant, L'Atelier de Joël Robuchon, Tom Colicchio's Craftsteak, Nobhill Tavern and Seablue by Michael Mina, Pearl, Shibuya and Fiamma Trattoria & Bar, Emeril's New Orleans Fish House, Wolfgang Puck's Bar & Grill and Diego.

The restaurants combined for 19 "glasses"— the awards given by Wine Spectator for their annual Wine List Awards. Restaurants receiving one glass, or the Award of Excellence, are cemented on sommelier's tasting maps, and the most distinguished Grand Award of three glasses was handed out to Joel Robuchon Restaurant's wine program.



The Grand Award is reserved for restaurants that show an "uncompromising, passionate devotion to the quality of their wine program," and in order to receive any award from Wine Spectator means that the wine list follows strict standards. The list must reveal an extensive amount of information about both the bottles and glasses offered, including the vintages and appellations. When guests have all of this knowledge at their disposal, their wine choice is likely to be the least risky move they make in Las Vegas.

MGM Grand Director of Wine Brian Weitzman had this to say about his program's domination of Vegas vino, "We have committed ourselves to maintaining excellence in our exemplary wine program. Our team of 14 sommeliers and 10 certified sake sommeliers—the most at any property in the country—strive to offer the best experience for wine novices and experts, alike."

The thorough teams at the MGM Grand have curated a very personal and varied wine list within the resort, with about 52,000 bottles on hand, representing 4,710 labels, and 156 of those available by the glass.
Eric Meyers
Eric Meyers is a native New Yorker who graduated in Journalism at San Francisco State University. While in the bay, he wrote for various publications like 944 and [X]Press. He has considerable experience in many aspects of culture, and holds a minor degree in the subject. Eric Meyers is also an Online Content Creator for The House Boardshop and author of two cover features for Snowboarder Ma...(Read More)