By Sara Cardoza Mar. 1st, 2012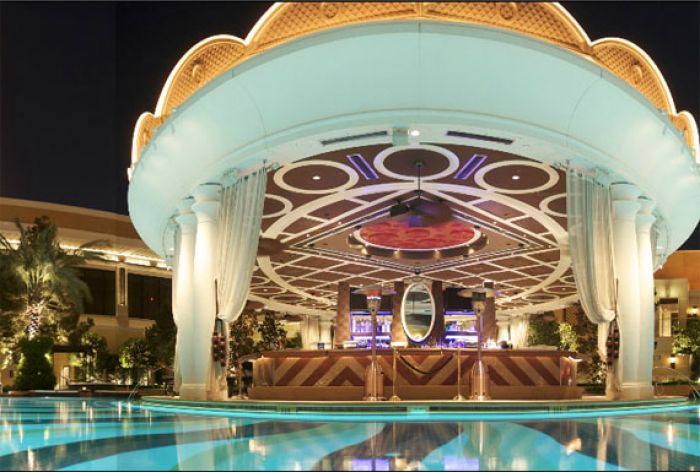 Photo Credit: XS/Marquee/LAX/TAO & Pure
Las Vegas just might be the nightlife capital of the U.S., bringing in millions of customers every year to spend millions of dollars to dance, drink, and party the night away. Technomic Inc. and Nightclub.com partnered up to compile a list of the highest grossing bars in the country and naturally several Las Vegas bars topped the list. Marquee Nightclub & Dayclub came out number one taking in $70 to $80 million in 2011. Take a look at these Sin City nightlife spots that also saw some insanely high revenue last year and just how they did it.
#1 The Marquee Nightclub & Dayclub $70-80 Million
The Marquee Nightclub
, housed in the Cosmopolitan of Las Vegas, topped the Nightclub & Bar's list of highest grossing clubs in the U.S. The Marquee is one of the sexiest destinations in Vegas and was described as the "Ultimate Nightclub" by
Vegas Deluxe
, touted as "The #1 Dance Music Club of 2011" by CLUBPLANET.com as well as "This Year's Hottest New Club" by
The Los Angeles Times
. The Marquee is a must-see during your Vegas vacation. The venue has more than 62,000 square feet of space and has 50-foot ceilings as well as a four-story LED screen and projection wall above an unrivaled multi-million dollar sound stage. With more and more hot artists and DJs performing every evening, The Marquee Nightclub will have you partying all night long.
#2 XS Nightclub $60-70 Million
Visit
XS Nightclub
, located in the Encore Hotel, for a lush, high-class party experience. While you're there, choose from two locations, the breezy outside patio (pictured at top) or the breathtaking interior club. The outside patio has poolside cabanas, four bars and is shaded by beautiful palms. After you've gotten some air, head inside to the nightclub that boasts five total bars, elegant lounge seating, dance floor, and a state-of-the art sound system.
#6 LAX Nightclub $35-45 Million
LAX Nightclub
, brought to you by the Angel Management Group, is one of the most talked about clubs in the country attracting only the most elite A-listers, club-goers, and socialites. The 26,000-square-foot club has two floors, luxury lofts suspended over the dance floor, and beautiful décor featuring red leather accents and gorgeous, crystal chandeliers.
Other Top Contenders
Other hot Vegas clubs that headed up the 2012 Top 100 grossing bars include the #3 spot
TAO Nightclub
, located in the Venetian hotel that took in $60-70 million last year. With a 40-foot long outside terrace, suspended acrobatic performances and some of Vegas' most beautiful go-go dancers, TAO is one of Vegas' most amazing venues.
Pure Nightclub
, also brought to you by the Angel Management Group and located in Caeser's Palace, came out at #4 with $45-60 million in revenue. Its sleek and sophisticated white décor, patio, and dance floor makes Pure a hot-spot for evening entertainment.
To see the full list of the 2012 Technomic Inc. and Nightclub & Bar's Top 100 visit
NightClub.com
.
Sara Cardoza
Sara graduated from the University of Mary Washington in Fredericksburg, Virginia with a degree in creative writing. As a military child she spent her childhood living and travelling overseas which shaped her passion for travel, language, food, and intercultural exchange. She has recently joined the JustLuxe editorial team....(Read More)