By Sara Cardoza Aug. 1st, 2012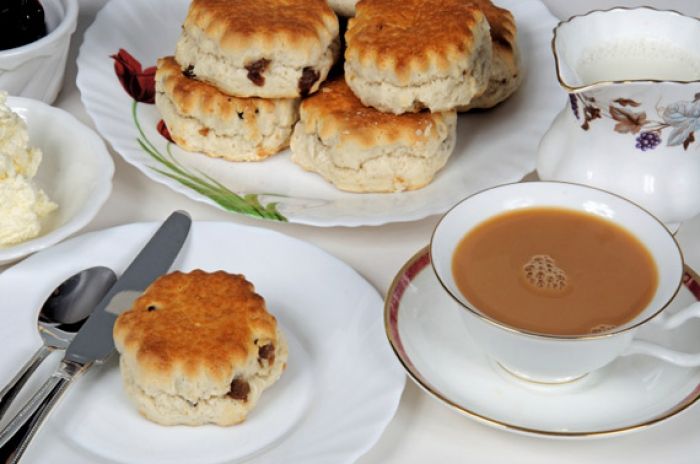 Photo Courtesy of Thinkstock
With the 2012 Olympics in full swing, everyone has a little bit of British fever. But, I mean, what's not to love? We have them to thank for Harry Potter, fish and chips, The Beatles, David Beckham, Prince William…Prince Harry, obsessive royal fashion inspiration, and of course, tea. Tea time is one of the most quintessentially British things there is. The good news is you don't need a passport to enjoy an afternoon tea fit for the Brits—not even in Sin City. So the next time you're in Las Vegas and need a break from the slots, keep a few of these luxurious places in mind for a place to go and enjoy a biscuit and fragrant cup of tea.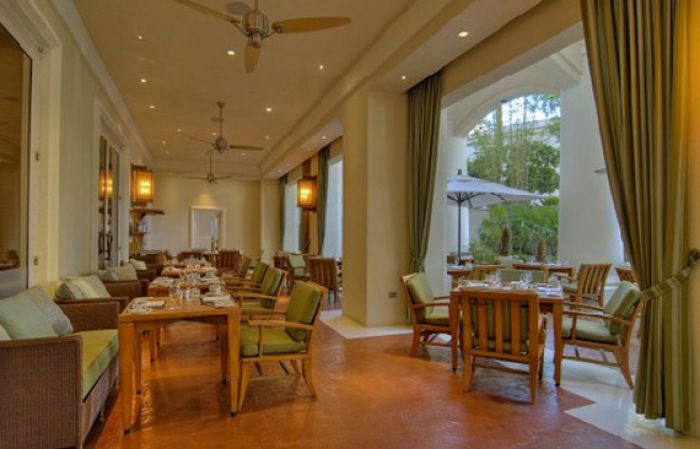 The Verandah, Four Seasons Mandalay Bay
Despite the Mediterranean vibe of the Four Seasons Mandalay Bay's Verdandah, afternoon tea at this Italian-esque retreat takes quite a cue from British teatime tradition. Enjoy treats such as lemon curd, milk chocolate and candied mandarin velvet cake, or an almond pear tart with an assortment of tea options. For those wanting to feel extra fancy, an additional serving option is a glass of Louis Roederer, brut Premier Champagne or a green tea martini. Tea time here is served Monday through Friday from 3 pm to 4 pm, but requires a 24 hour advanced reservation. The cost, without champagne or a martini, is $30 a person.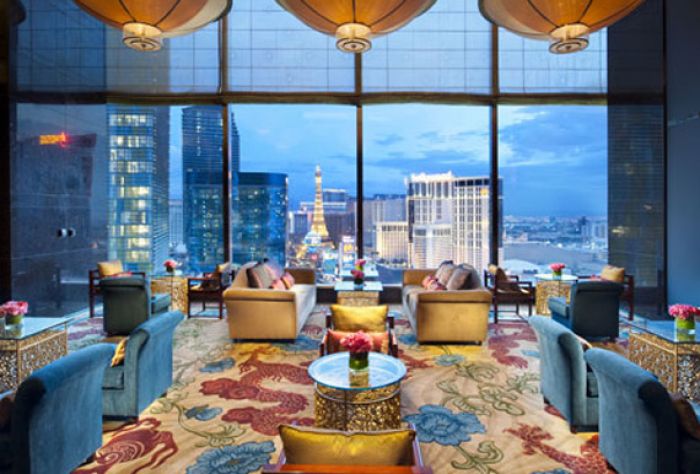 The Tea Lounge, Mandarin Oriental
Overlooking the Las Vegas Boulevard is the Mandarin Oriental's tea lounge. For $36, between 2 pm and 5 pm daily, guests can enjoy freshly brewed loose leaf teas and a menu of sweet treats, sandwiches, and pastries. The Tea Lounge also offers special vegan and gluten-free menus upon request, though they require 24 hours notice. At the Mandarin Oriental, tea time offers the classic scone and clotted cream, as well as international palate pleasers such as smoked salmon and cucumber sandwiches and curried chicken salad.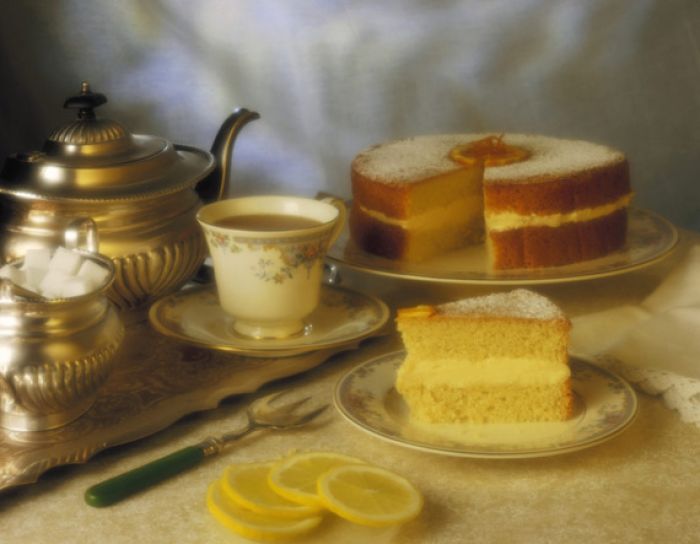 Market Tea Room
A little less Queen Elizabeth a little more Aunt Margie from the East End, The Market Tea Room is a down to earth place to enjoy delicious homemade soups, sandwiches, and pastries while enjoying a good old fashioned cuppa tea. However, they also offer a fully traditional high tea service that requires a full day's advanced notice. To enjoy an afternoon at the Market Tea Room, you must enter through an antique shop, which adds to the charm of this European tea spot found right on Las Vegas' S. Eastern Avenue.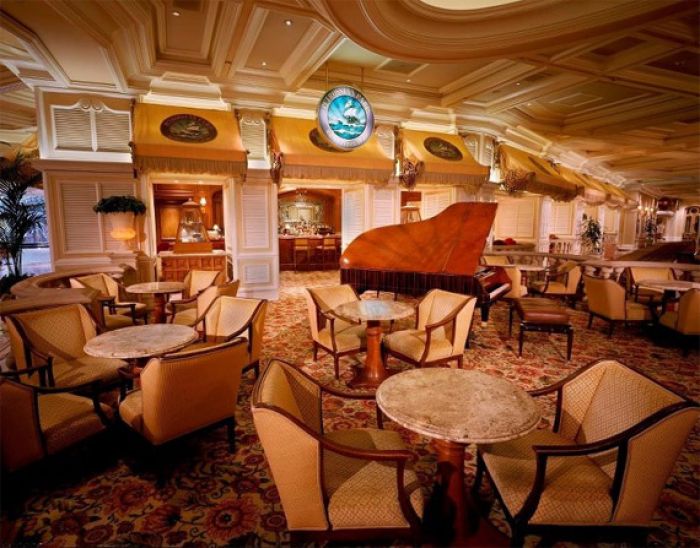 The Petrossian Bar, Bellagio
Named as one of America's best hotel bars, The Petrossian in Las Vegas' Bellagio channels its European side with an afternoon tea service served between 2 pm and 5 pm. Dine on English tea sandwiches and fresh baked pastries such as scones with clotted cream while enjoying a hot cup of fragrant tea. The cost is $35 dollars a person or an additional $2 for Jasmine tea and $13 for sparkling wine. The high energy environment ensures plenty of people watching since the bar is located between the hotel's lobby and casino, but make sure to request a reservation the day before!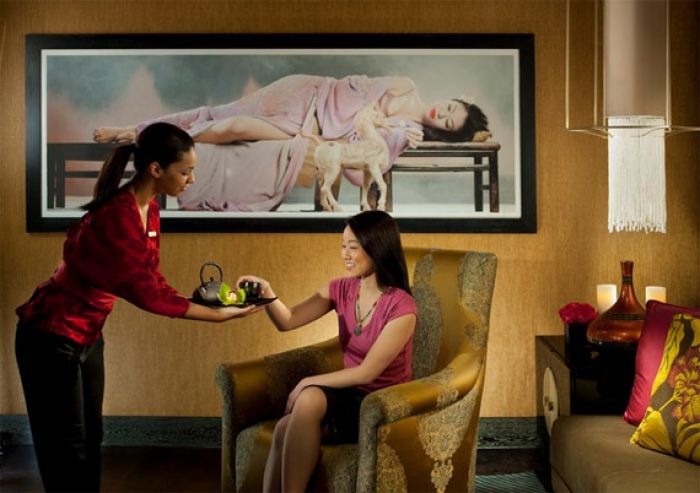 Qua Baths & Spa Tearoom
How about a massage while enjoying tea? Ceaser's Palace Las Vegas pampers its guests with a menu of signature spa treatments in conjunction with its Tea Lounges. Gender divided spaces let visitors relax after their spa experience while an in-house Tea Sommelier prepares beverages that bring an ultimate sense of relaxation. You'll feel like British royalty while sipping on the Signature Qua tea blend, an organically grown loose leaf tea which promises to "delight the senses."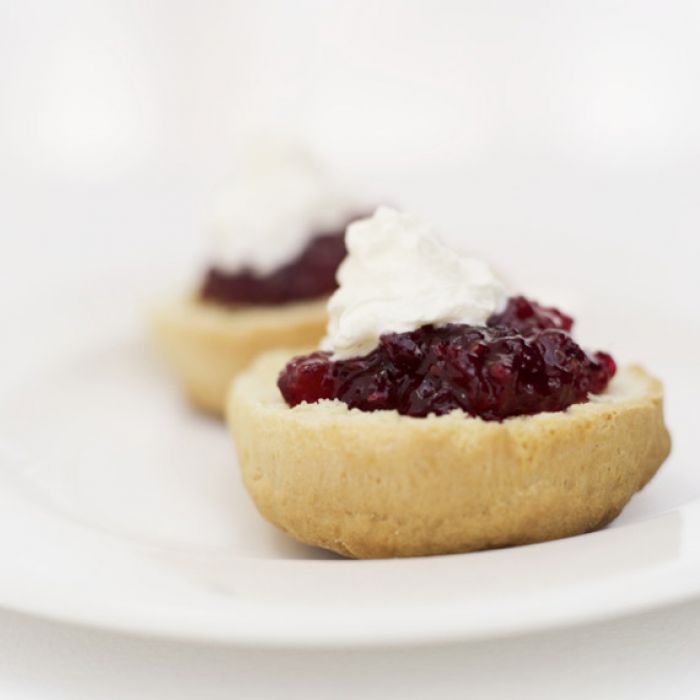 English's Quintessentially British, Town Square
The name says it all. You want a traditional English tea experience, you got it. This modern take on an English pub serves an "essentially British" afternoon tea daily between 2 pm and 5 pm. Here, warm scones are served with heavy cream and strawberry jam alongside cucumber sandwiches, petite fours and loose leaf tea. If you really want an authentic taste of the U.K. opt for Pimms O'Clock, a favorite of the Brits during Wimbledon and at the Royal Ascot. It consists of a two-person jug of pimms with fresh strawberries and cream; or opt for the Champagne Cream Tea, which includes tea service, scones, finger sandwiches, pastries and a glass of champagne.
While you may not be in London for the Olympics, you can still enjoy a nice cuppa tea with all the refinery of British tradition. Cheerio!
Sara Cardoza
Sara graduated from the University of Mary Washington in Fredericksburg, Virginia with a degree in creative writing. As a military child she spent her childhood living and travelling overseas which shaped her passion for travel, language, food, and intercultural exchange. She has recently joined the JustLuxe editorial team....(Read More)