By Sara Cardoza Nov. 15th, 2012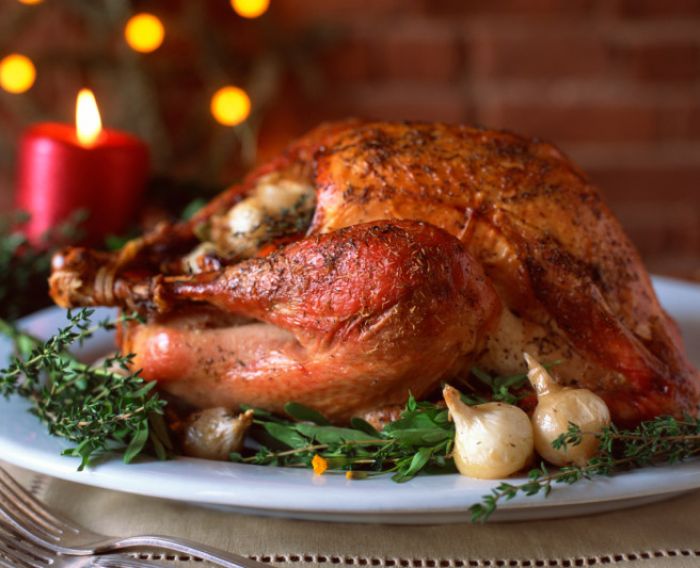 Photo Courtesy of Creatas/Thinkstock
If you happen to be in Las Vegas for the holidays, chances are you won't be cooking any meals, and why should you? Las Vegas is famous for their array of celebrity chef dining establishments and world class buffets. So if you're ditching kitchen duty this year and heading to Vegas for the holidays, make sure you know all the best places to enjoy the finest seasonal menus.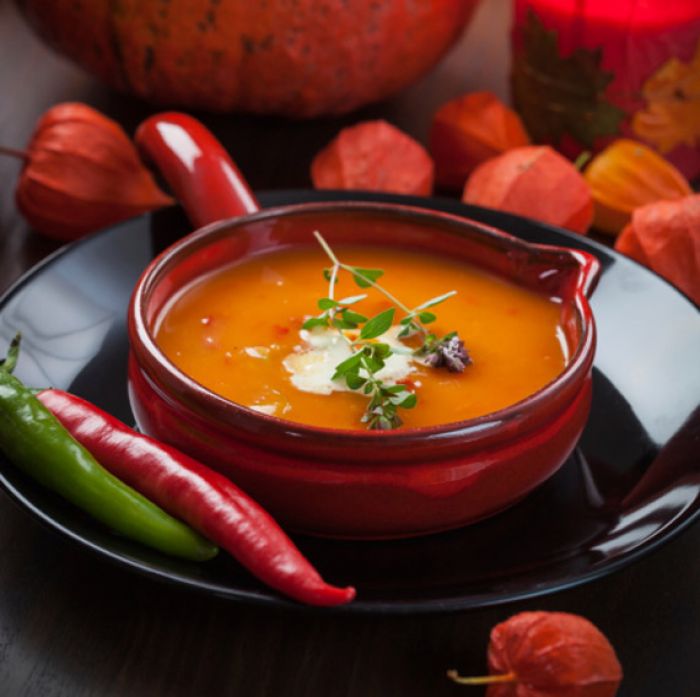 MGM Grand Buffet
The MGM Grand Buffet ($35.99 a person), directed by executive chef Justin Frederickson, is known for its endless array of crab legs, prime rib, and made-to-order omelets. But with the holidays right around the corner, this incredible culinary spread only gets better. Enjoy a traditional turkey plate alongside butternut squash bisque, seasoned homemade stuffing, and turkey roulade with cranberry. Make a little room on your plate for sweet yams, a Thanksgiving staple, prepared with citrus caramel. For the environmentally aware, there's free-range turkey, and for those with a taste for the south? Southern deep fried as well as smoked turkey legs will be found on the carving board. If turkey's not quite your style, indulge in prime rib and roasted lamb, all perfectly complemented by seasonal accompaniments, dressings, and more.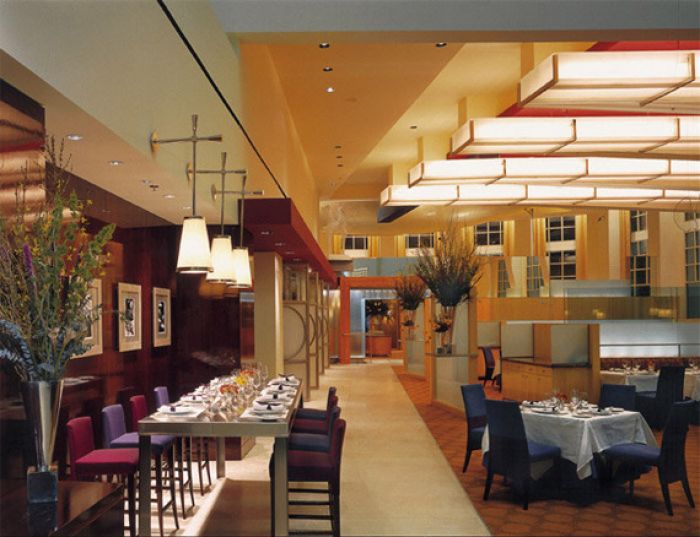 Aureole at Mandalay Bay
Chef Charlie Palmer's Mandalay Bay is considered one of the best seafood restaurants in Las Vegas, having been awarded the
Wine Spectator's
Grand Award since its opening in 1999 as well as the Four Diamond Award, a Michelin Star in both 2008 and 2009, and a Mobil Travel Guide Four Star honor in 2009. "Wine angels," aesthetics designed by Adam Tihany, and a menu devised by the talented Chef Palmer make Aureole in Mandalay Bay a perfect dining choice any time of the year. However, Aureole's holiday menu is not to be missed. Thanksgiving will offer guests a four course menu either in the main dining room ($80 a person) or in the Swan Court ($90 a person). Enjoy Mille Feuille of Smoked Salmon and Osetra Caviar, Cauliflower Mousse, and Crispy Buckwheat Lace for starters with an optional wine pairing ($55) of Albarino, Iberian Remix from Edna Valley, California. The main course of roasted venison loin and braised shank alongside a sweet potato puree is preceded by a delicate roasted pumpkin ravioli dish served with Maine lobster. To finish? Pumpkin Pain Perdue and Poached Pear with Brown Butter Ice Cream.
The Christmas menu ($85 in the main dining room, $95 in the Swan Court) is a five course affair featuring an array of artful dishes, from the Beef Consomme "Royal," paired with a Riesling, Nigl, Senftenberger Piri; the Vanilla Apple Chutney with Blood Orange Reduction, paired with the Albarino Iberian Remix; to the Lightly Smoked Wild Loch Duart, complemented by the Riesling, Weinbach from Alsace, France; and the Petit Beef Tenderloin, Lemon Butter Poached Crab Legs served with Bordeaux La Gravette de Certan, from Pomeral, France. The meal will be crowned by the Vanilla Raspberry Buche de Noel and a glass of Brachetto d'Aqui from Piemonte, Italy.
Photo Courtesy of Aureole at Mandalay Bay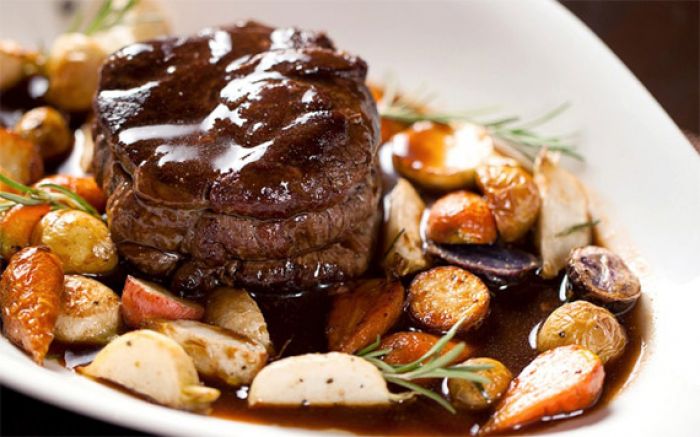 TENDER Steak & Seafood
Located inside the Luxor Las Vegas hotel, TENDER steak & seafood is consistently rated one of Vegas' top steakhouses. To help welcome in the fall, TENDER's menu will feature a seasonal cocktail menu, which includes a Pumpkin Pie Martini, featuring a blend of Hiram Walker pumpkin spice liqueur, vanilla vodka and Captain Morgan rum. Thanksgiving Dinner ($49 a person) at TENDER features three courses of seasonal flavors, starting with a butternut squash ravioli in sage maple reduction with pickled ginger or garden green salad, jeweled with Persian cucumber, sun-dried tomatoes, and fennel. The second course features an American Heirloom Organic Turkey, slow roasted, stuffed with dried fruit and foie gras breading, and drizzled with sage giblet gravy. Guests can expect the traditional accompaniments, from the fresh cranberry orange relish to the green beans in spicy almond oil. For dessert, diners will enjoy a sweet sampling of caramelized pumpkin maple pie with a ginger snap crust, Pennsylvania Dutch apple tart with oatmeal apple chip crumble, and finally an eggnog crème brulee with rum whipped cream.
Photo Courtesy of Luxor's TENDER Steak & Seafood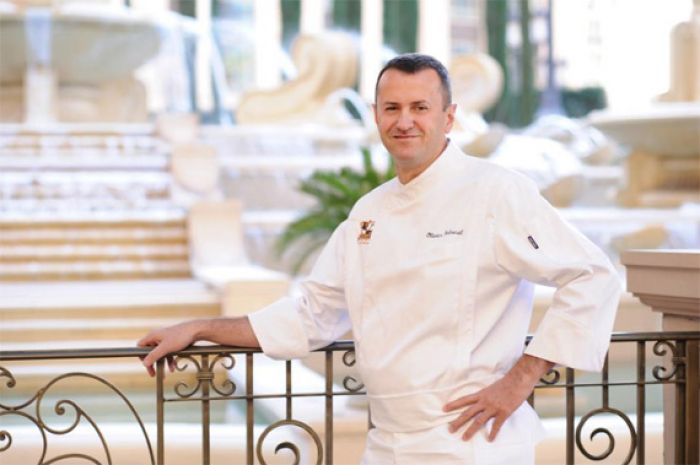 The Venetian
Exclusively from the "Master Chef of France," Oliver Dubreuil has created a seasonally inspired, holiday menu that all can enjoy. Both the plated dinners and buffet service will reflect the time of the year. The Glad Tidings plate ($65 a person) features a starter offering of five spice butternut squash bisque with butternut squash tempura and pumpkin seed oil. The main course on the Glad Tidings plate is roasted free-range turkey, Washington apple chestnut stuffing, broccoli rabe, roasted sweet potato and spicy pumpkin cheese mousse with orange butter sauce and candied walnuts. Freshly baked dinner rolls and Venetian coffee blend will also be available. The Wishes plate ($76 a person) starts dinner guests off with sweet potato salad with orange cinnamon dressing leading into the second course of pan-seared striped sea bass served alongside clam chowder, potato hash, and sautéed brussel sprouts. The sweet conclusion is a cranberry cheese cake with winter spice rum sauce.
Last but not least, the Holiday Style plate ($85 a person) features a wild mushroom bisque and short rib ravioli with truffle oil to start, a choice of either smoked duck with fresh spinach leaves, roasted baby beets and maple vinaigrette, or seared Wagyu beef filet with lobster soufflé, sweet potato Napoleon and a Salsify cranvery reduction. Holiday Style concludes with the Mont Blanc Chestnut Tart with Caramel Orange Water Sauce and a cup of the Venetian's special blend of coffee. Seasonal flavors on the buffet menu will include pork belly, roasted Cornish hen, and butternut squash rice pilaf, to name a few.
Photo Courtesy of The Venetian
Sara Cardoza
Sara graduated from the University of Mary Washington in Fredericksburg, Virginia with a degree in creative writing. As a military child she spent her childhood living and travelling overseas which shaped her passion for travel, language, food, and intercultural exchange. She has recently joined the JustLuxe editorial team....(Read More)