Nov. 11th, 2013
First Renderings of Las Vegas' New Arena From AEG and MGM Resorts Int'l Unveiled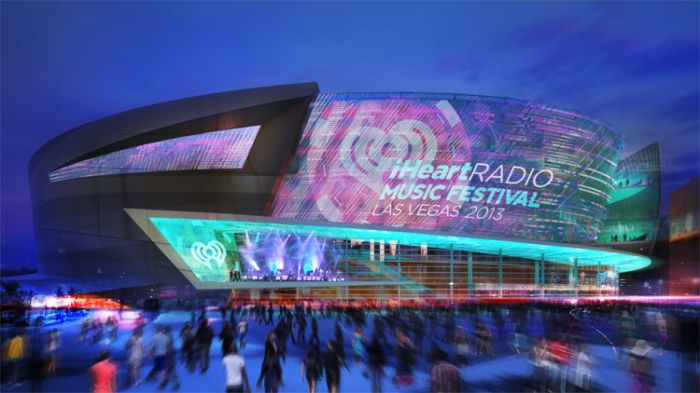 Photo Renderings Courtesy of AEG and MGM Resorts Int'l
AEG and MGM Resorts International, developers of the new world-class indoor arena in Las Vegas, have joined forces to build a 20,000-seat sports and entertainment venue near The Strip. For the first time since their announcement in March of this year, the public is getting an initial look at renderings of the arena.
Slated for construction between New York-New York and the Monte Carlo, the anticipated cost of the endeavor will cost approximately $350 million, financed fully with partner equity contributions from the and privately third-parties.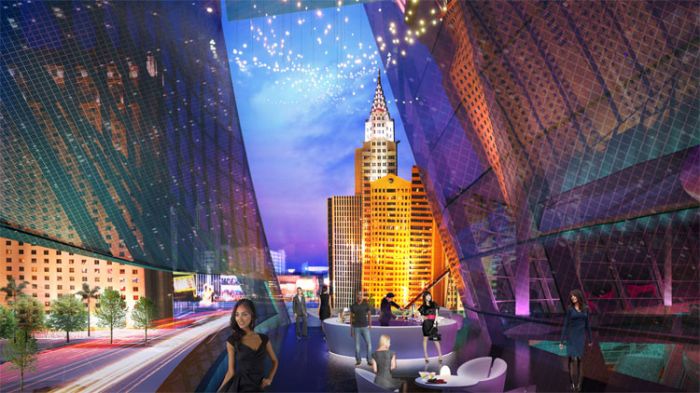 Expected to break ground in April 2014, the project will focus on a large number of premium offerings and exclusive club experiences. It will also be readily available to host NHL and NBA teams, boxing, family shows, award shows, concerts and more.
Wanting to connect the contrasting East and West areas of Las Vegas, Populous, the project's architect of record, has worked closely with the owners and the project manager, ICON Venue Group to showcase both the high-energy of The Strip and the natural atmosphere of its neighboring desert and Spring Mountains.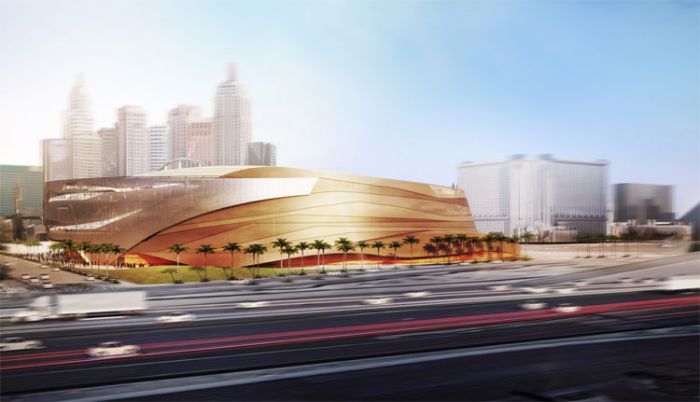 The design will include sweeping balconies and a large glass façade with an LED overlay on an exterior that is bold, sleek and striking. Both day and night exterior views are highlighted in the renderings of the arena which reaches 145' at the highest point of the roof.
"As with arenas such as STAPLES Center in Los Angeles, London's The O2, Mercedes-Benz Arena in Shanghai and several others in the AEG Facilities portfolio, this new arena in Las Vegas is destined to be one of the most recognizable, respected and iconic venues in our industry," said Dan Beckerman, President and CEO, AEG. "From the diverse collection of unique and custom-designed premium seating and hospitality options to the variety of programming that will be booked, there will be offerings to appeal to the widest audience; from casino operators and their guests to international travelers and local residents, this will be world-class in every sense."
You might like :
Life is Beautiful Festival To Feature Chart-Topping Bands, Cirque du Soliel and Celebrity Chefs
.

Las Vegas Map

.
.

Luxury Hotels in Las Vegas

.



Bellagio Las Vegas

Romantic, Business, Family Friendly, Spa, Casino, Wedding, Resort, Luxe Superior, Tourism, Nightlife, Culinary