By JustLuxe Team Dec. 11th, 2009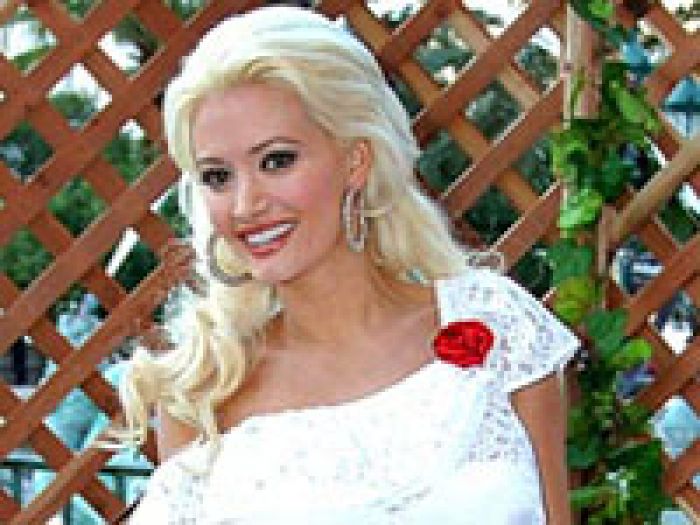 Las Vegas News:
The historical fight at the MGM Grand between Manny Pacquiao and Miguel Cotto in mid-November attracted A-listers and other Hollywood fight fans, including Jeremy Piven, Kevin Dillon, Tyrese Gibson, Mario Lopez, Eddie Murphy among others. The boys contained themselves at the pre-fight party at Wolfgang Puck's Bar & Grill at the MGM sponsored by HBO. Also there were on and off set buds Mark Wahlberg and Will Ferrell. The duo took in golf and other games while in Las Vegas to shoot The Other Guys. Ferrell and Wahlburg were seen shooting scenes at the Flamingo hotel the day before the fight , with Wahlberg carrying a giant frozen drink in from the hotel's Margaritaville restaurant. They were also seen shooting scenes at the Wynn's spectacular golf course. Derek Jeter took in the prefight party, the amazing fight and made time to have dinner at one of his fave spots, N9NE steakhouse at the Palms. After the fight, Floyd Mayweather, Jermaine Dupri and pals hit Body English at the Hard Rock. Mayweather was sporting a belt of cash in the packed club, but decided against "making it rain" for the crowd. His money was later tucked away as his entourage thought it was a bad idea.
Bette Midler had a full house recently from Vegas headliners taking time out from their own shows to catch one of Ms. M's last. Attending "The Showgirl Must Go On" at The Colosseum at Caesars Palace was comedian Chelsea Handler, Chuy (a regular on Chelsea's tour and her late night show Chelsea Lately on E! Entertainment), and singer Natasha Bedingfield. Handler was in town for her comedy show at The Palms. After Bette's show they all came back to say hello to the Divine Miss M. Bette was spotted chatting with Chelsea and reveling how much she liked Chelsea's show and books. Bette's daughter Sophie was also there to meet Chelsea. Bette will bow out of her Caesars show after her January dates.
Jason Alexander of "Seinfeld" fame and Carrot Top weren't expecting to run into each other, much less onstage with Aubrey O'Day and Holly Madison during the "Trick or Two" number in "Peepshow" at Planet Hollywood, which requires audience participation. While their friends watched safely from the audience, both Alexander and Carrot Top took the "Trick or Two" in stride and looked like they were having a blast.
Leaving his friend and partner Roy Horn at home, Siegfried Fischbacher visited Fremont Street Experience on to watch the debut of Jan Rouven's illusion show on the 3rd Street Stage. Jan Rouven, an illusionist from Germany, is making his Las Vegas debut performing "Jan Rouven presents Death-Defying Illusions" on Fremont Street Experience on the 3rd Street Stage. The FSE has stepped it up for the holidays, with holiday-themed shows and free entertainment for the family. For updated showtimes, go to www.vegasexperience.com. Roy Horn is continuing to thrive, according to his home team, after the October 2003 onstage accident with his favorite white tiger Montecore.
Chris Noth was bold and beautiful at Blush Boutique at Wynn last weekend. The "Sex and the City" star danced with friends and was friendly with fans. He was in town to introduce IGT's "Sex and the City" slot machine for the 2009 Global Gaming Expo.
Comedian George Lopez, in town to promote his "Lopez Tonight" TV show on TBS, taking in Santana at The Joint inside the Hard Rock Hotel. Lopez shot a few scenes for his show in and around Las Vegas, mixing business with pleasure, as usual.
Sammy Hagar flew into town before the official opening of his newly-opened Las Vegas restaurant and nightlife experience, Cabo Wabo Cantina at the Miracle Mile Shops inside Planet Hollywood Resort & Casino. He didn't waste time as he hit the ground with his signature Waborita margarita in hand, The Red Rocker jumped up on top of the bar to toast the happy crowd after first giving his official seal of approval to his second Cabo Wabo location. Hagar and his wife stayed to dine on Cabo Wabo's signature fajitas, nachos and guacamole.
Jerry Springer taking time from his "America's Got Talent" show at Planet Hollywood Resort & Casino for a quick lunch at Cabo Wabo inside the Miracle Mile Shops. Springer has popped into Cabo three times in the last few weeks for a bite. His fave dish? The signature taco salad. Springer likes to read the newspaper with as much obscurity as this new resident to town can get.
It's become a tradition at Paris Las Vegas, and local headliner Holly Madison couldn't wait to jump in and help. The "Peepshow" star kicked-off the resort's 3rd annual Georges DuBoeuf Beaujolais Nouveau celebration Nov. 19 with a traditional grape stomp, reminiscent of the iconic "Lucy" scene from the "I Love Lucy" show. After cleaning up, Madison popped back over to her Planet Hollywood digs to rehearse with Aubrey O'Day for the popular "Peepshow."
For
JustLuxe
Kimberly Mcgee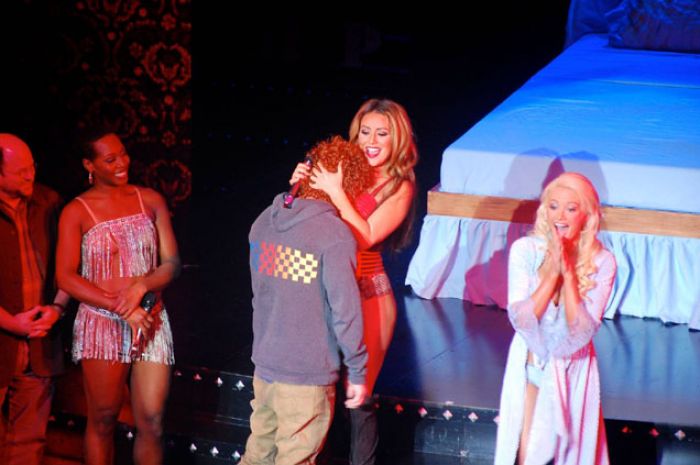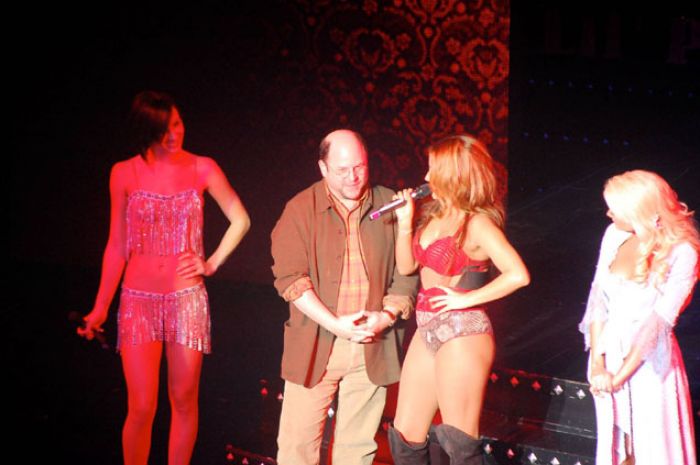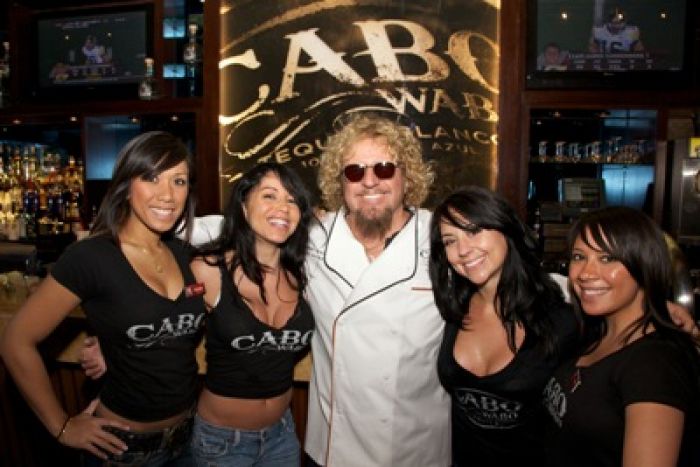 JustLuxe Team
The JustLuxe Team strives to bring our members and readers the very best in luxury news and conversations. We love to hear your opinions and suggestions, but most of all, we love to interact with you. ...(Read More)