By Carly Zinderman May. 7th, 2010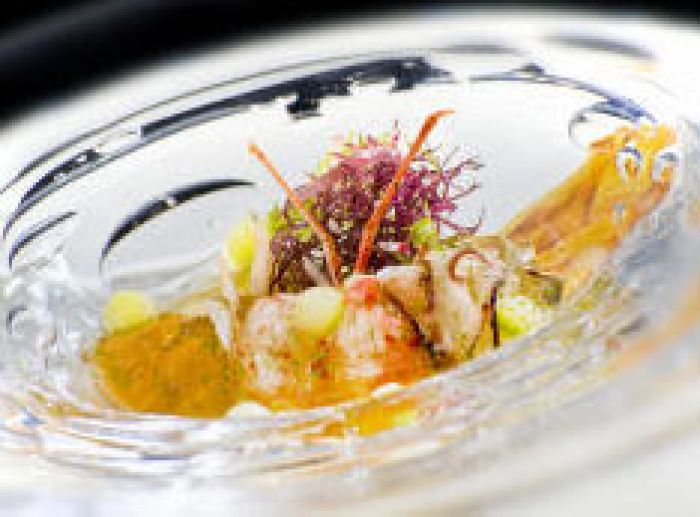 Las Vegas Restaurants:
Popular reality show and cooking competition Top Chef is ever upping the ante for its chef competitors. But last season, the show also upped the caliber of guest judges.
Taking place in Las Vegas, Top Chef featured some of the desert city's finest dining and world-class chefs. The Houston Chronicle recently put together a list of some of the best places and culinary hotshots featured on the show, along with their most famous dishes. Here are just a few of the culinary oases on the list:
Chef Alessandro Stratta's Alex in the Wynn Las Vegas: "French Riviera dining." The menu includes John Dory with fondant potato, ocean trout with charred cuttlefish, crispy pork belly with peas and Serrano ham, braised American Wagyu short ribs with onion jam and roasted squab with seared foie gras and a $295 tasting menu, which includes wines.

Chef Thomas Keller's Bouchon in the Venetian's Venezia Tower serves French bistro fare. Famous menu items include goat cheese salad, duck confit, roasted leg of lamb, croque madame, brandade, rillettes of salmon, steak frites and profiteroles. Not to mention the best bread outside of Paris and an excellent raw bar.

Joel Robuchon, L'Atelier de Joel Robuchon: The menu is filled with luxury indulgences including a $385 degustation menu, complete with foie gras, truffles and caviar. You can also enjoy "counter service" Atelier, with a tasting menu that lets you watch as the chefs serve up something wonderful.

Hungry yet? See Houston Chronicle for all the restaurants on the show.
Carly Zinderman
Carly Zinderman is a Senior Staff Writer for JustLuxe, based just outside of Los Angeles, CA. Since graduating from Occidental College with a degree in English and Comparative Literary Studies, she has written on a variety of topics for books, magazines and online publications, but loves fashion and style best. In her spare time, when she?s not writing, Carly enjoys watching old movies, reading an...(Read More)