Jan. 3rd, 2011
Bar 92: Visit London's Newest Restaurant and Bar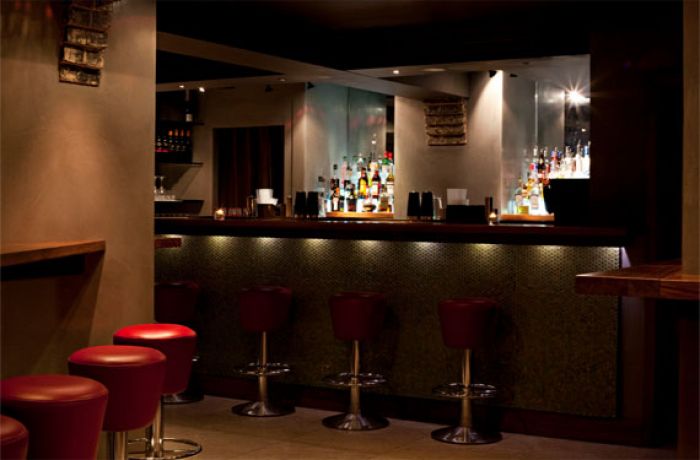 Dining:
In the heart of Londonís West End, Oxford Street is alive with the hustle and bustle of tourists,
shoppers
and workersĖespecially over the festive period. With January seeing the launch of the sales in the many prestigious department streets which are dotted about the area, youíll need to find somewhere to chill out in between hitting the stores.
My latest find is a gem. Itís located close to Bond Street and is a two-minute walk away from the business of the high street.

Bar 92 is a recently opened basement bar hidden away down a flight of steps. Inside itís a classy affair and boasts an American vibe. It has a stylish decor with chic red leather bar stalls and comfy blue ostrich leather sofas which both offer splashes of bright hues against the grey walls. There are also trendy black and white images of 50s and 60s icons decorating the walls.

I arrive here after a manic day at work. Iím meeting three girlfriends who Iíve not seen for weeks, so we plan to spend the evening catching up and drinking cocktails. Thankfully, itís fairly quiet. As the bar has only been open for a matter of weeks, itís still in the new phase, which is perfect for tonightís itinerary.

Itís a large space, perfect for a private party, and could easily fit 100 people. However, tonight there are about ten others, which is great as it means we donít have to queue at the bar. My girlfriends and I invade one of the comfortable booths which have soft, flattering lighting, and settle in for the evening.




The staff are really friendly, especially as weíre all so preoccupied with catching up that we take ages to decide what we want from the menu, and eventually leave ourselves in the hands of our waiter.

Thereís a great selection of cocktails on the menu alongside plenty of well-known wines. We work our way through a "Luxurious 42 Below", passion fruit vodka shaken with Chambord and fresh passion fruit juice, topped with champagne before moving on to a "Precious", Seriously Pinky vodka, sugar cube drenched in orange bitters, topped off with pink champagne (both £9). Before moving on to a third cocktail, we decide it might be sensible to order some food.

Thereís a choice of posh light bites such as baby sausages with dijonnaise sauce (£5), Southern fried chicken tenders (£6) and olives, sundried tomatoes and feta (£4). We opt for a meze board of hummus, olives, grilled peppers, feta, tzatziki, stuffed vine leaves and pita bread (£9) as well as a charcuterie board of chorizo, pate, Parma ham, smoked duck breast, brioche and tomato chutney.

With two platters completely devoured, weíre ready to move on to our final cocktail. The "Luscious" is a winnerĖa delicious lychee puree, with a dash of creme de framboise lifted up with champagne (£9).

After what has been a great evening, my friends and I wander back into the hustle and bustle of Oxford Street, pleased that weíve found a quiet corner in an otherwise manic area. Although, given how good the cocktails are, we know it wonít stay secret for long.

Bar 92
90-92 Wigmore St, London, W1U 3RD
020.7224.0170

.

London Map

.
.

Luxury Hotels in London

.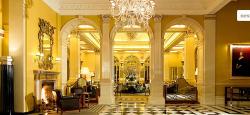 Claridge's
Spa, Wedding, Boutique, Tourism, Culinary


Carol Driver

A journalist with more than 12 years' experience writing, subbing and editing at national and regional publications and websites in the UK.