By Carol Driver May. 31st, 2011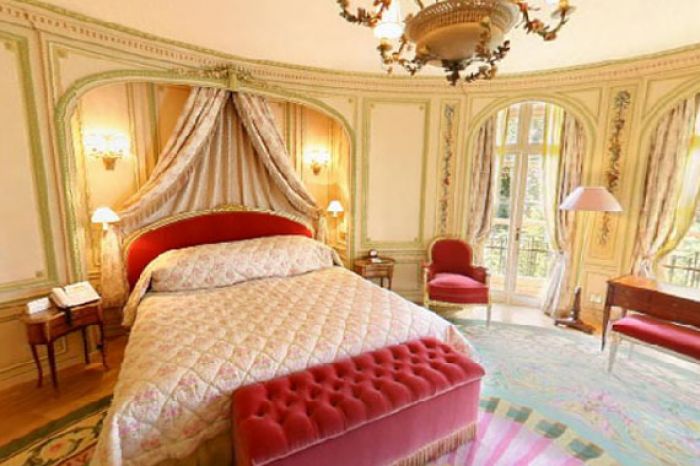 Photo Courtesy of The Ritz London
The prestigious home of the BAFTA awards has announced a wedding collaboration with
The Ritz in London
. The first partnership of its kind between the two enchanting central London locations sees special exclusive benefits for brides and grooms as well as their guests at the world's most iconic hotel.
With all the prestige and glamour of the movies, 195 Piccadilly the home of BAFTA, offers elegant ceremonies for up to 300 guests in the David Lean Room, the Run Run Shaw Theatre and even on stage in the luxurious Princess Anne Theatre. Like 195 Piccadilly, The Ritz London has been host to celebrities, film legends and the glitterati.

The sheer grandeur of this legendary hotel extends to its 136 Louis XVI style guest bedrooms, which are the focus of the partnership. Under the collaboration, couples choosing 195 Piccadilly as the location for their wedding ceremony will enjoy a complimentary room upgrade upon arrival at The Ritz London. They will also receive a bottle of Ritz Champagne worth £91 in the room and full English breakfast for two the following morning worth £70, along with any guest from the wedding party.

Stephen Boxall, managing director at The Ritz London said, "The lavish Louis XVI inspired guestrooms at The Ritz London will enchant and delight guests coming from the exceptional banqueting rooms at 195 Piccadilly. Weddings are always special celebrations, but no two other names in London can create such treasured and unforgettable memories as The Ritz London and the home of BAFTA."

Jenny Bones, Head of Commercial Events at 195 Piccadilly adds, "We are delighted to be working with The Ritz London - the proximity of the two venues means that such a partnership offers real benefit to the wedding couple and their party. The partnership will enable us to continue to provide exclusive weddings from the moment the couple arrive right up to their departure and beyond."

For couples who would like to learn more about this partnership and viewing 195 Piccadilly, a series of special bridal open dates are available on June 4, July 2, August 27 and September 17. Visit 195piccadilly.co.uk for more details.
Carol Driver
Carol Driver is a journalist with more than 13 years' experience writing, subbing and editing at national and regional publications and websites in the UK. Carol is currently the group editor at TNT Multimedia, which has magazines in London, Australia and New Zealand. She previously worked at national newspaper website the Mail Online well as writing for a host of other publications. She has also ...(Read More)