By Carol Driver Sep. 6th, 2011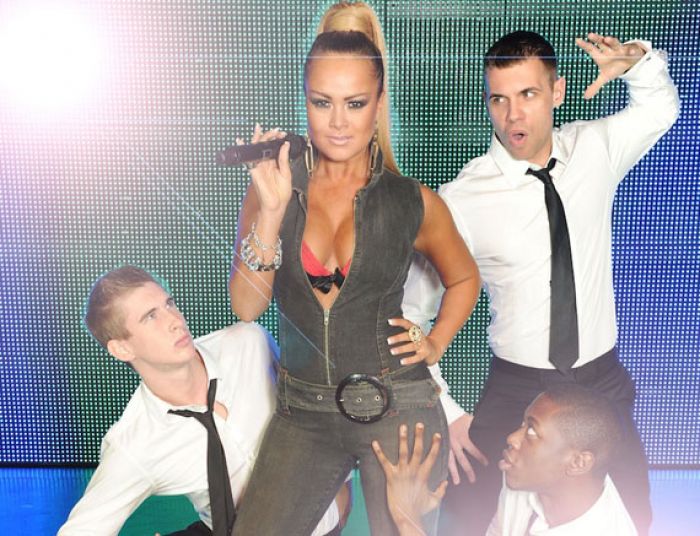 Photo Courtesy of Garrick Theatre
Arriving in London this week is a new West End theatre show for a strictly limited run.
Respect La Diva, conceived and directed by Adrian Grant, creator of the hit international show Thriller Live, will be at the Garrick Theatre from September 7 until September 24.
Celebrating the greatest hits of five decades of divas from Beyoncé to Bassey, Respect La Diva promises to be an uplifting musical celebration paying tribute to some of the greatest female singers of all time.
The show will be hosted by X-Factor finalist Andy Abraham and headlined by singers Sheila Ferguson (The Three Degrees), Denise Pearson (Five Star), Katy Setterfield (The One & Only) and Zoe Birkett (West End/Pop Idol), alongside a cast of West End singers, dancers and a live band.
And it will showcase songs by iconic divas including Diana Ross, Tina Turner, Aretha Franklin, Whitney Houston, Etta James, Shirley Bassey, Mariah Carey, Beyoncé, Alicia Keys, Dusty Springfield and many more.
Zoe Birkett, best known for appearing on TV show Pop Idol, tells JustLuxe: "It's the perfect show for me – these are the types of women I've been brought up with; they're my inspirations: Tina Turner, Aretha Franklin, Mariah Carey, Christina Aguilera.
"And it includes songs I've aspired to my whole life. It's going to be quite challenging."
Respect La Diva is a show with a social message that aims to raise awareness of domestic violence and abuse against women and children and is supporting the national charity, Refuge.
Zoe added: "Diva is about songs from the big divas and female superstars, but the message behind it is that the majority of women, including these divas, have had problems and issues.
"That's why we're supporting the charity – to show women's rights and how powerful women can be. Supporting women power."
Respect La Diva from Sept. 7-24. Tickets from £15. Garrick Theatre, Charing Cross Rd, WC2H OHH. For more details visit RespectLaDiva.com
Carol Driver
Carol Driver is a journalist with more than 13 years' experience writing, subbing and editing at national and regional publications and websites in the UK. Carol is currently the group editor at TNT Multimedia, which has magazines in London, Australia and New Zealand. She previously worked at national newspaper website the Mail Online well as writing for a host of other publications. She has also ...(Read More)