By Jared Paul Stern Feb. 6th, 2012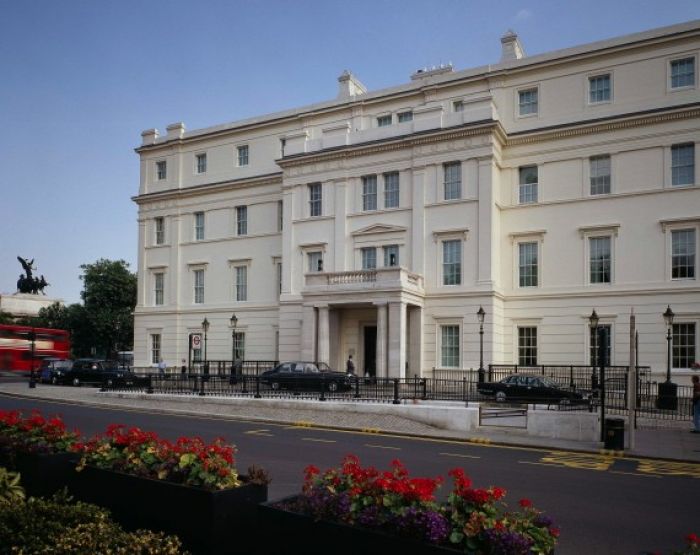 Photo Courtesy of The Lanesborough
The Lanesborough, a
London luxury hotel
in Hyde Park that's part of the St. Regis portfolio, has the Queen of England for a next door neighbor, as it is adjacent to Buckingham Palace.
So it's only fitting that they're introducing a posh package to celebrate her majesty's Diamond Jubilee this summer. The four-night Diamond Jubilee Luxury Package is designed to cover the long weekend of the big event on June 2–5, 2012 in high style. Included in the exclusive experience, a favorite with the likes of Leonardo DiCaprio, Madonna and Kanye West, are accommodations in an Executive Double Room with return airport transfers and daily English breakfast. But that's just the beginning. 

On Saturday, June 2, a chauffeur will transport guests to and from the famed Epsom Derby, one of Britain's most prestigious horse races, where the Queen herself will be in attendance to watch some of her thoroughbreds compete. Ensconced in the the Derby Suite overlooking the Royal Box, they will be served sumptuous treats throughout the day. On Sunday there's an invitation to a private gathering aboard the legendary HMS Belfast museum ship to watch the Thames River Pageant as it reaches Tower Bridge. The flotilla of up to 1,000 boats, ships and steamers from across the world will be led down the river by the Queen's Royal Barge in a 7.5 mile procession. 

Lunch will be served as well as afternoon tea and cocktails with a Royal Expert on board the HMS Belfast to point out highlights of the spectacle. On Monday there will be a five course Michelin-starred dinner at The Lanesborough's Apsleys, a Heinz Beck Restaurant; and on Tuesday, June 5, guests will view the Royal Carriage Procession to St. Paul's Cathedral for a Thanksgiving Service at an exclusive vantage point on The Strand while enjoying a luxurious hospitality suite for the conclusion of the Jubilee celebrations. The Diamond Jubilee Luxury Package is available for £5,400, or about $8,500. For reservations, call +44 (0)20 7259 5599 or email Reservations@Lanesborough.com.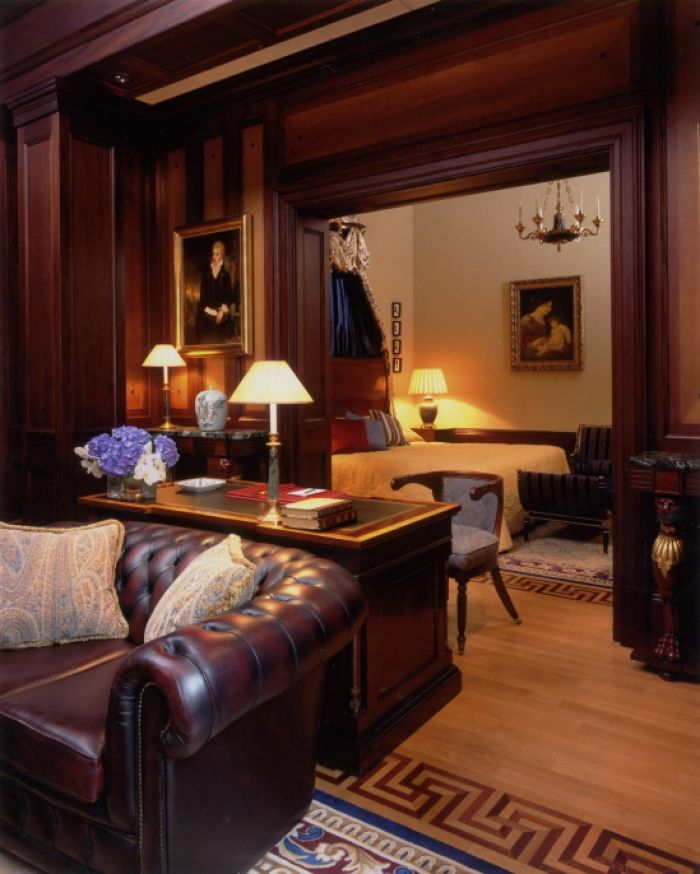 Courtesy The Lanesborough
Jared Paul Stern
Jared Paul Stern is the Executive Editor of Luxury Life magazine and has written for the Wall Street Journal, New York Times, the New York Times' T magazine, GQ, WWD, Vogue, New York magazine, Details, Hamptons magazine, Playboy, BlackBook, the New York Post, Bergdorf Goodman magazine and Luxist among others. The founding editor of the Page Six magazine, he has also served as a judge for everythin...(Read More)