By Carol Driver Mar. 30th, 2012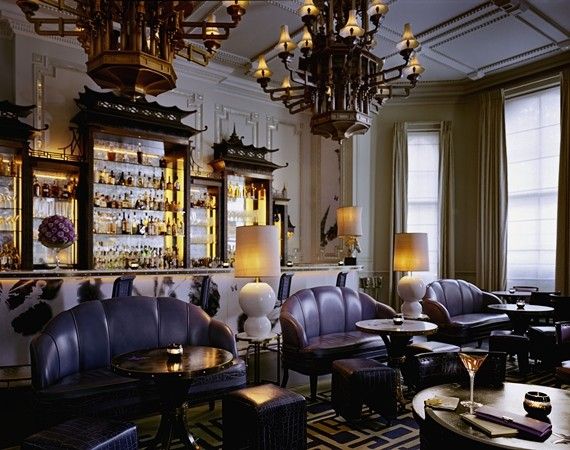 Photo Courtesy of Artesian
In honor of the 2012 Chelsea Flower Show, The Langham is offering green-fingered guests a truly awe-inspiring 'Best in Show' drink. For a limited time, guests will be able to drink a superb Venus Flytrap
cocktail
at Artesian, cleverly designed by award-winning head bartender and mixologist, Alex Kratena.
This sherry-based cocktail has floral notes and hints of nuttiness, complemented by orange flower water and delicate umeshu with accents of green plum and roses. Throughout the flower show, this innovative cocktail will be available as the perfect light and aromatic aperitif or refreshing early evening drink. 'Best in Show' is available in Artesian from May 21 through June 3 inclusive and is priced at £14.
Artesian is the award-winning bar at The Langham, London which opened in 2007 and winner of 'World's Best Cocktail Menu 2011' by Tales of the Cocktail's at the 5th Annual Spirited Awards. Alex said, "I realize that taste of cocktails is to great extent affected by vessel you serve it in — the material, shape, texture and aromas all affect our senses.
"Because my team and myself always seek different ways to excite our guests about cocktails, we went for the Venus flower, one of the most unusual cocktail 'glasses' out there!" Artesian is a welcome addition to London's sophisticated bar scene. Whisky lovers will be at home, with favorites from the United States, Japan and Scotland. For more information, see
Artesian-Bar.co.uk
.
Artesian
Carol Driver
Carol Driver is a journalist with more than 13 years' experience writing, subbing and editing at national and regional publications and websites in the UK. Carol is currently the group editor at TNT Multimedia, which has magazines in London, Australia and New Zealand. She previously worked at national newspaper website the Mail Online well as writing for a host of other publications. She has also ...(Read More)