By Carol Driver May. 16th, 2012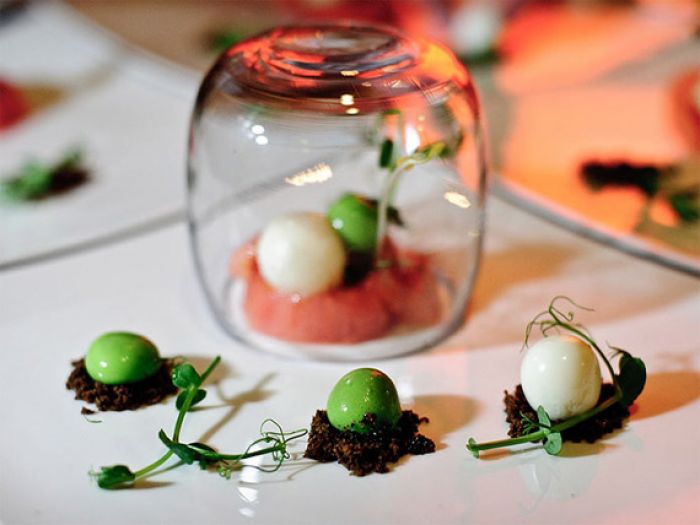 Photo Courtesy of Bubble Foods
Leading
London food
design and events production company Bubble Food is joining in the Queen's Diamond Jubilee celebrations this spring by transforming its menu. It will turn the dishes served at the Coronation Banquet into a gastronomic feast with an imaginative, playful and very contemporary twist. Bubble's teams of
top chefs
have merged culinary arts with scientific techniques to transform 1950's delicacies. Some of these delicacies will include Scottish Salmon with Cucumbers, Baron of Beef, and Norfolk Asparagus with Hollandaise Sauce.
In addition, Ice Pudding with Strawberries and Maids of Honor Tarts will be made into a range of thrilling sensory experiences. Bubble Food's molecular menu begins with a first course of Gold Turtle Soup and a second of Instant Smoked Scottish Salmon Tartar with Cucumber Caviar and Sauce Verte textures. Next is Caraway Thyme-infused Black Quinoa-Coated Beef with Potato Stones and Micro Herb Salad presented on Coronation headlines followed by Liquid Nitro Hollandaise Ice-Cream dusted with Norfolk Asparagus.
The fifth course is a stunning Ice Pudding Jewelry Box, bursting with diamonds, rubies, emeralds and pearls, accompanied by Gold Maids of Honor Crumble presented on a Velvet Strawberry Aroma Pillow. Finally, no ordinary coffee will be bringing this amazing repast to a close, but an Espresso Ravioli with a Cream Foam served on a teardrop spoon. All in all, this re-imagined feast is fit for a queen!
For more information visit
BubbleFood.com
.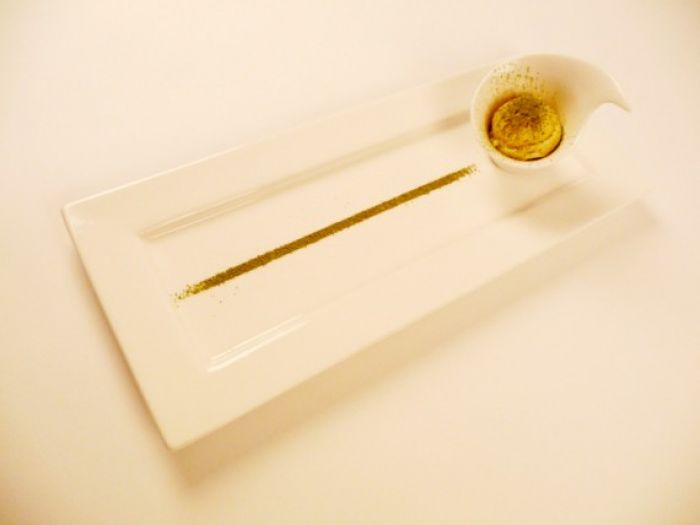 Courtesy of Bubble Foods
Carol Driver
Carol Driver is a journalist with more than 13 years' experience writing, subbing and editing at national and regional publications and websites in the UK. Carol is currently the group editor at TNT Multimedia, which has magazines in London, Australia and New Zealand. She previously worked at national newspaper website the Mail Online well as writing for a host of other publications. She has also ...(Read More)