By Carol Driver Jul. 9th, 2012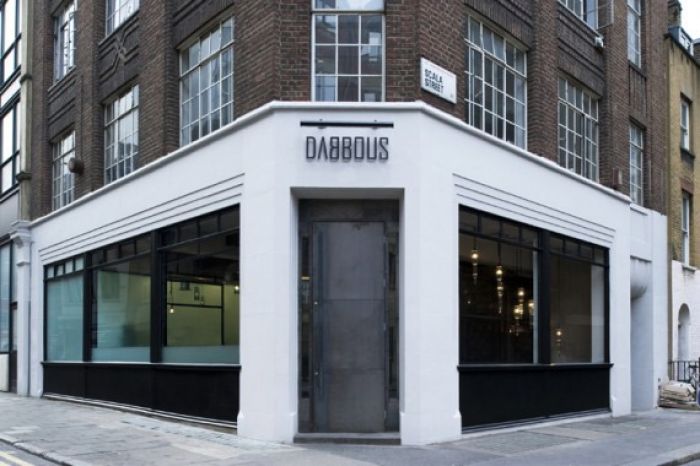 Photo Courtesy of Dabbous
It's one of the most talked-about
luxury restaurants
in London, so I'm keen to see if it lives up to the hype. But when I visit Dabbous, I'm already going in with a biased view. The West London eatery is the first solo venture for acclaimed chef Ollie Dabbous who worked for the Michelin-starred restaurant Texture, a locale I dined in a few years ago and still rave about today. This time Dabbous has teamed up with award-winning mixologist Oskar Kinberg, the former bar manager of the Cuckoo Club.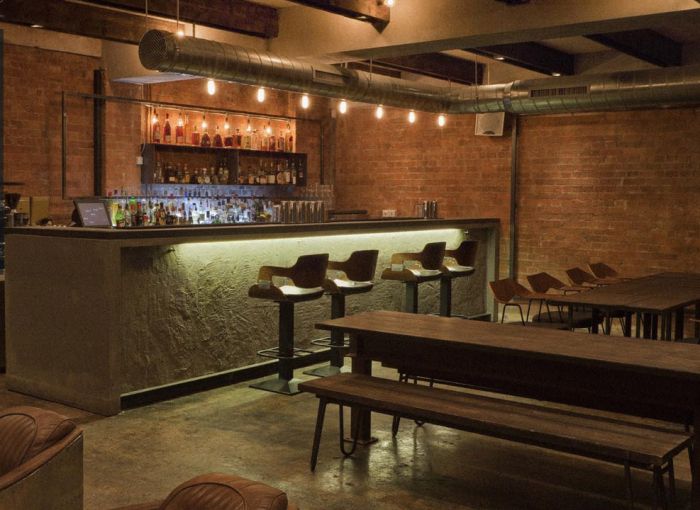 So, set with high hopes and an appetite, my husband and I are shown to our table. The restaurant, set on the corner of a street, boasts industrial warehouse chic decor; it is minimalist and masculine, and wouldn't look out of place in the middle of New York. Uncovered light bulbs hang from ropes; exposed ducts run along the ceiling; the floor is bare concrete; and light pours in from the huge windows.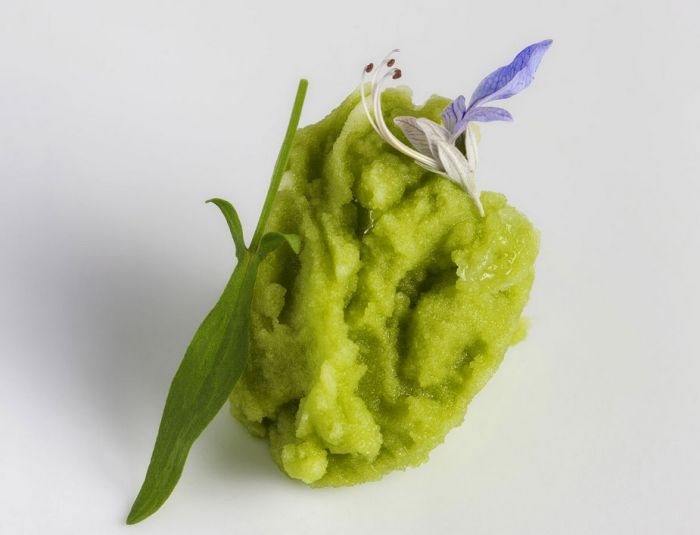 We opt to dine from the eight-course tasting menu (there's a separate menu for vegetarians), and the sommelier helpfully offers to match wines to each of the dishes. Our cocktails arrive—Dillusion for me, which includes Bombay Sapphire Gin, elderflower cordial, cucumber, dill, lemon and sugar creating a light drink that's perfect for summer.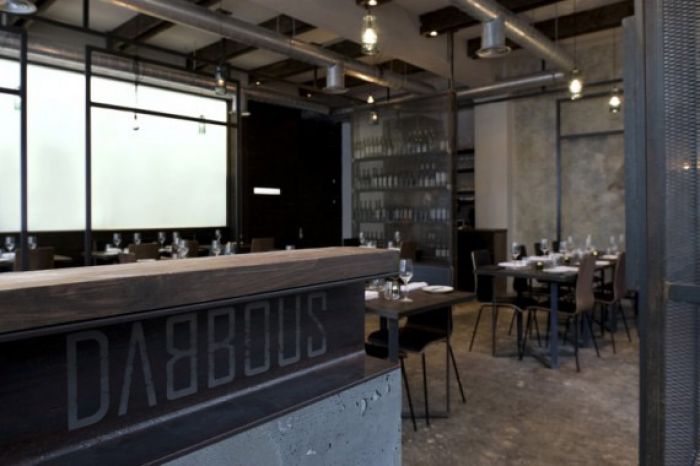 Unusually, there are also beer cocktails. So Rich, in keeping with the current Wimbledon, orders a Boris Becker—Bombay Sapphire Gin, strawberries, passion fruit, lemon juice and saffron topped with Einstok White Ale. It's delicious, and incredibly moreish. A brown bag is delivered to our table, with hunks of warm, soft bread inside, which we nibble on before our meals arrive.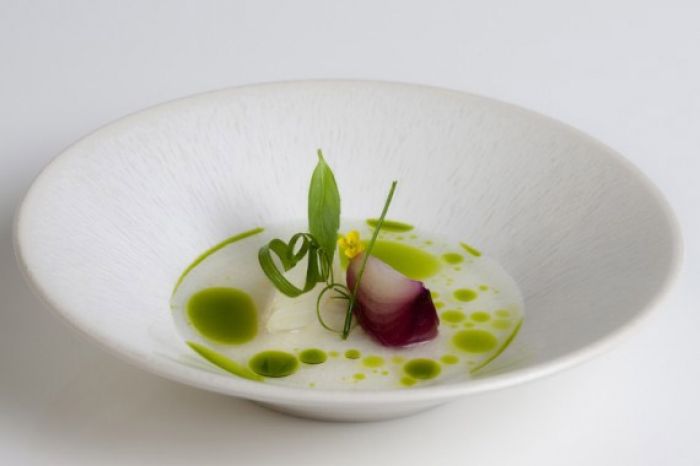 We start with the peas with mint. This dish alone demonstrates the beauty of what Dabbous does so well. It sounds simple. Basic. But each mouthful is bursting with flavors, from this small, light dish. It's matched perfectly with a glass of Domaine Gayda Viognie. Next is mixed alliums in a chilled pine infusion. The soft red and white onions are simply delicious; they're sweet and tangy flavors were complemented by the syrupy pine infusion, which floated in a flavorsome broth.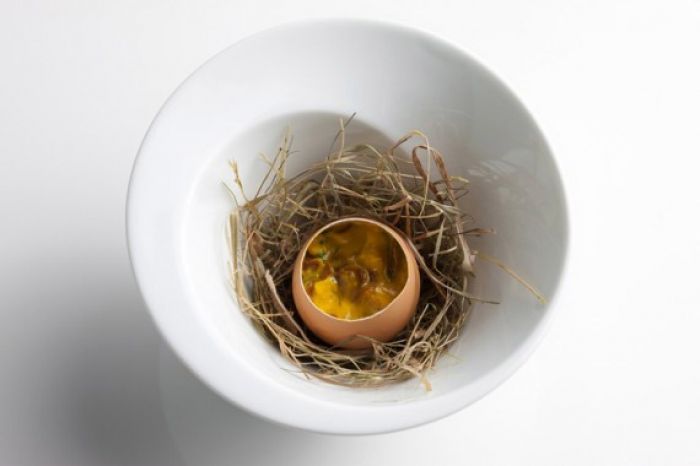 Our wine is swapped for a glass of Terrazas Reserva Torrontés. To follow, we are served coddled free-range hen egg with woodland mushrooms and smoked butter in a shell on a bed of straw. The taste is incredible; warm, sticky and oozing flavor, whose complexity was brought out perfectly by a glass of Cotes de Nuits-Villages. The meat and vegetarian options now differ. My husband was brought raised halibut with lemon verbena and a glass of Pino Blanc Reserve, barbecued Iberico pork, savory acorn praline, turnip tops, and apple vinegar, with fleurie clos de la roillette.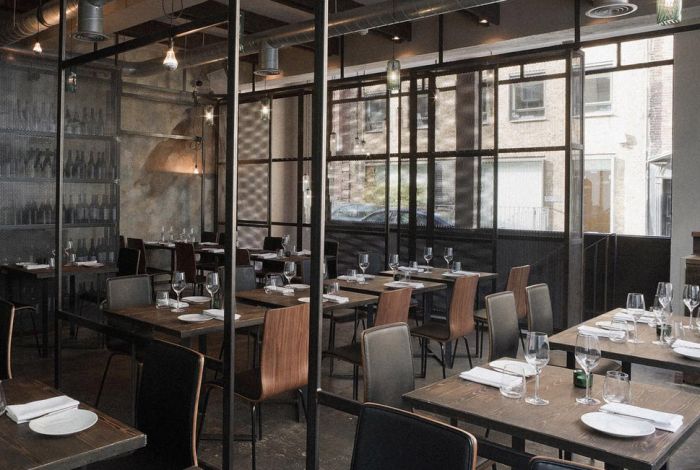 The dishes look as though they belong in a gallery, with the attention to detail astounding. My Jersey royal new potatoes in warm buttermilk with broad beans And St. George mushrooms was devoured with a Montagny 1er Cru. And my glass of Fleurie Clos De La Roillette brought out the taste of the Crapaudine beetroot, savory acorn praline, and homemade apple vinegar.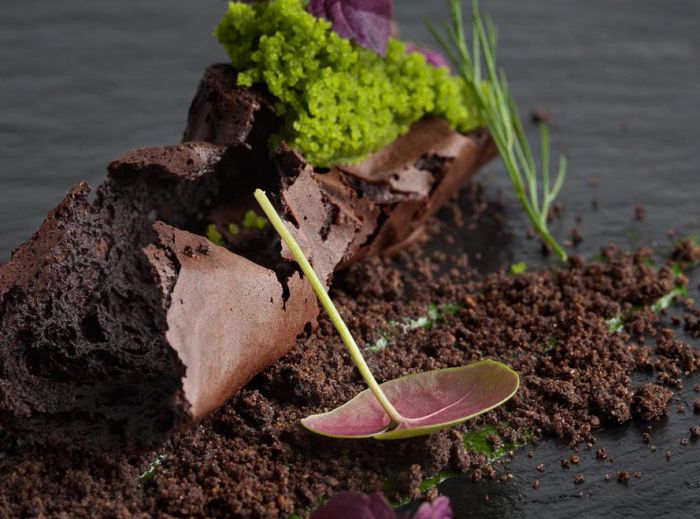 We opt to try the selection of artisan cheeses from the British Isles, served with baked apple and toasted sourdough, before the piece du resistance. The chocolate ganache basil moss served with sheep's milk ice cream is wonderful, decorated as though it's a piece of forest, with tiny moss growing across a tree log. I'm relieved. A visit to Dabbous has more than lived up to my expectations – and it's exciting to see what this talented chef will come up with next.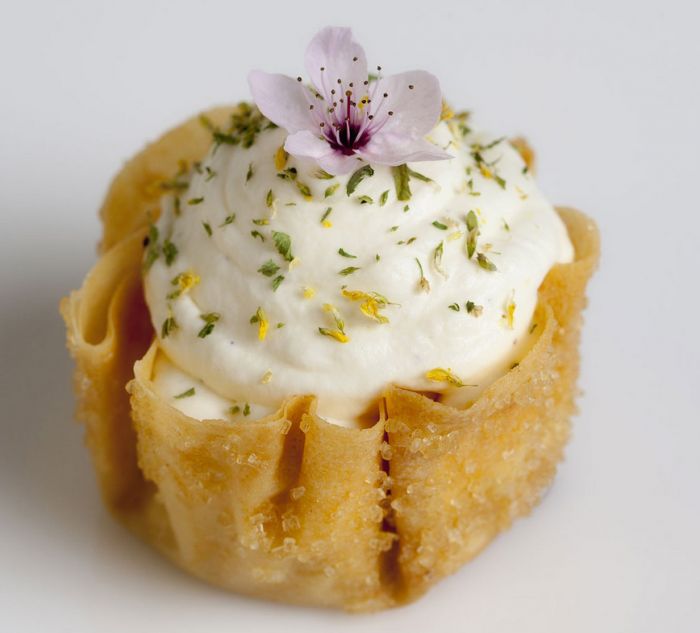 For more information, see
Dabbous.co.uk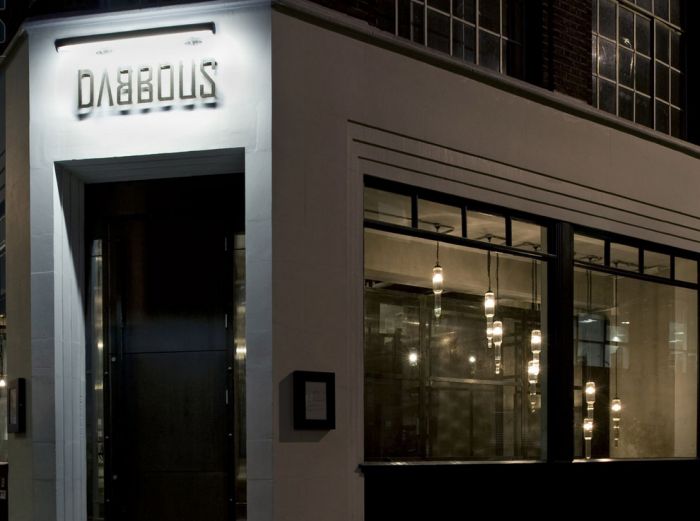 Carol Driver
Carol Driver is a journalist with more than 13 years' experience writing, subbing and editing at national and regional publications and websites in the UK. Carol is currently the group editor at TNT Multimedia, which has magazines in London, Australia and New Zealand. She previously worked at national newspaper website the Mail Online well as writing for a host of other publications. She has also ...(Read More)