Jared Paul Stern View Profile

Writer, JustLuxe | Editor | UrbanDaddy's DRIVEN
Celebrity Chef Heston Blumenthal to Open Restaurant at Heathrow's Terminal 2
Mar. 20th, 2014 | Comments 0 | Make a Comment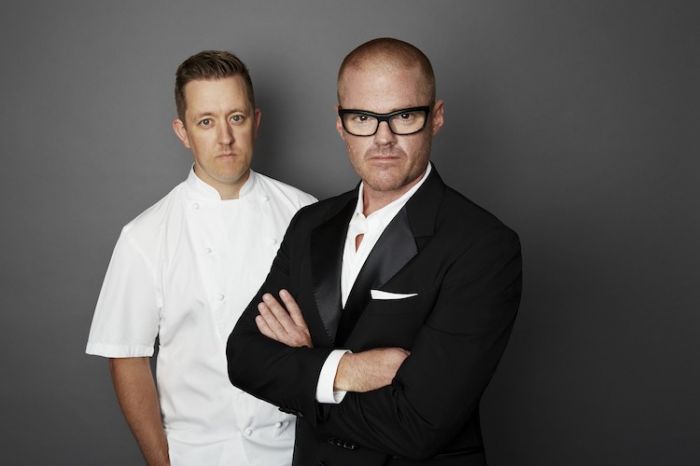 Photo Credit: Alisa Connan
Heston Blumenthal, the British celebrity chef whose three-Michelin-starred restaurant The Fat Duck is consistently voted Best Restaurant in the UK, is opening a new eatery at Heathrow airport's recently revamped Terminal 2. Set to open in June, The Perfectionists' Café aims to deliver world-class cuisine quickly, in an informal, friendly setting, and could well be the globe's best airport restaurant.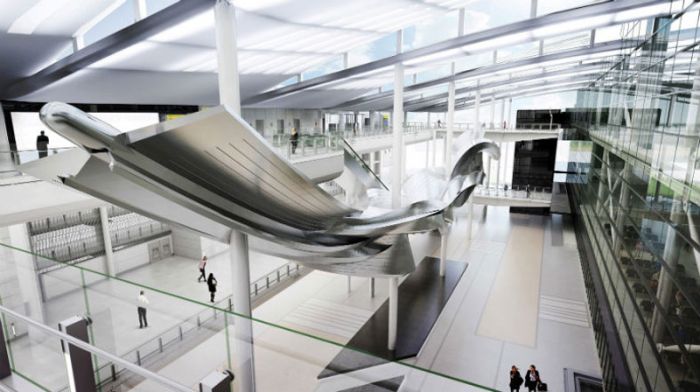 Photo Courtesy of Heathrow Airport
The concept of The Perfectionists' Café is rife with nostalgia, harking back to the heyday of 1960's transatlantic flights, when travel was still glamorous, stewardesses were sexy and passengers put on their best clothes for the occasion. Inspired by Blumenthal's acclaimed In Search of Perfection TV series, the café's menu will be a mixture of iconic British dishes and Blumenthal's signature obsession with the ultimate method of cooking. Hamburgers for example will be made by grinding all the meat grains in the same direction to maximize the juiciness of the meat, while gourmet pizzas will be cooked in the first-ever wood burning oven in an airport.
"The demands of an airport outlet are quite different from our other restaurants. Some guests will have very little time to spend with us and others, in transit or with longer check-ins, will have time to linger," Blumenthal notes. "The restaurant will of course cater to both, but we want to deliver food that is fun and familiar—food that is stimulating to the palate and at the same time easy to enjoy. When we made In Search of Perfection we travelled to Naples in Italy and spent hours researching the exact temperature of pizza ovens that deliver the perfect crispy but chewy base with meltingly soft toppings. We knew that could only be achieved here with the right oven, so it was really fortunate we were able to incorporate one into the design."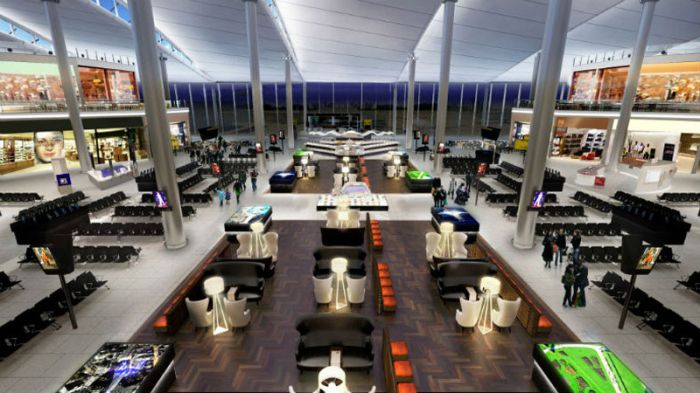 Photo Courtesy of Heathrow Airport
Richard Seymour, whose design agency Seymourpowell oversaw the café's logo and name added, "As much of the menu concept emanates from Heston's In Search of Perfection TV series, it seemed logical that the café's name should reflect that. The shift of emphasis from the creator to the diner themselves, by moving the inverted comma to the end of the word, pays homage to a customer who's fed-up with junk, but wants exceptional food quickly."
"We called it a café because that's what it is: fast, friendly and informal. The clockwork knife came out of thin air. I wanted something that clearly said 'chef' not 'fast food,' and yet evoked Heston's boyish delight in the mechanical worlds of William Heath-Robinson and Professor Brainstorm," said Seymour. "Having created the image, we then set about seeing if we could actually make it work as part of the signage. Design doesn't get much more fun than this...pure whimsy!"
London Map

Expand London Google Map >
Luxury Hotels in London
Claridge's

Spa, Wedding, Boutique, Tourism, Culinary
See All London Luxury Hotels >
Carol Driver

A journalist with more than 12 years' experience writing, subbing and editing at national and regional publications and websites in the UK.