By Carol Driver Jun. 18th, 2010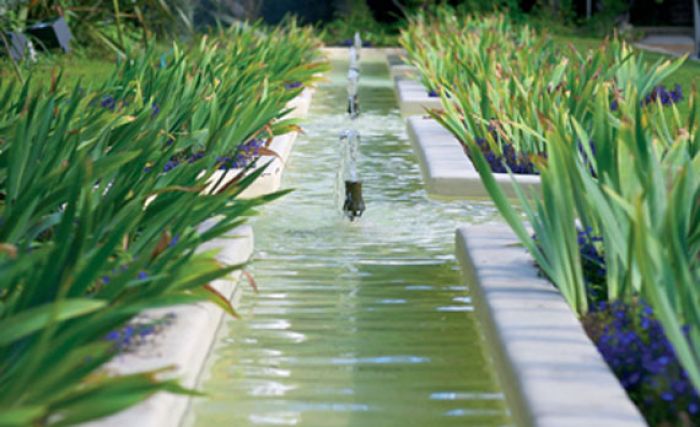 City Guides:
I have often seen the queues of well-dressed socialites outside the Kensington Roof Gardens. They would stand patiently, awaiting entrance to the building and the lifts which would take them upstairs into one of
London's
premier nightspots. To those not 'in the know', it was intriguing – what was the appeal of standing for sometimes hours? So I was quite excited to finally be finding out.
From the outside, it's impossible to tell that as well as the cosmopolitan The Club members only bar, the
Roof Gardens
also includes a restaurant, Babylon, which is where I'm heading, and 1.5 acres of stunning gardens. We arrive at the seventh floor and my friend and I are greeted by the manager, who takes us to the bar and leaves us in the capable hands of the barman. It's a small chicly decorated area with a chez lounge and similarly designed seating where diners can relax before heading to the adjoining restaurant.
The staff are friendly and charismatic – and knowledgeable.
Our cocktails are created after the barman finds out a few of our favorite ingredients – and he manages to get it spot on (mine an Old Cuban while Anna has a Passion Palmer). We sip on our delightful choices while taking in the stunning panorama across London. Looking around inside Babylon, it's clear that this is a classy establishment.
The elegant decor is best described as 'fresh' – a pearly green theme runs throughout, offset by the black and white swirls of the wall design and complimented by the crisp pristine tablecloths. The long room is opened up by the large windows running the length of it which afford diners with unrivaled views. Anna and I are seated in a booth, which, although there are plenty of other diners nearby, feels intimate. We chat freely over a bottle of Sauvignon Blanc Wither Hills and pick at the tempting selection of fresh breads on offer while waiting for our starters to arrive – which we delve into as soon as they do.
We've selected from the a la carte menu, boasting options such as Lock Duart Salmonn Tartare, Quail And Black Pudding or Braised Lamb Belly And Roasted Loin. My Celeriac Carpaccio And Vegetable Salad is surprisingly delightful. Served like a work of art, it's a creative, colorful dish of simple ingredients which are scented with perigord truffle and bursting with flavour. Across the table, the Air Dried Ham is being devoured. The texture and taste of the meat is maximised with a celeriac and apple remoulade and toasted hazelnuts. Delicious!
Thursday night at Babylon is live jazz night. So we're suitably entertained by the soothing sounds of covers such as Radiohead's High And Dry which make perfect background music. On to our next choices. My Artichoke and Goats Cheese Pithivier is a divine combination of soft textures and tangy bursts of flavors from the red onion marmalade, wilted watercress and creamy butter sauce. My friend's Sauteed Fillet Of Gilt Head Bream - served with crushed cauliflower, white beans, grain mustard butter sauce - also receives the thumbs-up.
So now, having seen what the fuss is all about – I can see why there
is
such a fuss. The venue is not only a glamorous hangout, but boasts a first-class eatery offering quality cuisine and breathtaking views. It's obvious now why the venue pulls such a crowd. And there's no doubt that – now I know why they're queuing – I'll be joining the scores of others waiting to get inside this esteemed establishment.
From the a la carte menu – starters from £9, mains from £20.
Carol Driver
Carol Driver is a journalist with more than 13 years' experience writing, subbing and editing at national and regional publications and websites in the UK. Carol is currently the group editor at TNT Multimedia, which has magazines in London, Australia and New Zealand. She previously worked at national newspaper website the Mail Online well as writing for a host of other publications. She has also ...(Read More)