By Carol Driver Jul. 1st, 2010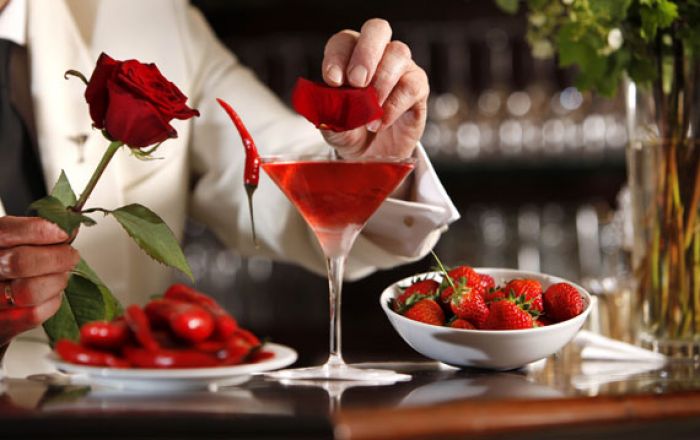 Hotel Review: The Martini is synonymous with class. When we think of what is possibly the world's most renowned alcoholic cocktail, we think of James Bond, Winston Churchill, Ernest Hemmingway. It's an elegant drink: sophisticated, debonair and timeless. So it's quite fitting that Dukes hotel, which fits all the adjectives above, should choose to launch a Martini as its summer cocktail (in the very bar Ian Fleming was said to have come up with the line, 'Shaken, not stirred').

However, the Wild Flower Martini is a Martini that has been given – just like the venue itself – a contemporary make-over. I'm sitting in the prestigious Dukes Bar, in the heart of St James's in London, and the sun is shining – which makes it the perfect time to try one of these colourful new cocktails.


With a dash of strawberry and elderflower liquors, cranberry juice, a helping of rose vodka and a kick from two small red chillies, it's a deliciously spicy way to mark the beginning of summer. And it's obvious the other guests think so as well. The seating areas around the bar are packed and the atmosphere is alive with chitter-chatter as guests sip on this attention-grabbing scarlet beverage. I'm waiting alone for my fiancé, and the wonderfully friendly staff offers to bring me another cocktail while I tuck into the table snacks - which include the most divine green olives I've ever tasted.

I finish my (second!) drink and decide it's probably best to make my way to the room otherwise I'll be a little too happy by the time Rich arrives. The hotel, which boasts 90 rooms including 11 suites and The Penthouse overlooking Green Park, is an elegant mix of grand gentlemen's club with a dash of 21st century, giving a definite female-friendly decor. We are staying in one of the one-bedroom suites – the rooms are a generous size and are designed with luxury in mind – the calm pastel colours of the walls and carpet blending with the vibrant hues of the curtains and chairs.

There are interactive flat-screen TVs in the lounge and the bedroom which includes a queen-sized bed and an en suite bathroom. Rich arrives and we make our way down to The Dining Room to sample some of the restaurant's cuisine. Our smiling waiter informs us that as well as the a la carte menu, there are seasonal offerings as well – which at the moment is asparagus. I decide to go for one of the recommendations and opt for the asparagus risotto while Rich chooses the fillet of seabass, buttered leeks and saffron potatoes.


Both dishes are superb, consisting of fresh ingredients and ideas which are not too complicated. The menu also boasts other favourites such as rib eye steak, Scotch beef, cod and roast organic chicken. We wash our meals down with a chilled bottle of Pouilly Fussey before ordering a delectable chocolate mousse to finish our evening.

We head back to our room at about 8.45pm and it's still light outside.So we make the most of this unusual English weather by grabbing the chairs from our lounge and sitting on the balcony, watching the daylight disappear. It's a perfect end to a wonderful evening.

To book: Dukes Classic Rooms start at £245 per night, based on two people sharing, exclusive of VAT at 17.5%. The Wild Flower Martini is available at Dukes Bar until the end of 2010 and is priced at £14.90 a glass. For reservations please contact Dukes on +44 207 491 4840.
Carol Driver
Carol Driver is a journalist with more than 13 years' experience writing, subbing and editing at national and regional publications and websites in the UK. Carol is currently the group editor at TNT Multimedia, which has magazines in London, Australia and New Zealand. She previously worked at national newspaper website the Mail Online well as writing for a host of other publications. She has also ...(Read More)