By Carol Driver Aug. 30th, 2010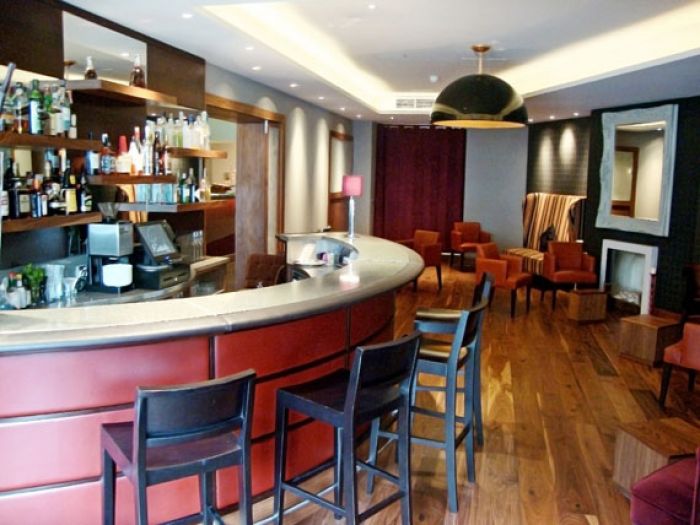 London Restaurants:
It's our first visit to Eastside Inn – but already it seems like a friendly place; the guests waiting to be seated in front of us are embraced by who we later discover is one of the owners. I wonder if all regular diners are greeted with such warmth as we're shown to our table in the
restaurant
which from the inside boasts all the personality traits of a
French brasserie
. With an open kitchen in the centre of the room, a bar area surrounded by tall stools and tables and chairs around those, it's a large space, but it still manages to feel cozy.
At 8 p.m. on a Friday night, it's already busy. The sound of the hustle and bustle of the chefs working hard mixes well with the chitter-chatter coming from the diners.
We peruse the menu while sipping a glass of champagne – the specials are written on the mirrors which run along the length of the restaurant – and take far too long to decide. Our friendly waitress is helpful and knowledgeable and we opt for some of her recommendations – as well as going with the sommelier's choice of a bottle of chilled Version Nature from Domaine Lacost.

With music including Fifties jazz and Sinatra playing in the background, my fiancé and I wait for our starters to arrive. Mine is a classic Italian dish – mozzarella, tomato and basil salad. It's a simple meal, offered as standard at most restaurants, and I've eaten it countless times before...but this time, it's exceptional.

The cheese is unlike any mozzarella I've tried before – it's so soft that it almost melts in the mouth – while the vibrant, scarlet tomatoes burst with a tangy flavour, cutting into the creaminess of the cheese perfectly while mixing with the sweetness of the fresh basil. Divine!

Across the table, the ample portion of sardines on toast with tapenade is being devoured with the same enthusiasm. With the bar raised high, we sit back and enjoy the ambiance.

Eastside Inn is the dream of Bjorn and Justine van Der Horst who wanted to create a relaxed eatery with 'the kitchen at its heart' (and they have just celebrated the opening of the venue's trendy new bar). And it works well. In terms of décor, the burgundy colouring of the booth-style chairs, and the pristine white table clothes, add a contemporary rustic charm to this welcoming restaurant.

It's not long before our mains arrive. My main course is a unique dish of broad bean and spring green ravioli, served with a parmesan broth, tomato pesto and pea shoots (£13). Again, it works beautifully – the flavours burst on the palate, blending together and complimenting one another without losing their individual tastes and textures.

Rich also gives the 'thumbs up' to his All Cremat – succulent, chunky prawns, in a chilli and garlic sauce (£18). Both the freshness of the ingredients and the thought behind the dishes are impressive.


So much so, we decide to share a selection of cheeses (creamy bries, tangy goats' cheeses and strong stiltons) before demolishing a Homage To Wimbledon (£8) dessert between the two of us.

It's a ball of delicious white chocolate served with strawberries and cream – and, like all the other dishes, it's faultless.

Sadly, our meal has come to an end. But we leave more than suitably impressed. As a venue, Eastside Inn offers diners a chance to sit back and relax. But it doesn't take this attitude in the kitchen – there's nothing chilled out about the food it serves. Instead, on offer is quality cuisine which easily places it head and shoulders above a host of other first-class eateries.

More details: Eastside Inn, 40 St John Street, London, EC1M 4AY. For reservations call +44 20 7490 9230 or visit www.esilondon.com.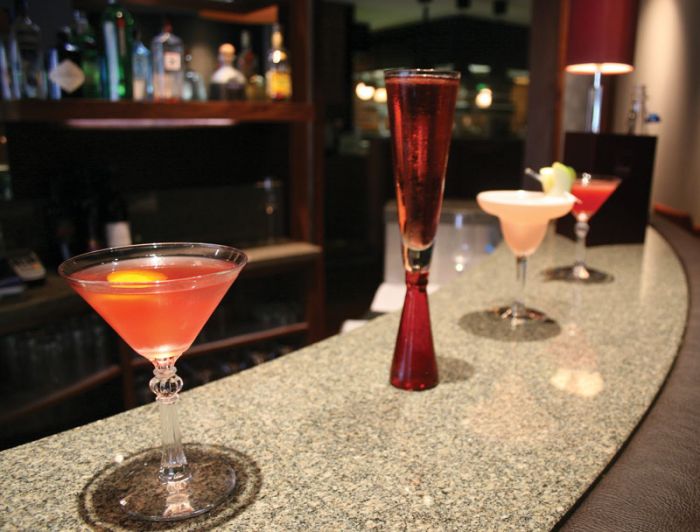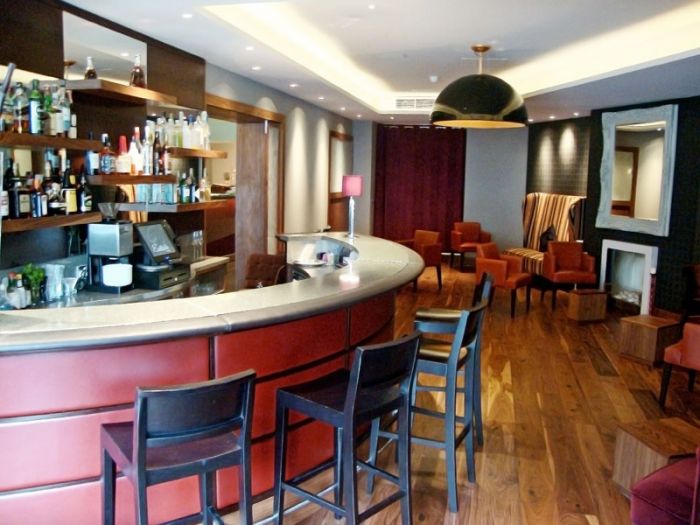 Carol Driver
Carol Driver is a journalist with more than 13 years' experience writing, subbing and editing at national and regional publications and websites in the UK. Carol is currently the group editor at TNT Multimedia, which has magazines in London, Australia and New Zealand. She previously worked at national newspaper website the Mail Online well as writing for a host of other publications. She has also ...(Read More)