By James Rothaar Aug. 4th, 2011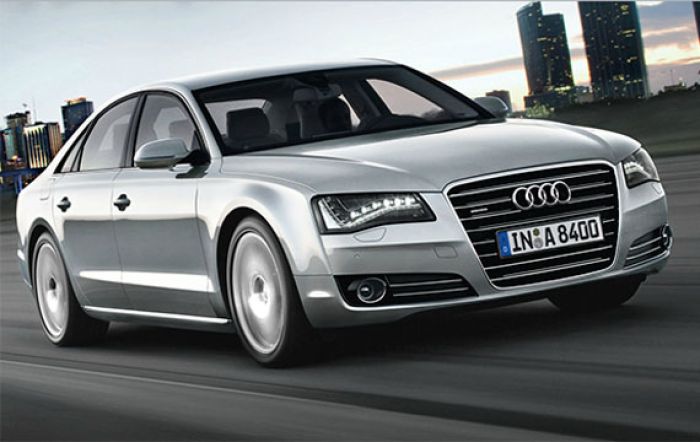 Photo Courtesy of Audi of America
Audi of America announced that it is the official automotive partner of the Academy of Television Arts & Sciences. The new partnership kicks off with several events leading up to the 63rd Primetime Emmy Awards. This year's awards presentation will be held at the Nokia Theater in
Los Angeles
, on September 18, 2011. FOX will air the program live in L.A. and broadcast it worldwide the same day. The special show will be produced and hosted by Mark Burnett and Jane Lynch, respectively.
The partnership is a multiyear commitment that will give the luxury automaker a major role in on various platforms involving the entertainment industry. For its role with the Emmy's, Audi will provide A6, A7, and A8 models for all the related festivities. Select VIP guests will be chauffeured around in the A8, which is the brand's luxury flagship sedan.


"Audi is honored to support the Academy of Television Arts & Sciences in recognizing exceptional talent in television," said Scott Keogh, CMO at Audi of America. "The brand has become a key player within the entertainment industry and has a longstanding history as a friend of the arts, making this partnership a perfect fit. What better way to celebrate some of the greatest talent in the television industry than with a car company that produces only the very best automobiles that truly epitomize the luxury and glamour of Hollywood."

Audi will participate in select events leading up to the Primetime Emmy Awards ceremony. There are 15,000 voting members of the Academy of Television Arts & Sciences who select the award winners. The awards recognize excellence in various categories, such as writing, directing, performing, costume designing, cinematography, lighting and music.

The automaker's previous industry ties include working with the British Academy of Film and Television Arts (BAFTA), the Iron Man films franchise, and with The Weinstein Company.
James Rothaar
As an independent contractor, James has written content for Justluxe.com and other leading online luxury lifestyle magazines. Rothaar previously served as the senior-tenured staff writer for JustLuxe, having worked with the digital magazine since 2005. He resides in Jacksonville, Florida, and works as an independent marketing consultant and a freelance writer. James Rothaar has an MBA degree...(Read More)