By James Rothaar Oct. 20th, 2011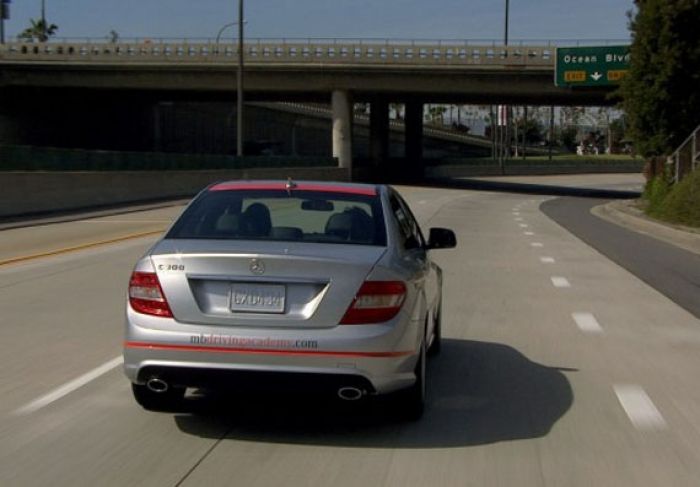 Photo Courtesy of Mercedes-Benz
The first U.S.-based
Mercedes-Benz Driving Academy
, with a training center for teenagers, is set to open in Los Angeles, California.
The company recently announced that the curriculum of the academy does meet all the requirements set forth by the California Department of Motor Vehicles. The luxury automaker is on a mission to actively participate in activities focused on significantly reducing the number of teenage fatalities that are attributable to automobile accidents.



Statistics provided by the Center for Disease Control and Prevention show that the number-one cause of death amongst adolescents is car crashes. Additionally, new drivers are four times more likely to have a significant accident in their first year of driving. "We are leading a path to modify and update driver education to accommodate the incredible changes in the driving landscape that have transpired over the past six decades," said Academy Director Carolyn Duchene. 

"Road conditions, technology, distractions, traffic and other externalities including a record number of drivers today along with road improvement projects require a totally new approach to ensure teens become safe and responsible drivers."

By concentrating its efforts on making new drivers better from inception, it addresses the situation head-on. The new teaching methods for the Mercedes-Benz Driving Academy for teenage drivers stem from the data gathered and analyzed by the Hermes Research Group. The approach is similar as to how the highly effective educative tools used at UK-based MBZ Driving Academy have been developed. 



There will be an emphasis placed on student drivers being taught in an active, rather than a passive, learning environment. The hands-on, integrated-learning approach will include role-playing, case studies, witness-account scenarios, and question-and-answer and brainstorming sessions.

Mercedes-Benz is part of a growing movement toward placing more value on driver education. The firm has been working with the California State PTA and partnered with IMPACT Teen Drivers. The efforts will include the development of more than 20 workshops in Los Angeles area schools. The Mercedes-Benz Driving Academy will offer a variety of programs for teens and new drivers. For more information, visit US.MBDrivingAcademy.com.
James Rothaar
As an independent contractor, James has written content for Justluxe.com and other leading online luxury lifestyle magazines. Rothaar previously served as the senior-tenured staff writer for JustLuxe, having worked with the digital magazine since 2005. He resides in Jacksonville, Florida, and works as an independent marketing consultant and a freelance writer. James Rothaar has an MBA degree...(Read More)