By Victor and Mary Jun. 20th, 2012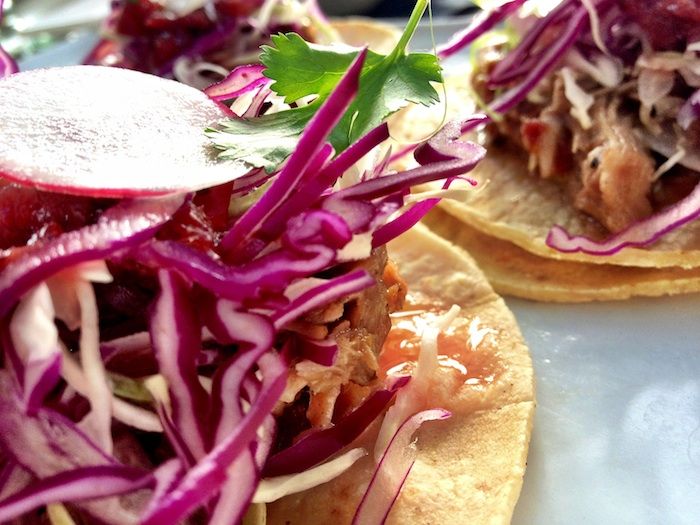 Photo Credit: Tortilla Republic/2Sense-Los Angeles
Reminiscent of an airy South Beach sanctuary, Tortilla Republic's décor of dark wood, bright orange and airy white accent an al fresco dining area exuding a sophisticated yet casual vibe. Seated at the outdoor patio facing a tree-lined street, the sun began to set. Overhead fans and icy cocktails kept us cool from Helios' warmth and the spicy salsa and chips that subsequently arrived.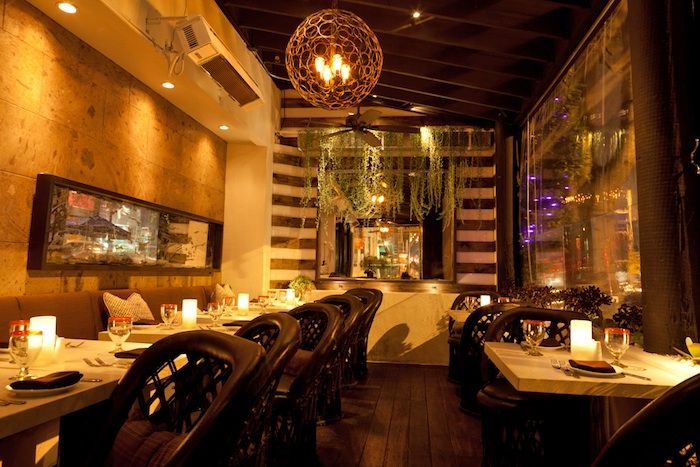 Tortilla Republic
Far from Miami, this modern Mexican Grill and Tequileria sits on
Robertson Boulevard
in West Hollywood. New to the area, the family owned restaurant claims a corner amongst the vibrant neighborhood, offering a laid-back-lair and unique menu.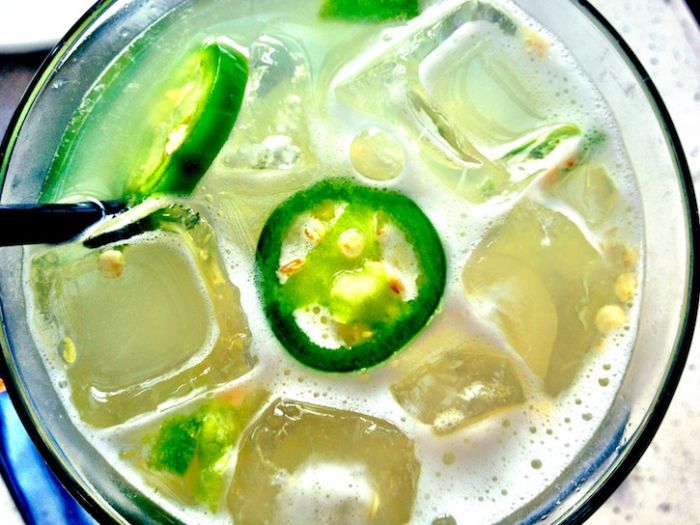 2Sense-Los Angeles
The Los Angeles sister to original in Kuiai, Hawaii similarly specializes in the finest tequila and a seasonally adapting menu. Recipes past down for generations incorporate into contemporary Mexican with a twist. And when it comes to cocktails, the Margarita touts royalty. With nine delicious variations, choosing becomes the conundrum. We suggest sipping the fiery Jalapeno Margarita and the cooling Cucumber Lavender with house-made lavender syrup.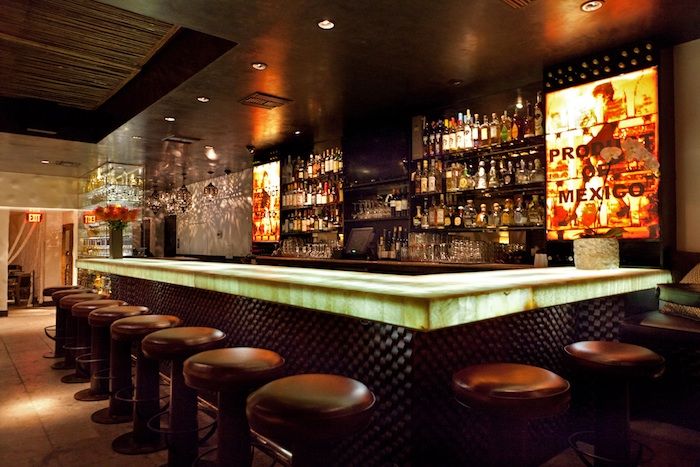 Tortilla Republic
Ideal for drinks and bites with friends, we shared several starters—enjoying innovated classics. Perfectly cooked Duck Confit Tacos delighted, striking a balance between zing from cherry salsita and a bite of shaved radish. The tacos continued to get creative, particularly without tortillas. Namely, Tacos de Jicama utilizing thinly sliced jicama to hold shrimp, avocado and chipotle mayo, creating a creamy-crunchy contrast. Tuna Crudo bursts with vibrant colors and flavor from a hint of mango and blood orange.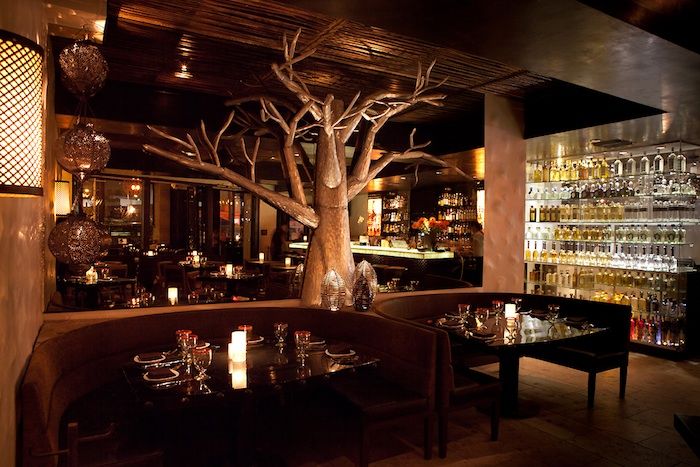 Tortilla Republic
For a shift in perspective, we had our dinner and dessert off the patio and inside the more formal dining room. Even, while inside Tortilla Republic, the outdoors present an ever-relevance—floor to ceiling windows welcome the evening breeze, while a sculptured tree acts to divide the lower dining room and a dramatic private room, accommodating 40 seats for an event.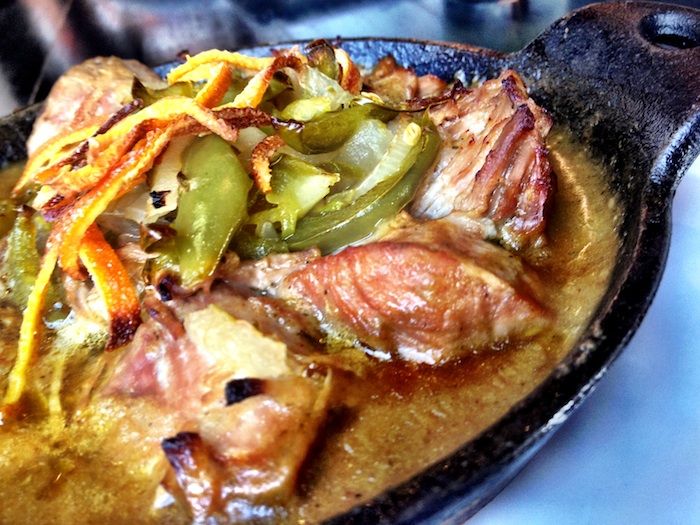 2Sense-Los Angeles
A second round of margaritas cha-cha'd in with our main courses. Caramelized orange wafted fragrantly from crispy carnitas, pickled jalapeno and tomatillo fresca; slow-cooked to fill accompanying handmade-corn-tortillas. In light of the carnitas, it was the menu's anchor that caught our eye and conversation: Lobster Black Truffle Enchilada.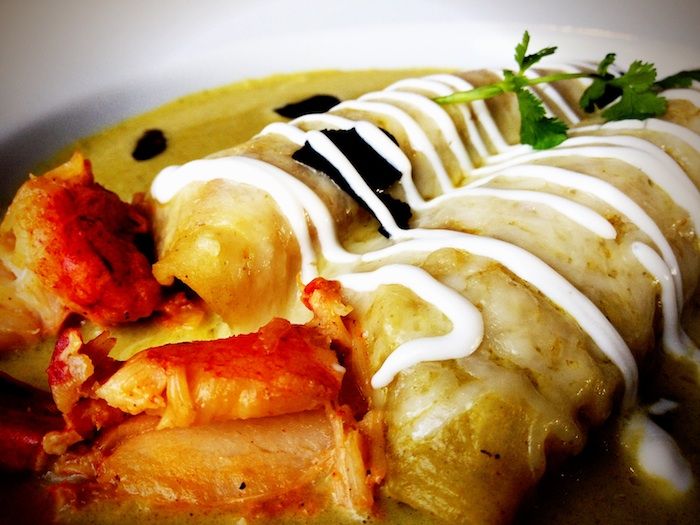 2Sense-Los Angeles
The taste that precedes this plate's irresistible sound is praiseworthy. Served in a shallow bowl of tomatillo seafood bisque, melted Manchego and jack cheese fortify a creamy richness, and of course, shaved black truffle and succulent lobster tail add that touch of luxury we look for.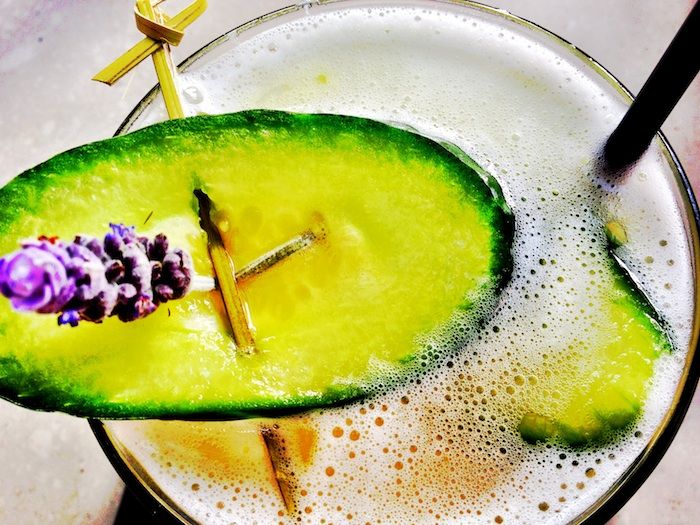 2Sense-Los Angeles
Victor and Mary
Couple and business partners, Victor and Mary, blog and manage La Bonne Maison, a chef-driven catering and event planning company in Boston. Victor and Mary are avid eaters, travelers and outdoor-enthusiasts. As regular contributors to JustLuxe.com they offer their unique perspectives on restaurants, hotels, luxury products, and wellness… they're always on the search for a new angle to cover o...(Read More)