By Victor and Mary Jul. 3rd, 2012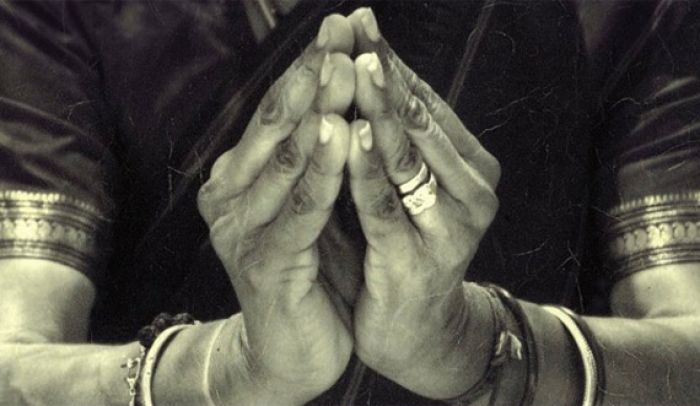 Photo Credit Yoga Gives Back/2Sense-Los Angeles
On a Tuesday in June white roses and sun embraced the courtyard of West Hollywood's
luxury fashion store
, Stella McCartney, as lululemon clad ladies tolled out mats in anticipation of yoga and a cold pressed juice tasting. Ensconced behind the designer's boutique on Beverly Blvd, the brick-lined patio created a quiet space for an Asana session led by celebrity yogi Kathryn Budig.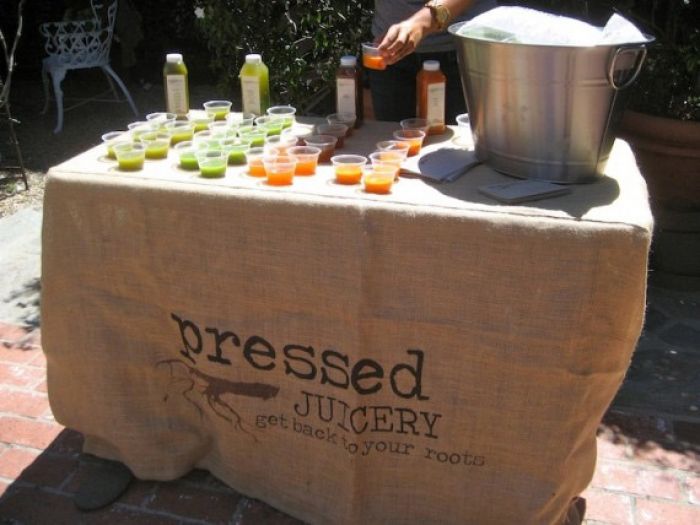 Smiling as bright as the noontime rays, Kathryn guided the group through 60-minutes of heart and hip opening Vinyasa-style yoga. Kathryn inspires through teaching students to let go of ego and "just have fun!" Weaving in light-hearted banter amongst breath and alignment cues, laughter elevated us from our shaking limbs. Once centered and sufficiently sunned, LA-based Pressed Juicery provided refreshing replenishment.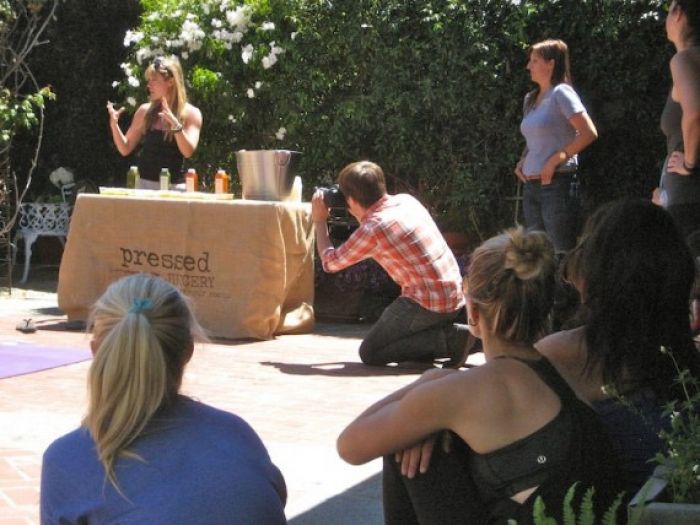 Kathryn, an advocate for juicing, talked briefly on its benefits, emphasizing improved digestive health along with sharing her own tips and techniques. Particularly delightful was a sweet treat: apple cinnamon juice, like liquid apple pie! Before departing with gift bags full of vitamins and herbal teas from certified organic Tulsi, co-host YogaGivesBack.org continued the opening of our hearts and minds.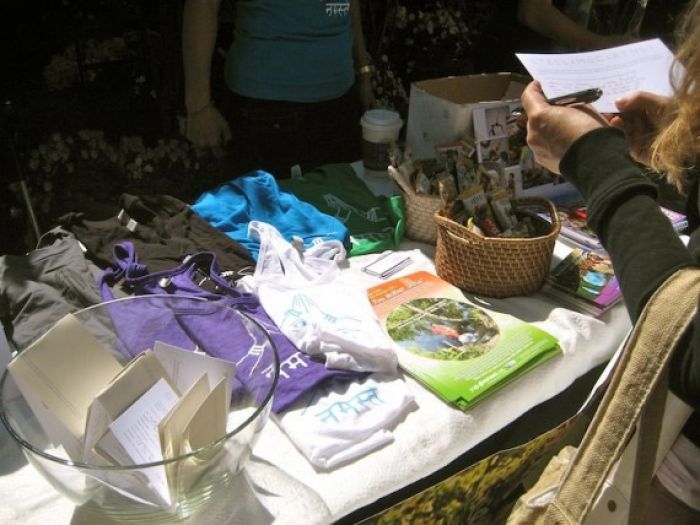 Yoga Gives Back is a non-profit program dedicated to raising awareness and funds to alleviate poverty in India. Through a micro loan system inspired by Nobel Peace Prize recipient Dr. Muhammad Yunus. Donations directly fund and empower 103 women to receive educations, start businesses and support their families.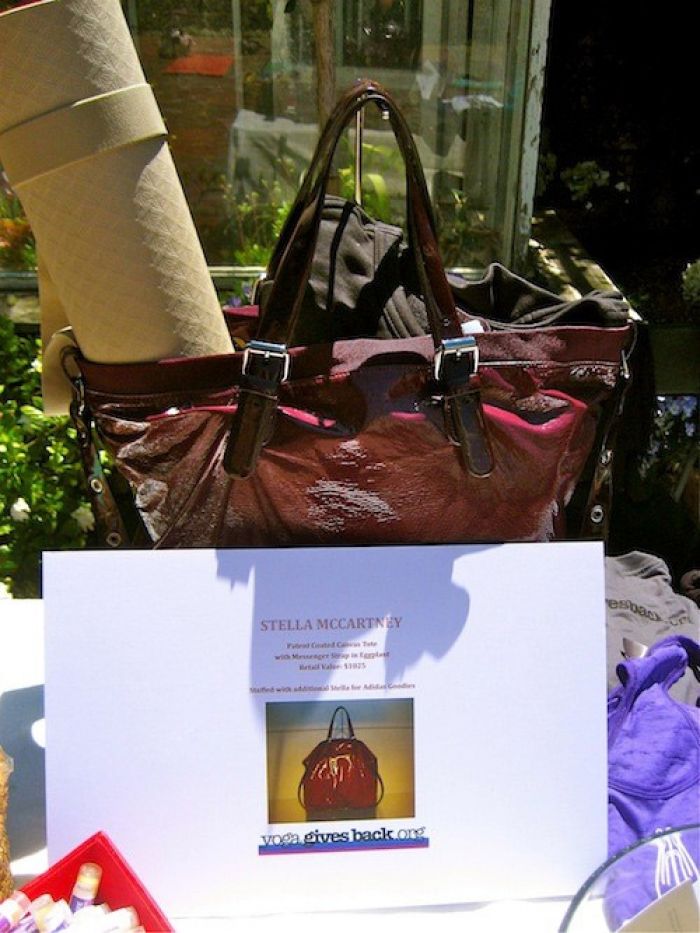 As Founder Kayoko Mitsumatsu explained, micro financing makes even the smallest donations effective. "For the cost of one yoga class, you can change a life." Along with donations, attendees dropped their names into a raffle for a coveted Stella McCartney fitness gear and a snazzy yoga bag. It was a satisfying day in LA.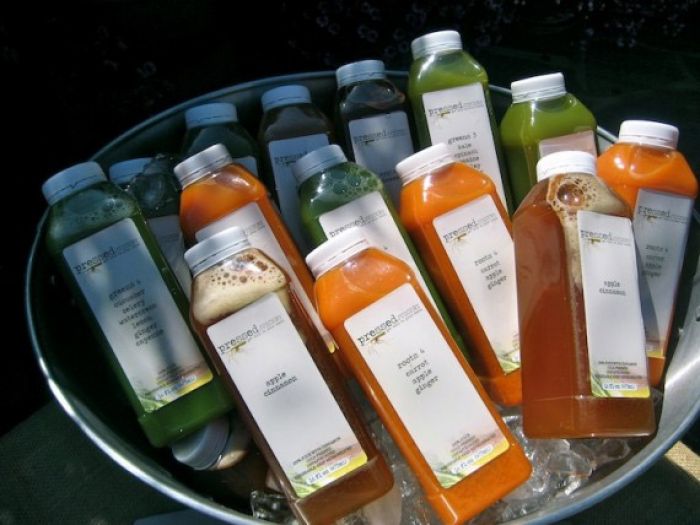 To get involved visit
YogaGivesBack.org
Victor and Mary
Couple and business partners, Victor and Mary, blog and manage La Bonne Maison, a chef-driven catering and event planning company in Boston. Victor and Mary are avid eaters, travelers and outdoor-enthusiasts. As regular contributors to JustLuxe.com they offer their unique perspectives on restaurants, hotels, luxury products, and wellness… they're always on the search for a new angle to cover o...(Read More)