By Sara Cardoza Aug. 6th, 2012
Photo Courtesy of The Varnish
This year, the city of New Orleans saw the 10th annual Tales of the Cocktail event, showcasing some of the world's best mixologists and connoisseurs of fine spirits, for a total of five days. The event draws participants from around the globe for a series of competitions, seminars, dinners, tastings and more. Though many awards are given, ranging from "Best Bar Mentor" to "World's Best Hotel Bar," this year's event, which took place July 25 through July 29, concluded with the award of
"Best American Cocktail Bar"
going Los Angeles' The Varnish.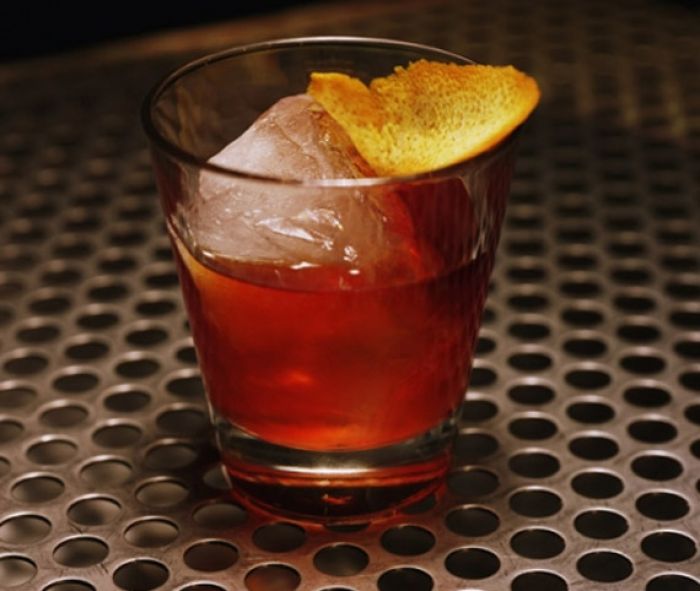 Located in downtown L.A., The Varnish boasts a relaxed, speakeasy vibe hidden away inside Cole's Restaurant, the "Originators of the French Dip." The discreet entrance to the bar is located at the back of the restaurant, marked only by a picture of a cocktail glass. Both 1920's era and live piano music are played here, while expertly-trained bartenders mix your drink of choice. A short menu of cocktails is usually presented, along with the option to have a customized, "Bartender's Choice," beverage made.
According to an article by the
New York Times
, The Varnish has "quickly established itself as a bulwark of the new cocktail culture, [a] flourishing strain of the 1930's tinged night life that emphasizes covertness." Vintage drinks, hidden entrances, and a low key environment make The Varnish a trendy, yet welcome escape from the loud glitz of the usual Los Angeles night crowd. The establishment allows parties no larger than six, and in addition to the menu of classy cocktails, offers those with an appetite the option of enjoying French dip and grilled cheese sandwiches alongside their handcrafted drinks.
Other contenders for the award included Anvil Bar & Refuge of Houston, Texas, Clover Club of Brooklyn, New York, and Columbia Room of Washington, District of Columbia. The Varnish is open every day from 7 pm to 2 am, with specials varying nightly.
Visit
TheVarnish.com
.
Sara Cardoza
Sara graduated from the University of Mary Washington in Fredericksburg, Virginia with a degree in creative writing. As a military child she spent her childhood living and travelling overseas which shaped her passion for travel, language, food, and intercultural exchange. She has recently joined the JustLuxe editorial team....(Read More)