By Sara Cardoza Aug. 15th, 2012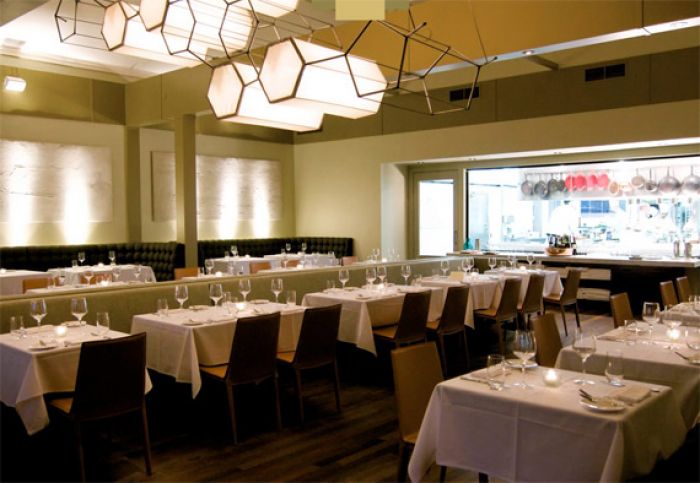 Photo Courtesy of Hatfield's Restaurant
If you tuned into MasterChef last night you may have seen, besides the typical food-fueled drama and infamous Gordon Ramsay rants, an inside look at LA restaurant
Hatfield's
. While perhaps not as well known across the country as it is in Southern California, Hatfield's restaurant is a culinary force to be reckoned with. Started by husband and wife team, Karen and Quinn Hatfield, the first incarnation of the restaurant was opened on Beverly Boulevard, winning the couple a Michelin star and rave reviews before it moved to its current address on Melrose Avenue.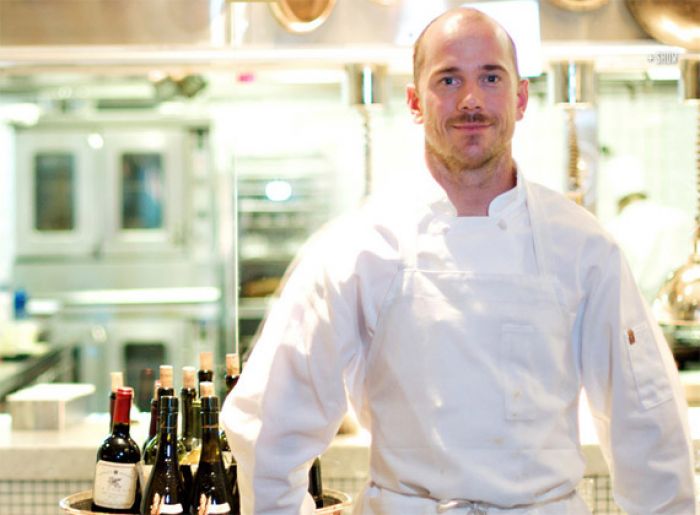 Karen Hatfield is the mastermind behind the restaurant's pastry program, using her signature method of combining classic flavors and producing innovative ways in which to enjoy them. After meeting her husband Quinn at the reputed
Spago
in Beverly Hills, the couple moved to New York in order to round out their experience, working both with esteemed chefs and inside popular restaurants. While Karen works her magic in the pastry department, Quinn is fueled by his passion for high caliber cuisine, creating dishes that use fresh, seasonal ingredients, such as the Raw Marinated Sea Bream that can currently be found on the menu.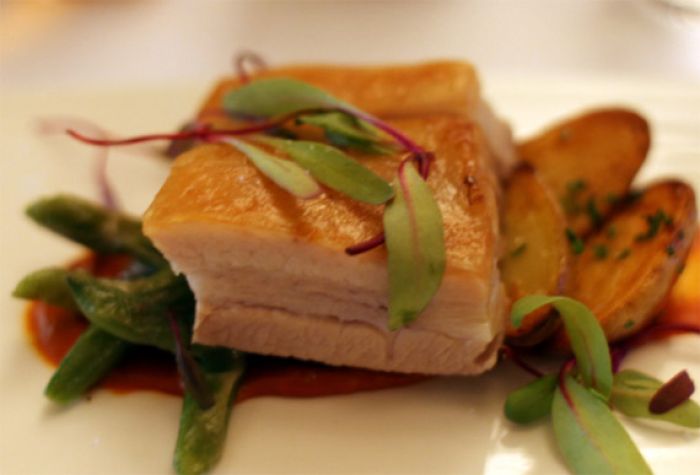 Quinn, who also made an appearance on this season of Hell's Kitchen, is friends with Gordon Ramsay. He opened up his Michelin-starred restaurant for the latest episode of MasterChef, where contestants were challenged to run one of LA's most premier kitchens and produce several flawless courses for the judges. To get in an depth look at Hatfield's outside of reality TV, visit
HatfieldsRestaurant.com
.
To get to know the chefs a bit more make sure to check out our exclusive
interview with Karen and Quinn Hatfield
.
Sara Cardoza
Sara graduated from the University of Mary Washington in Fredericksburg, Virginia with a degree in creative writing. As a military child she spent her childhood living and travelling overseas which shaped her passion for travel, language, food, and intercultural exchange. She has recently joined the JustLuxe editorial team....(Read More)