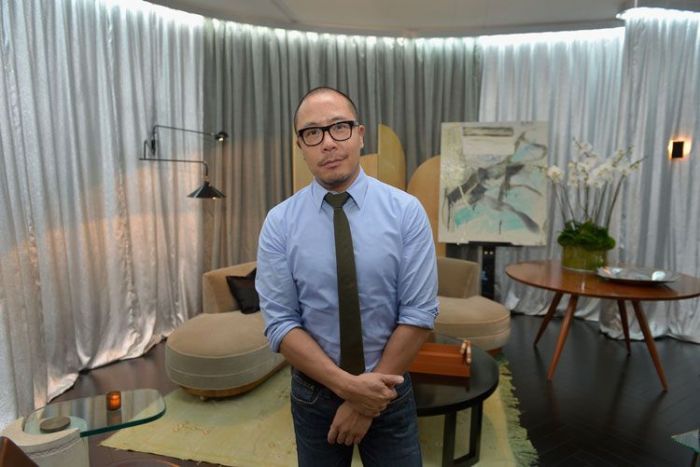 Photo Courtesy of Getty Images for Audi
Before the red carpet is rolled out for the Primetime Emmy Awards this weekend, I was able to get an exclusive sneak peek at the posh Green Room that was created by luxury designer Derek Lam and sponsored by Audi. While this is the second year that the luxury automotive company has sponsored the Emmys, a collaboration of this kind is a first for both brands. Wrapped in a shimmering silver curtain, the Audi Green Room gave off a polished, elegant vibe from the exterior; and opened up to a relaxing, warm space filled with eccentric modern furniture, stunning wooden fixtures and fresh orchids creating a truly unique and stylish setting. Structured angular furniture juxtaposed plush rounded sofas, while soft lighting and an overall neutral color palette kept the room understated and inviting.
I caught up with Lam to get the side scoop on exactly how he ingeniously added comfortable edge to the look and feel of the luxurious backstage lounge area. To read the full interview, click
here
.