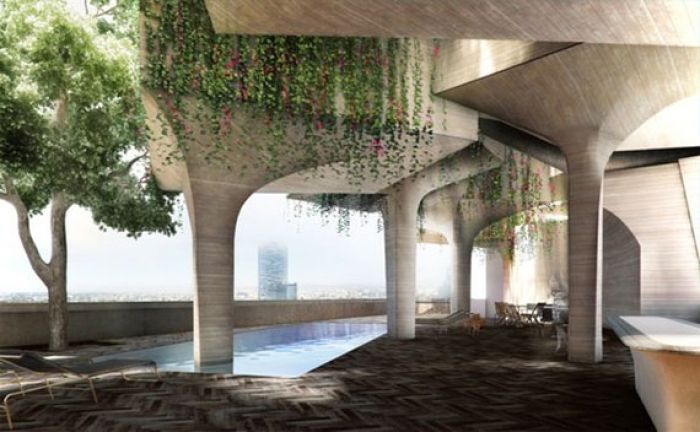 Photo Courtesy of LA Times
What was once just a hollow, abandoned shell of a building is now being re-imagined into what will be a proposed, $31 million hotel, situated near the downtown Los Angeles Staples Center. The three-story building, which is more than a hundred years old, was originally bought for $2.1 million sometime last year. And while the building is in severe disrepair, condemned in fact, the developers have big plans for the hotel. The Hope Street residence is destined to have an open-air courtyard, 44 guest rooms, and ninth floor tower, which will house a swimming pool. .

Pillar-high suites will over look the pool, while the rooftop of the hotel will be landscaped to hold a lush garden of trees and plants. The designer, Sam Marshall, is hoping to create an upscale, "park-like" feel that will encourage discovery among hotel guests. For now, developers are waiting on the "OK" from the city to begin construction.